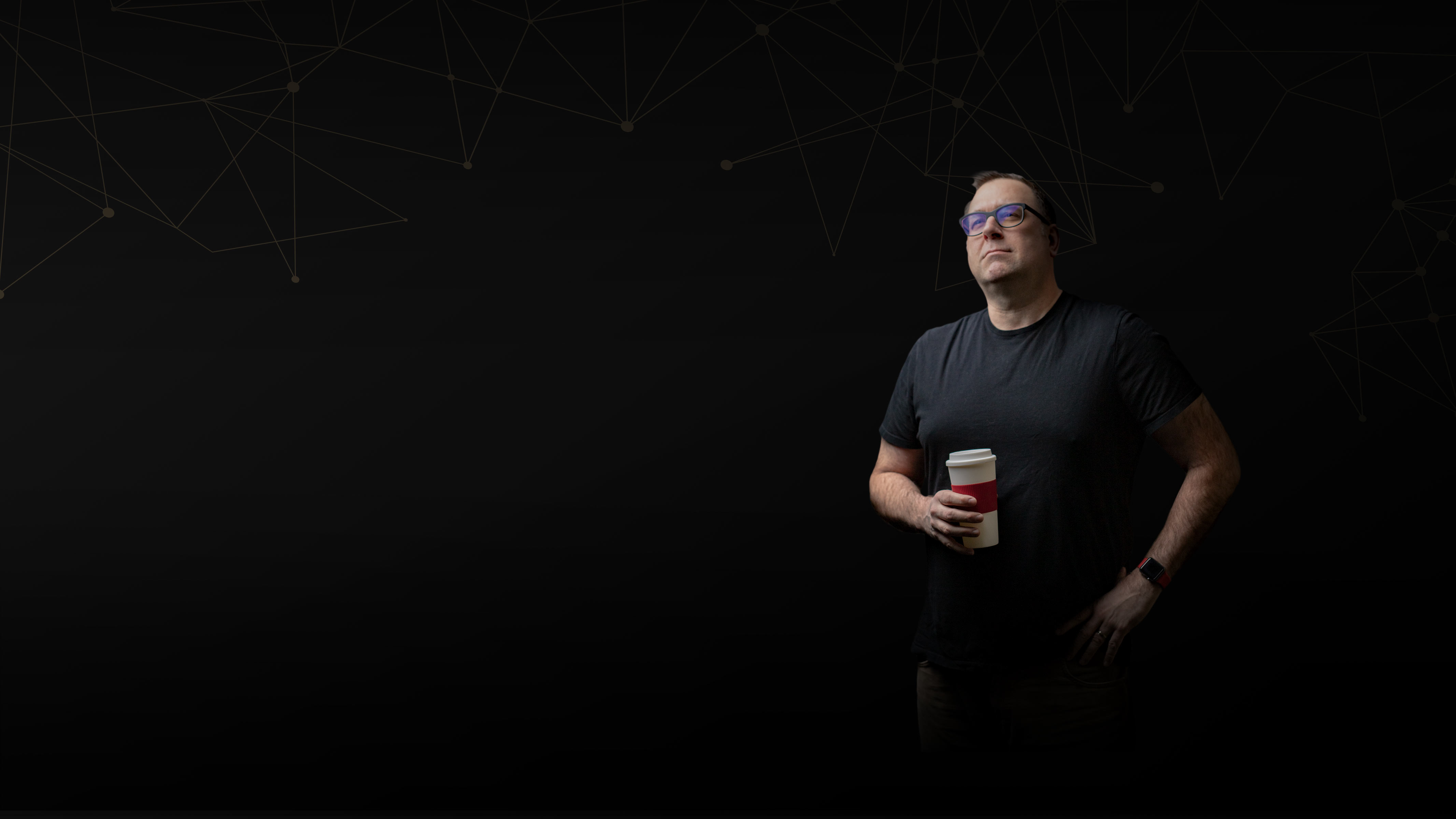 Jim Hertzfeld
Chief Strategist, Digital
Customer experiences that "wowed" us last year are table stakes today. Leading brands understand the importance of innovation for meeting and exceeding our expectations as consumers.
That's where Jim Hertzfeld and his team come in. They listen to our clients to understand their customers, competitors, and top challenges. Then, they tap into what's possible and build big ideas around customer experience to drive growth, improve the brand, and strategically grow our clients' businesses.

From a strategic perspective, we're bringing discipline and tools to make good choices, so our clients can maximize the scarce dollars, resources, and time they have to stay relevant. Jim Hertzfeld, Chief Strategist, Digital
How Jim Helps Clients Create Better Customer Experiences
Jim started out his career as an electrical engineer, so part of his brain or DNA is driven by creating things that didn't exist before.
Jim co-founded the Digital Strategy Group for Meritage Technologies in 2000 that was acquired by Perficient in 2004. He also authored Perficient's Envision strategy methodology in 2005, which has resulted in a number of client engagements and established new client relationships focused on digital strategy and customer experience.
As a Chief Strategist, Jim makes sure his team provides customer perspective as part of a broad, diverse vision. It's what creates better solutions and helps our clients be successful.
Leading Industry Outlets Spotlight Jim Hertzfeld's Expertise
Insights from Jim
Our Chief Strategists possess a wide range of expertise and skills to help you successfully define, develop, and implement your business or technical strategies. They are experts who help our teams flawlessly deliver impactful solutions for the long term.
Jim regularly writes about his experiences working with the world's biggest brands to make their customers and shareholders happy through insanely great digital experiences.
Become a Master of Your Craft