Preparing for Your Oracle, Medidata, and Veeva CTMS Migration Project
June 24, 2020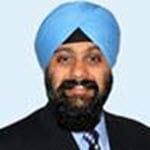 There are multiple reasons why companies migrate to a new clinical trial management system (CTMS). Still, the two most common are mergers and acquisitions (i.e., CTMS consolidation) and the desire to switch CTMS vendors. Regardless of the reason, many of the best practices, processes, and tools are the same.
In this webinar, we discussed the migration approaches taken across several case studies. You'll come away with an understanding of:
Pros and cons of each CTMS migration method
Types of migration tools, including APIs, ETL tools, and adapters
Approximate timelines and costs associated with each migration method
The topics discussed in this webinar can be applied to any CTMS migration project, whether you're moving to or from Oracle's Siebel CTMS, Medidata's Rave CTMS, and Veeva's Vault CTMS.