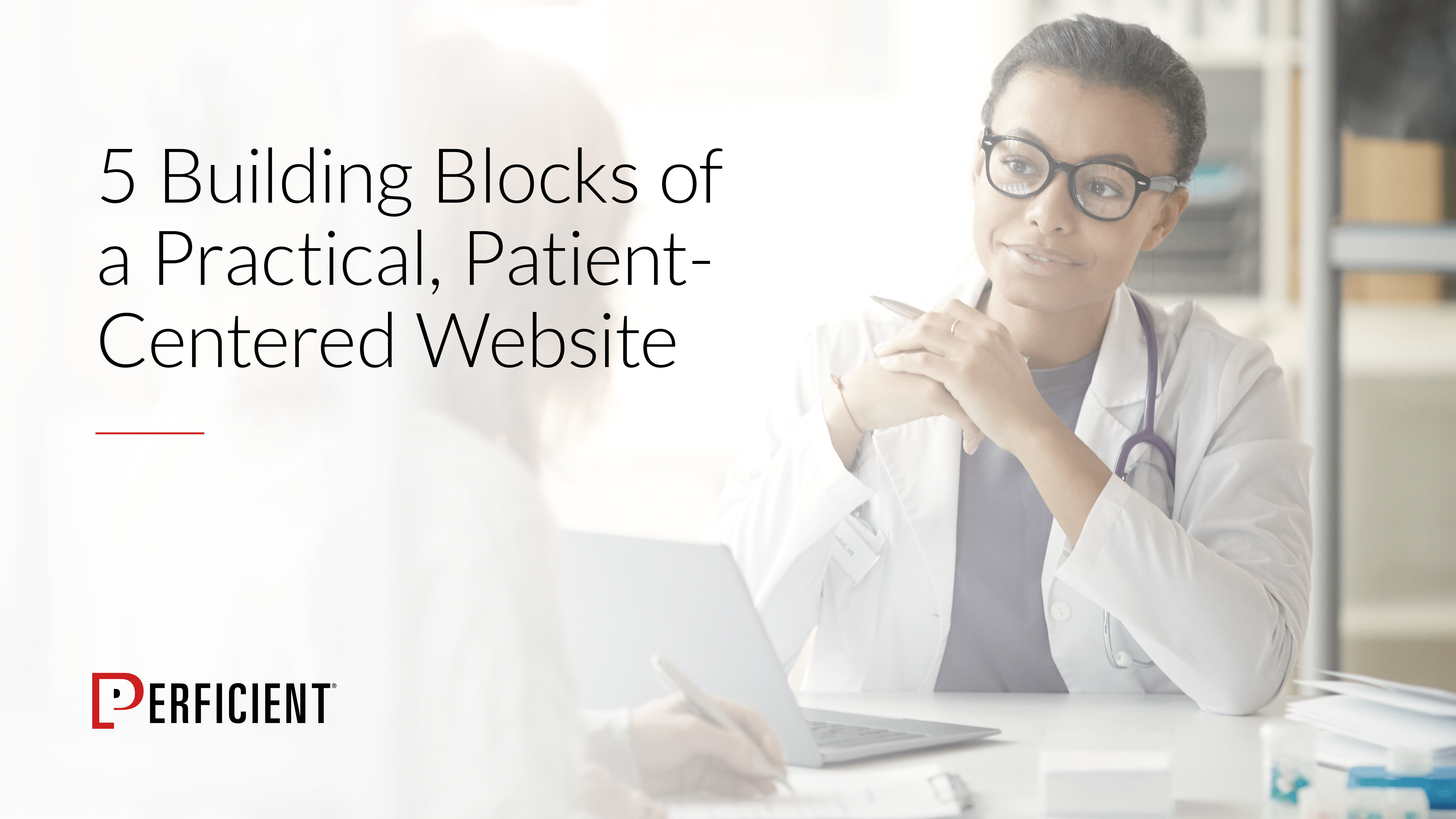 5 Building Blocks of a Practical, Patient-Centered Website
With the majority of healthcare consumers now going online for information, a healthcare organization's offerings, including web and mobile, are critical to making a positive impact on patients and plan members alike.
And given the increasingly cluttered healthcare content landscape, it's more important than ever to innovate and consistently deliver a gold standard website experience that provides the content that patients want and need.
Learn how to break through the clutter with these 5 tips for building a patient-centered website.