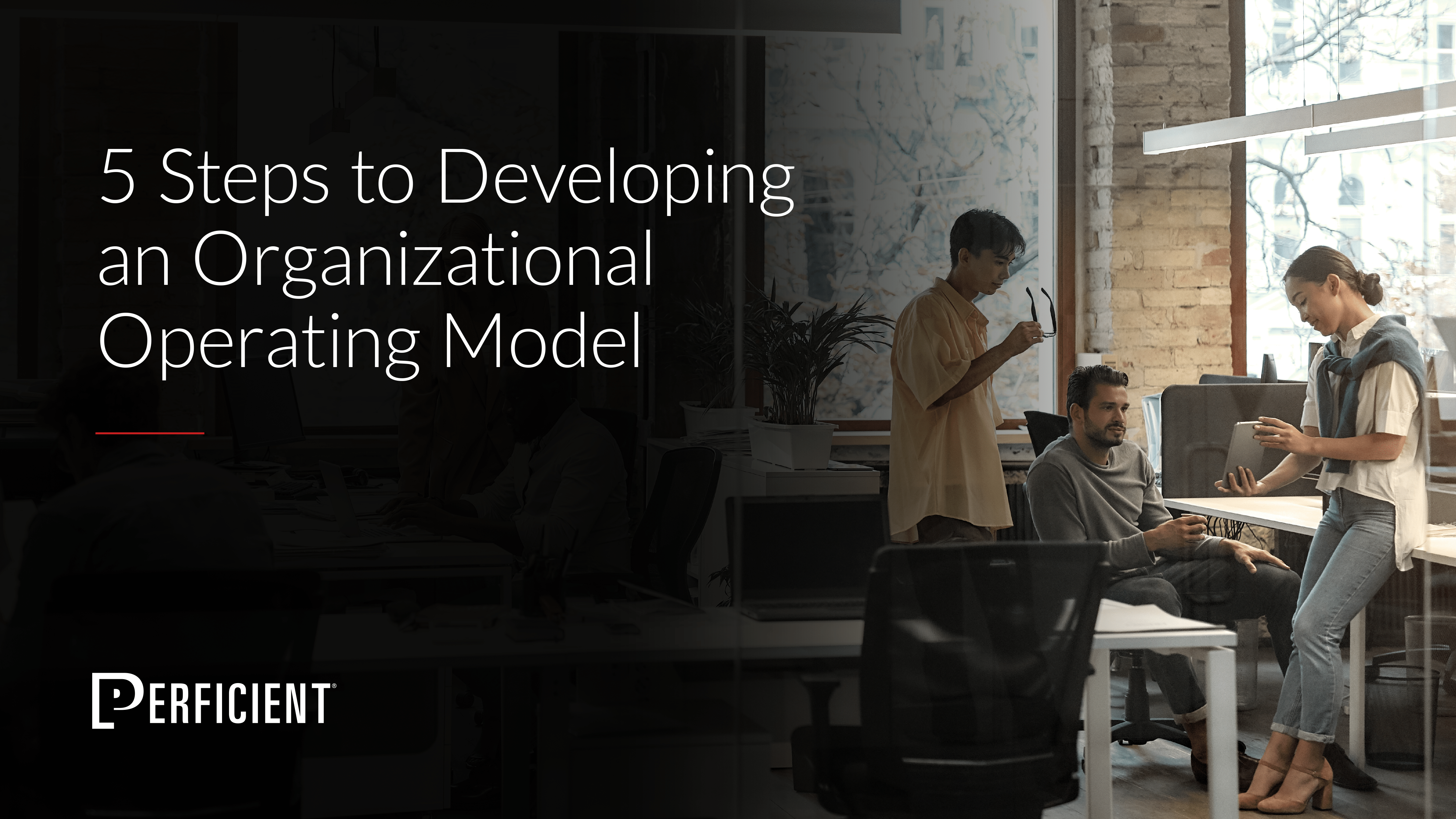 5 Steps to Developing an Organizational Operating Model
Today's business climate continues to change and evolve at a rapid pace. Now more than ever, it is extremely important for companies to ensure that they have the right operating model in place to meet strategic objectives.
Whether your company is experiencing a transformation, needs to take cost out of the business, or has been involved in a merger or acquisition, it is imperative that resources are working effectively day to day on the right things.
We have designed a guide that can be leveraged by leaders at all levels of the organization to implement an operating model that maintains alignment to the strategy.
Download it today.