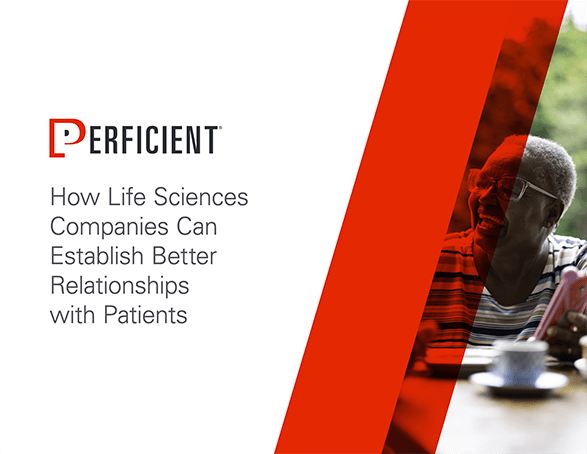 How Life Sciences Companies Can Establish Better Relationships with Patients
Today's digitally savvy patients have many avenues to get the information they seek, which has in turn led to them having higher expectations. Fortunately, life science companies have the opportunity to understand, educate, and treat patients by leveraging a variety of strategies and technologies.
In this paper, we discuss the relationship between companies and patients, the shifts in healthcare that are changing how organizations are engaging with patients, and how to approach the development of a patient engagement initiative.