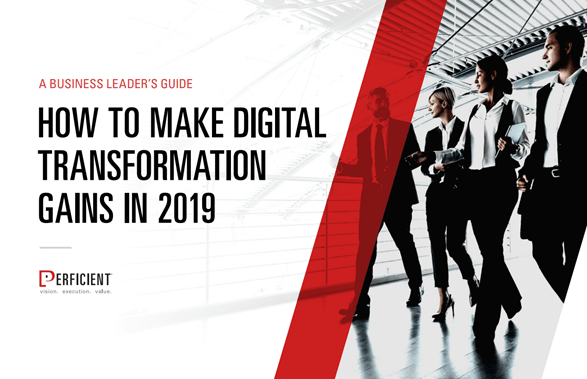 How to Make Digital Transformation Gains in 2019
In our e-book, Perficient's team of 10 Chief Strategists share their advice on sustaining digital momentum in 2019 and building a foundation for future success. Their real-world examples and key takeaways come from conversations with some of the world's largest brands that are at various stages of digital transformation.
Our 10-chapter e-book features insights into:
Easing Your Way into AI
Investing in Your People
Finding Your Competitive Advantage
Launching an Incremental IT Modernization Program
Staying on Top of Customer Expectations
Pinpointing Your Value Proposition
Streamlining Your Digital Platforms
Conquering the Need for Speed
Responding to Consumer Demands Outside of Your Industry
Focusing on Optimization and Continuous Improvement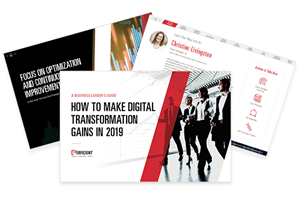 Each chapter is packed with business insights, actions to take now, and client success stories.