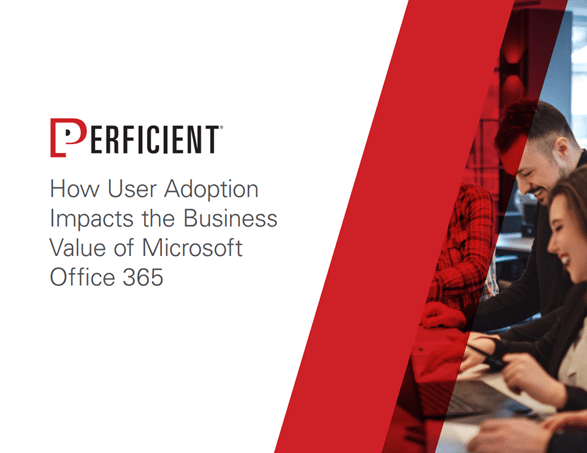 How User Adoption Impacts the Business Value of Microsoft Office 365
The need for a digitally enabled workforce, along with the availability of business-enhancing modern productivity solutions, is a top priority for most organizations. This is why they are moving to Microsoft Office 365 (O365).
This guide examines how O365 solutions deliver business value, corrects misleading assumptions between the promise and potential of O365, and offers suggestions on how you can achieve high user adoption levels.