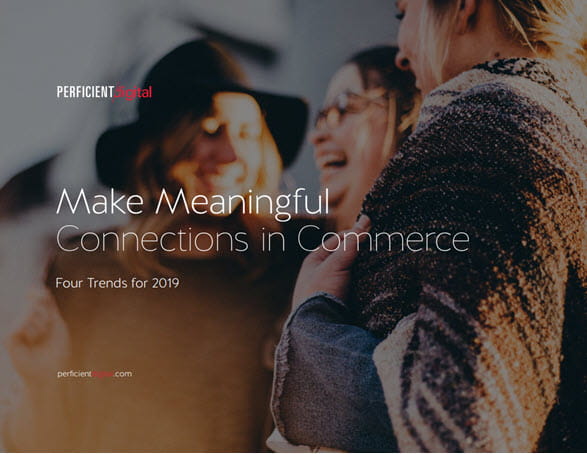 Make Meaningful Connections in Commerce: Four Trends for 2019
The modern consumer expects exceptional experiences from the brands they support. To better serve their customers, you must strive to connect across multiple platforms, deliver more personalized experiences, and foster loyal customer relationships.
You have to go above and beyond to provide exceptional customer experiences if you want to stay ahead of their competitors.
Download our guide to learn about four trends that are impacting commerce and explore:
What's causing these trends
How they impact your customer experience strategy
Where you can start to implement some of these trends