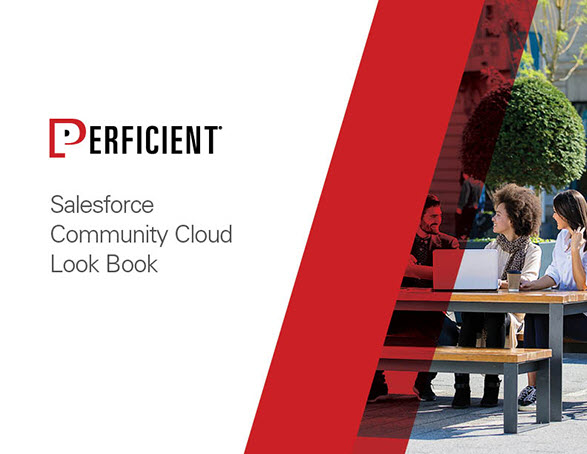 Salesforce Community Cloud Look Book
People are craving community now more than ever. Are you delivering? Customers, partners, and employees are the foundation of your brand and connecting with them is critical to the success of your business. But creating a useful, productive community is more than just corralling users into a specific online location.
We've built winning communities for leading brands including Hulu, OpenTable, and Vlocity, just to name a few. Our new e-book shows how we helped meet their business objectives while thrilling their users.
Download the Community Cloud Look Book and learn:
Ways Salesforce Community Cloud helps brands control the type of experience they want to create
Our UI/UX designers' favorite community features that enhance customer experiences
How communities amplify channel sales by managing partner activity in a single place
Secrets to boost employee productivity and improve morale in a connected workforce
How to stop stressing and start connecting!