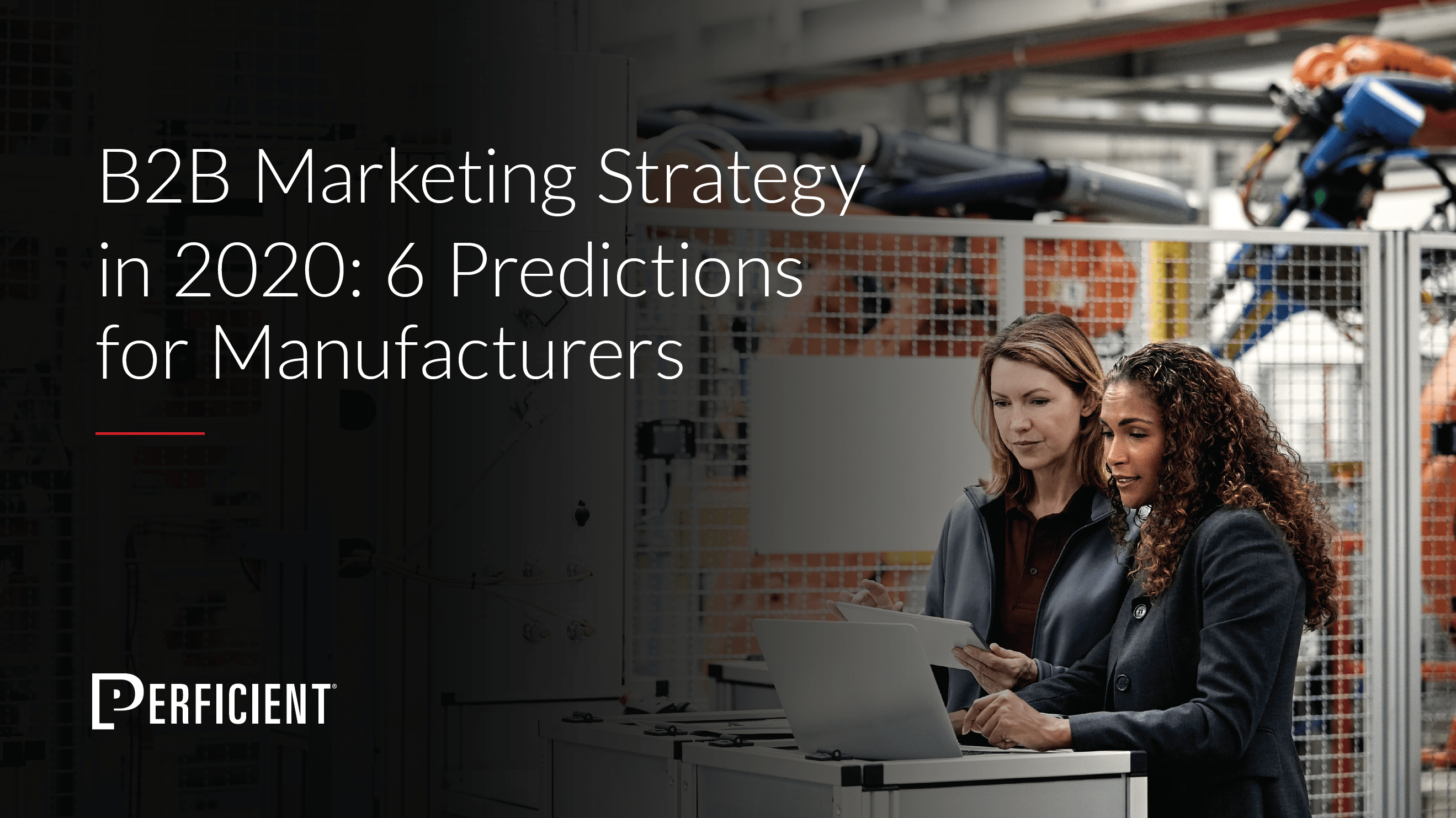 B2B Marketing Strategy in 2020 - 6 Predictions for Manufacturers
B2B marketing has been undergoing a seismic shift. Over the past decade, it's evolved from trade shows and print media to highly personalized content and connected devices. In 2020, it will change even more dramatically. So how do you prepare for what's coming next?
Inside this guide, you'll learn more about the current B2B marketing landscape, along with the most common challenges for marketers, both past and present. Plus, see six predictions for manufacturers in 2020 and practical ways for your organization to get ahead of the curve.