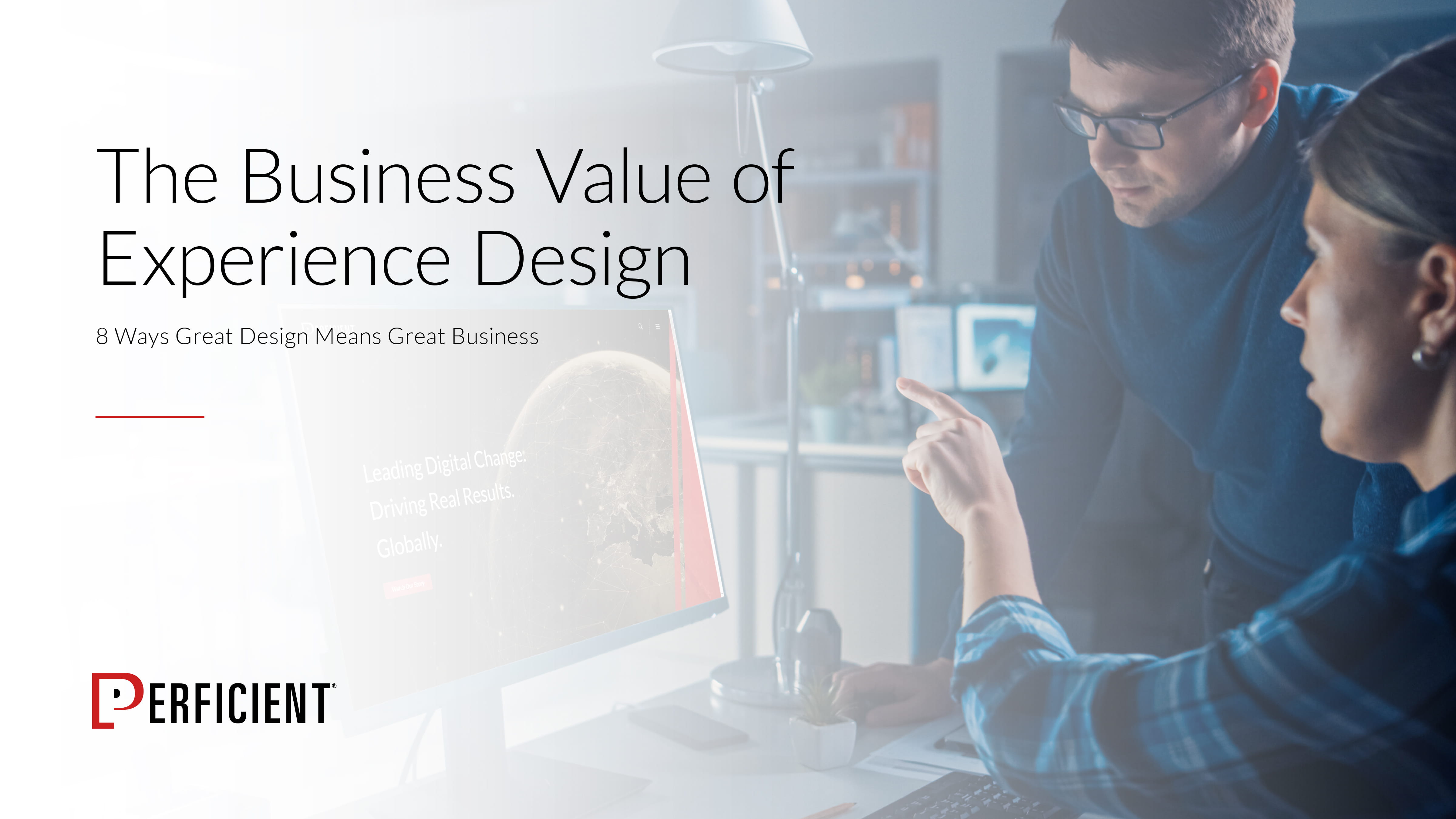 The Business Value of Experience Design
Optimal product experiences and achieving desired outcomes begin with effective design. However, for many organizations, experience design can be a new competency or even a completely foreign concept.
In this guide, Jim Hertzfeld, Principal and Chief Digital Strategist at Perficient, takes a closer look at experience design, including how great design drives business outcomes, the eight key tenets of experience design and how to master them, and much more!