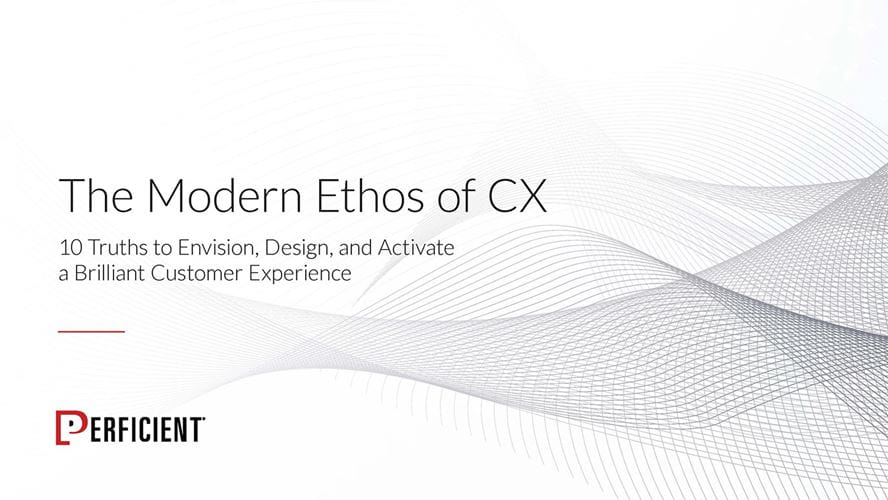 The Modern Ethos of Customer Experience
A Great Customer Experience can define a brand. And so can a bad one. But what IS Customer Experience today? Who is responsible to deliver it? Where should dollars be invested and what are the real opportunities?
Perficient has worked with some of the world's biggest brands – helping shape and deliver their CX transformations. The Modern Ethos of CX brings together our collective breadth of experience and expertise. We'll explore a series of 10 truths intended to spur conversation, deliver intellectual value, and provoke organizational action.