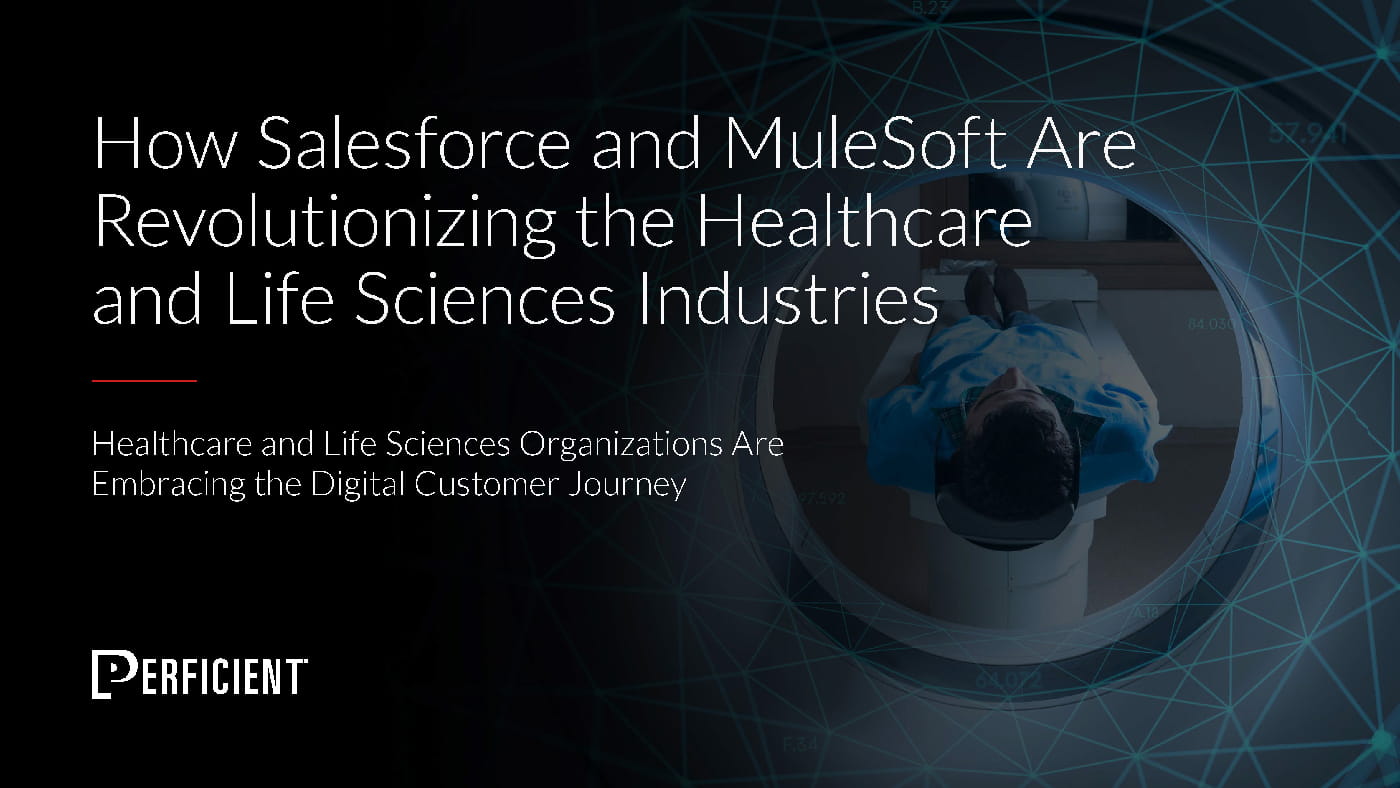 How Salesforce and MuleSoft Are Revolutionizing the Healthcare and Life Sciences Industries
This lookbook brings together a specially-selected collection of healthcare and life sciences solutions powered by Salesforce and MuleSoft. Perficient has extensive experience with the healthcare and life sciences industries. In fact, healthcare is the biggest vertical we serve with clients spanning providers, plans, and health solution companies. Additionally, over 150 leading life sciences companies count on us for digital innovation. Each company we've worked with varied in business needs and functions, but each desired to transform and deliver the digital experiences that patients, members, and consumers want.
See our proven solutions for a wide variety of organizations and think about the ways Perficient could make a difference in yours. Regardless of where you are in your digital transformation journey, we invite you to explore our partnerships with Salesforce and MuleSoft and our diverse capabilities in healthcare and life sciences.