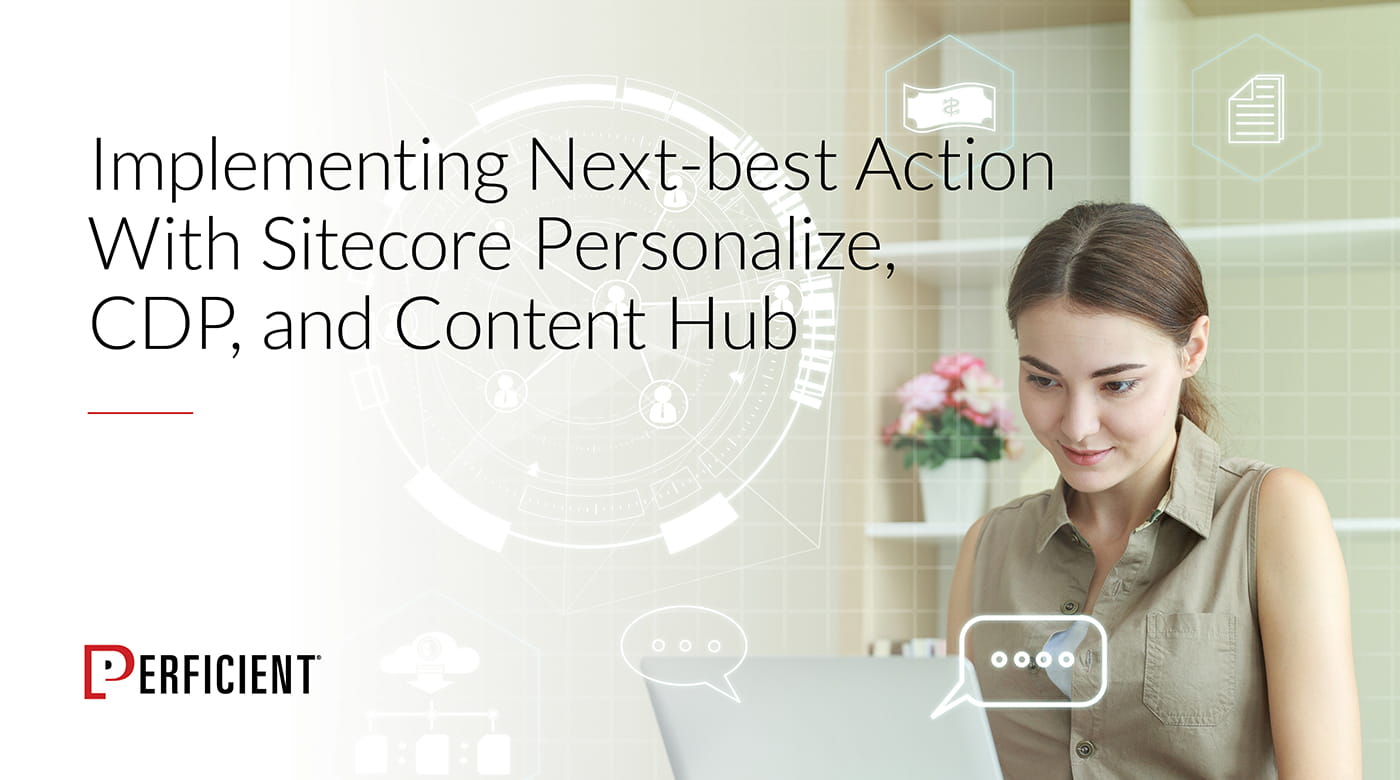 Implementing Next-best Action With Sitecore Personalize, CDP, and Content Hub
Traditional personalization strategies group customers into segments and build campaigns that target them in specific channels. But when segments are too broad, this approach can fall flat and even hurt conversion metrics. A better approach to personalization exists and it's called next-best action.
Next-best action looks at the complete customer journey and all the touchpoints where you interact with them. As you learn more about your customers, the next-best action needs to be reevaluated to improve the chance you are presenting them an offer they're likely to engage with.
This guide lays out the key to determining your next-best action approach.