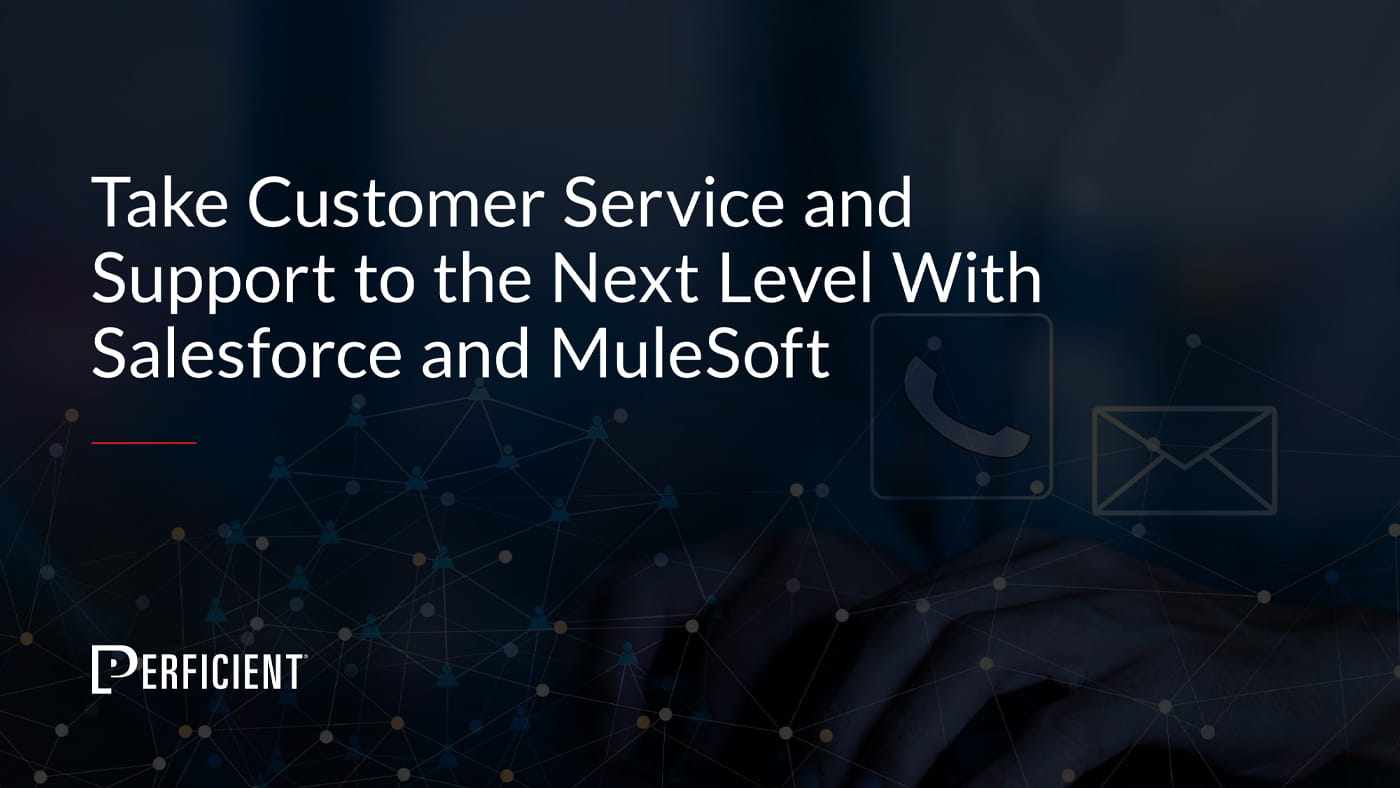 Take Customer Service and Support to the Next Level With Salesforce and MuleSoft
The Communications, Media, and Technology industry is in a constant state of change and innovation. Today's customers expect seamless connectivity, comprehensive security, lightning-fast services, flawless products, and accessible and personalized content, anywhere and at any time. To stay ahead, organizations need to put customers and partners at the heart of what they do. Doing so requires a well-thought strategy and technology to support it. Whether building a sales pipeline with a superior lead management system, streamlining customer service requests, or managing partners, Salesforce and MuleSoft are the core of innovation.
Download the guide to learn more about our CMT case studies leveraging Salesforce and MuleSoft technologies.