What if? so what?
What if You Could Deliver Anything as Soon as it Was Valuable? An Interview with Jeff Small.
Kim interviews Jeff Small, Director of Mobile Product Strategy at Perficient about the evolution of digital product management and how organizations can think about digital products as a transformational strategy.
Meet the Hosts
Jim Hertzfeld
Jim Hertzfeld is Principal and Chief Digital Strategist for Perficient. He works with clients to convert market insights into real-world digital products and customer experiences that actually grow their business.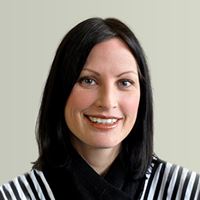 Kim Williams-Czopek
Kim Williams-Czopek is a Director of Digital Strategy at Perficient. She works with clients to devise digital experience strategies and how to translate strategies to tactics. She specializes in digital commerce, digital product development, user research and testing strategies, and digital responsibility.