Martech, Customer Personalization, and Talent: 3 Ways Enterprises Will Succeed Post Pandemic
by
Eric Enge and Leanne Johnson
on November 3, 2021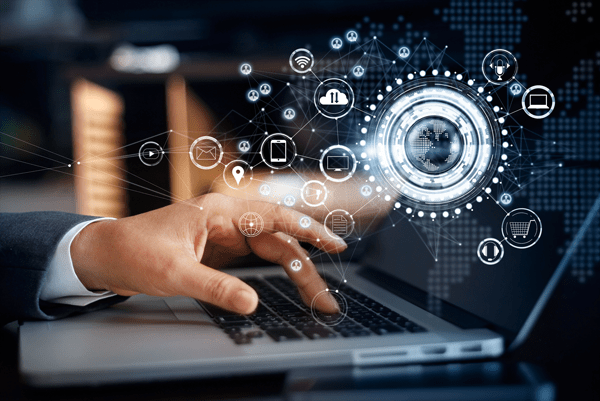 Over the past two years, businesses have experienced unprecedented disruption. High rates of change were already underway in early 2020, but the COVID-19 pandemic accelerated these changes as consumer buying behaviors suddenly and dramatically shifted. Businesses had to scramble to preserve revenue and find ways to remain solvent and work toward growth.
To understand how significantly companies pivoted and defined their new normal, we conducted a survey in April 2021 that asked 144 executives from medium to large enterprise organizations about their current and future marketing technology (martech) investments and strategy.
One of the most significant areas of change was in the level of martech investment, with 59% of respondents reporting that the pandemic caused them to increase their investment. As enterprises raced to get more out of their existing customer relationships and improve conversion of prospects, they turned to technology.
Surprisingly, there wasn't a comparable investment in people and processes. Without adequate staff and processes, companies will struggle to leverage their tech's new capabilities, leading to significant long-term business impacts.
Trends and Factors Driving the Market
Before we dive into the data study findings, let's examine the current trends shaping how enterprise companies view and leverage martech.
In-person sales and in-store customers decreased dramatically during the pandemic, creating the need to quickly find and develop new sources of revenue.
Customers want – and expect – online self-service options that give them the ability to do more for themselves.
Enhancements in marketing technology are enabling enterprises to do more with their platforms.
Companies are paying attention to what buyers want, resulting in improved mobile (and desktop) experiences made possible through better technology.
Enterprises are struggling to find the people resources necessary to manage their expanding martech capabilities.
The imminent disappearance of third-party data is driving companies to be more proactive with their first-party data and deepen their relationships with existing customers.
These factors have altered how enterprises do business today and will continue to drive future change. The global pandemic greatly impacted how organizations run, operate, manage, and iterate, leading them to an interesting inflection point. No longer in pure survival mode, enterprises can cautiously reflect on the recent past and leverage it to define how they move forward.
Our survey uncovered three areas that will determine which companies succeed and which fail in the next normal. 
Key Observations and Takeaways
Based on our survey, these three areas will determine which companies succeed and which fail in the next normal.
Martech Investments Are Leading the Way
The demand to do more created an immense emphasis on getting more out of existing customers and prospects. Many companies found themselves without the tech stack required to effectively execute this demand, leading to martech being the number-one investment area for our survey respondents (Figure 1).
To succeed in the next normal, enterprises must continue to prioritize technology investments that allow them to meet customer needs.
The Journey to Personalization Is Paved With Good Intentions
Consumer behavior changed during the pandemic, so we asked respondents how they altered their martech strategy in response. Two strategies stood out:
They scaled existing programs
They increased investments in automation
While these are important changes, only 50% of respondents said they also enhanced levels of personalization and just 40% revised customer journey maps (Figure 2).
However, when asked about future personalization plans, more than two-thirds said they will invest in customer journeys – well ahead of segmentation at 51% and personas at 48% (Figure 3).
Moving forward, it will be critical for organizations to audit their personas and journeys to help redefine their path to purchase and the present-day moments of impact. The true rock stars will be companies that build out roadmaps for mass personalization and 1:1 individualization, including logged-in experiences that cater to each user's specific history and needs.
When we look at future personalization investment by industry, financial services takes the lead with 36% or respondents intending to invest in individualized results followed by consumer retail at 27% (Figure 4).
This strong focus on investing in segmentation and personalization is a direct response to changing and evolving consumer habits. Companies recognize that consumer expectations have changed. With the imminent disappearance of third-party data, they need better systems in place to collect, analyze, and leverage first-party customer data. This trend toward providing personalized and individualized experiences will continue, and companies that execute this strategy well will excel.
The Struggle to Find Top Talent Is Real, Yet It's a Low-Priority Investment
One of the clearest points illustrated in our data study is that staffing remains a major challenge most companies are struggling to overcome. A staggering 62% of respondents find it "very challenging" to "nearly impossible" to find the right people resources (Figure 5). Yet, when asked where they saw their company investing the most over the next 12 months, respondents scored last (Figure 6).
It's easy to understand why companies are investing in tech over staff – it's challenging to make the argument for more people resources, and hiring the right people is hard. Add in the current workforce shortages and it seems easier to buy more technology, especially when vendors provide slick presentation materials showing the potential returns.
But this approach isn't a long-term solution. Without the right staff to maximize the full potential of their recent platform investments, companies will see stalled, or worse, declining digital marketing maturity.
One solution is to draw upon the deep expertise of external agencies and let them backfill for internal resource shortfalls. Another is to reevaluate their jack-of-all-trade martech job descriptions to create better-defined roles, which might mean creating more positions.
Either way, enterprises must rebalance their priorities and invest in people as much as, if not more than, technology to succeed.
62% of respondents find it very challenging to nearly impossible to find the right people resources, yet they aren't prioritizing the search.  
Summary
The pandemic changed many things, including how enterprises do business. As consumer expectations mature, they will continue to demand more from the companies they choose to do business with, including more access to information, better opportunities for self-service, personalized interactions, and greater ease of use and speed in getting what they want and/or need.
To excel in the next normal, enterprises must invest heavily in the relationships they develop with existing and potential customers. The companies with the best chance for success will prioritize greater degrees of personalization, allow customers to do more for themselves, support experiences on the back end with technology and customer data platforms, and perhaps most importantly, re-evaluate and define new processes and roles.
Let Perficient Help You on Your Digital Transformation Journey
Our Digital Marketing practice works with the world's leading enterprises and biggest brands to transform how they connect with customers and grow their businesses. Share your challenges with us, and we can work together to find solutions that meet and exceed your objectives. Contact us to get started.
Figure 1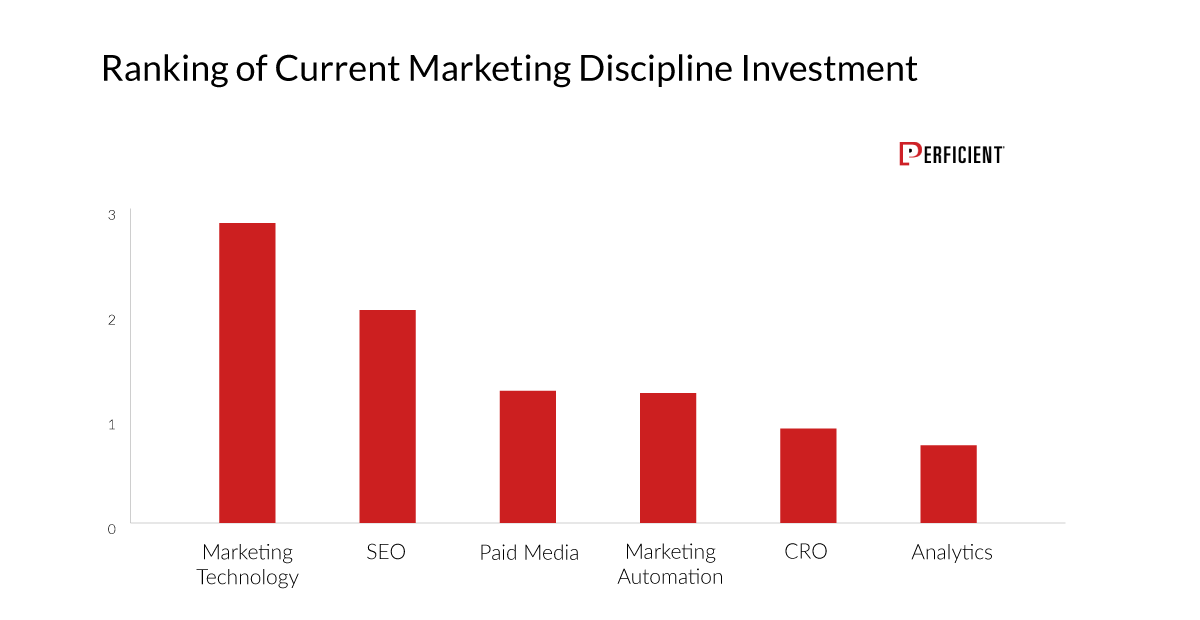 Figure 2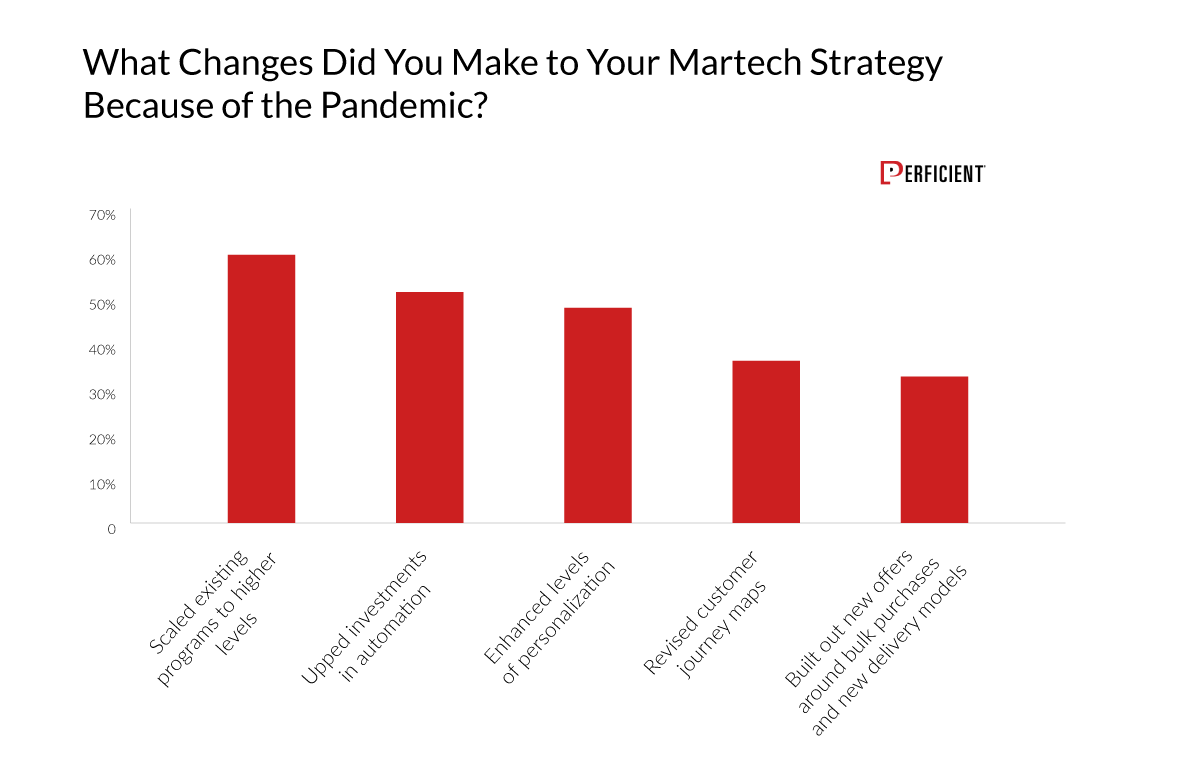 Figure 3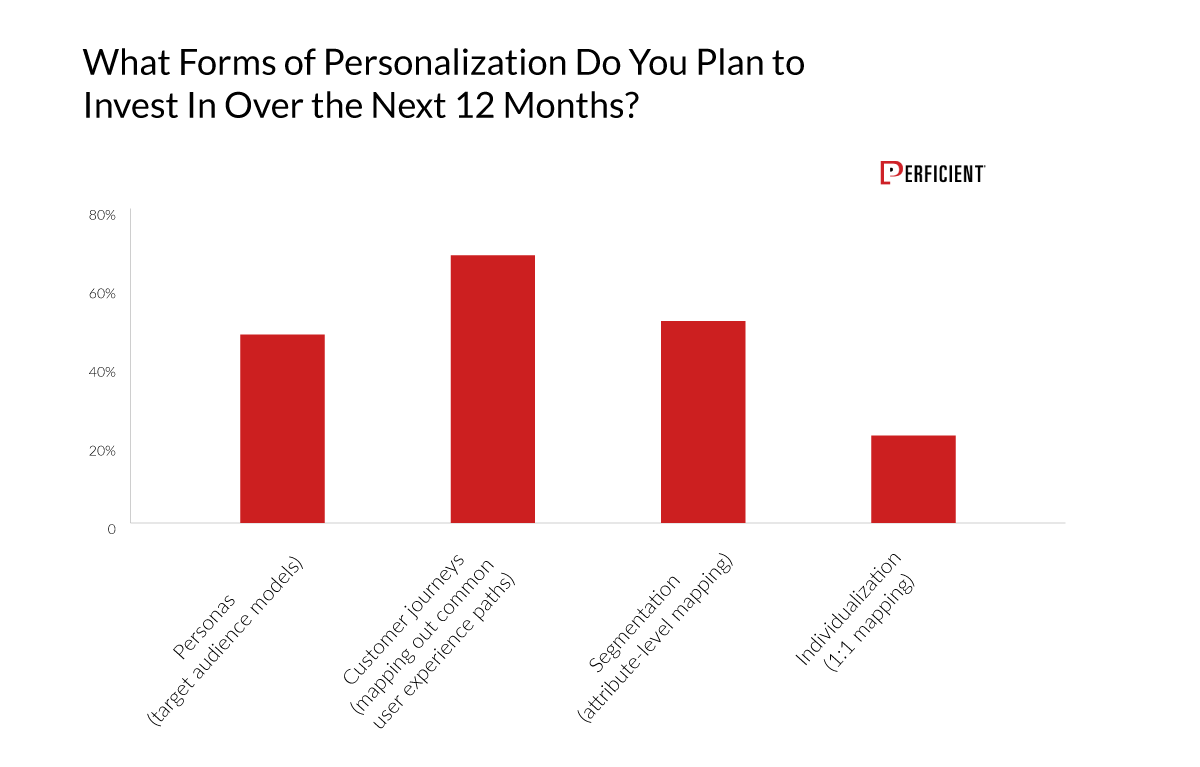 Figure 4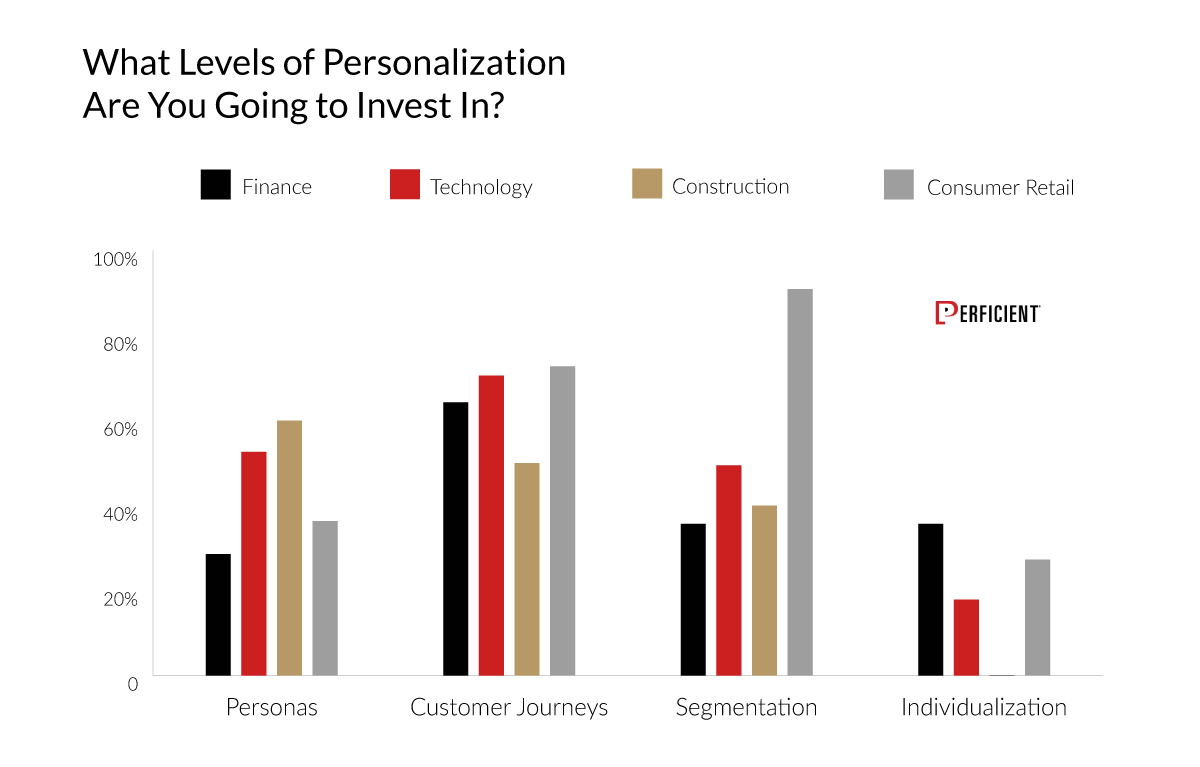 Figure 5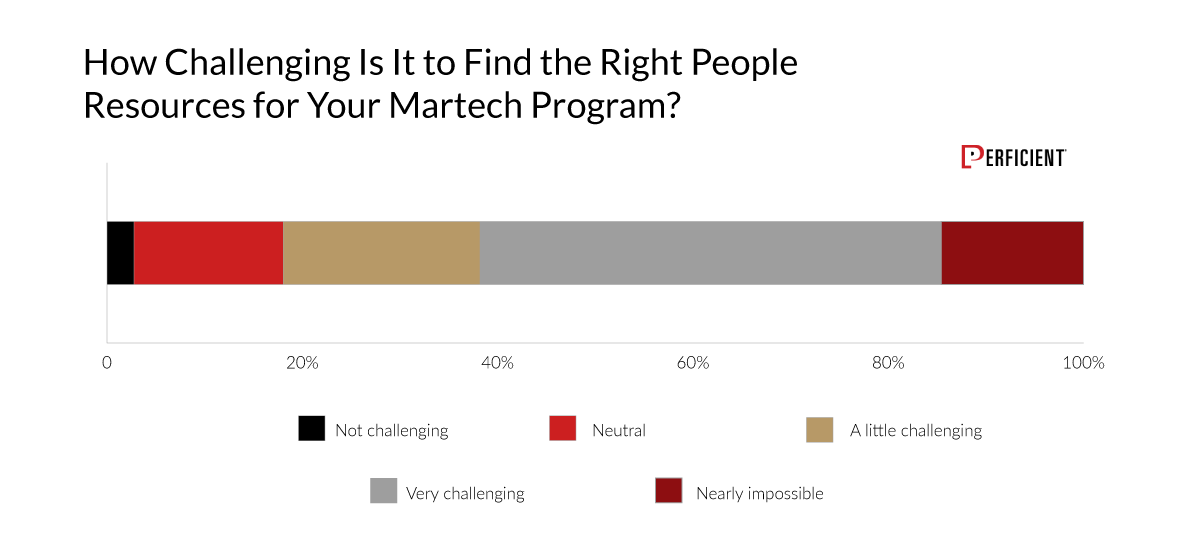 Figure 6