Activision
Changing the Way People Play for More Than 30 Years
Activision is a leading worldwide developer, publisher, and distributer of interactive entertainment and leisure products for various consoles, platforms, and PCs.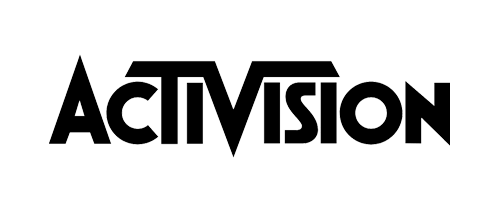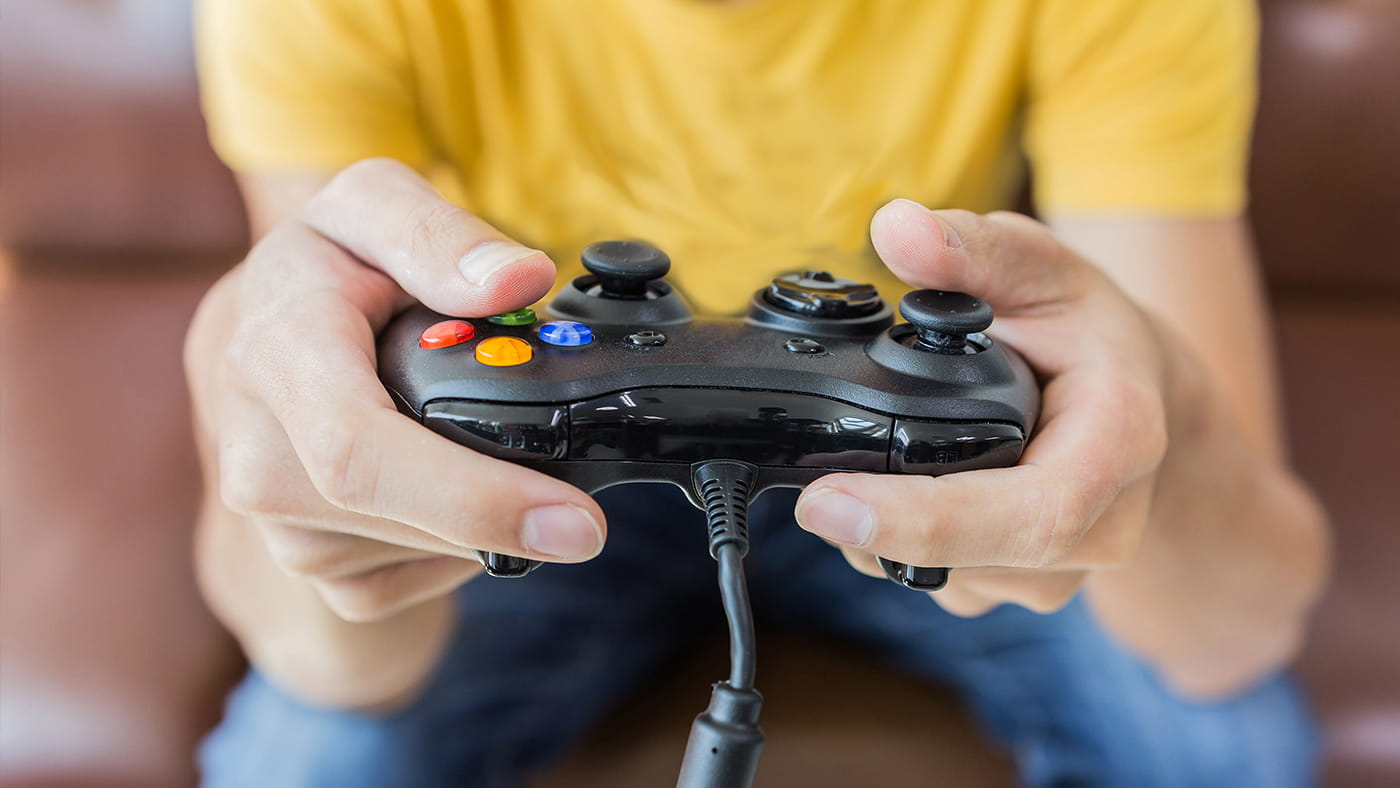 Bringing Customer Service Online
Digital has disrupted the gaming experience, and transformed the way Activision makes and sells video games today.

With the rising popularity of online services, players' expectations have changed, and providing customer care to video game enthusiasts across the world has expanded from telephone to providing support by web, live chat, and monitoring social channels.

Activision discovered that more than 17 percent of support agents' caseloads came from players experiencing performance issues with online gaming services, and players turned to the internet, social media or calling the contact center for answers.

Outages were reported via email by Demonware, Activision's online services provider, and manually gathered by the Activision Support team for each title and corresponding platform. Several administrative tasks were performed, all prior to communicating the outage on separate public-facing websites for each game.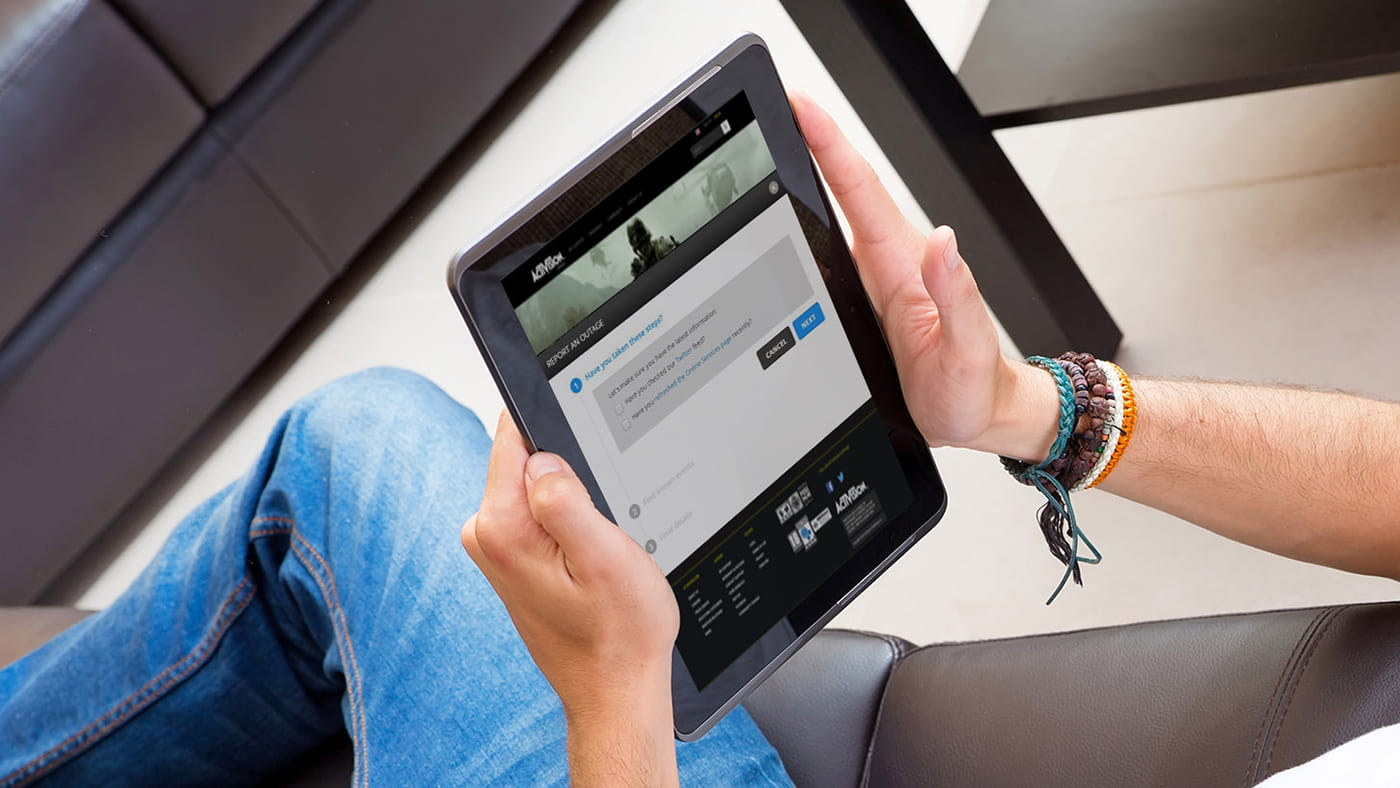 Unlocking a New Level of Engagement
OUTAGE INFORMATION IN REAL TIME

We transformed Salesforce Community Cloud into a case deflection engine, or as gamers know it, the Online Services Help Portal. Using Apex, Boostrap, and Visualforce to build the custom site, we eliminated a manual process involving their content management system and embedded the new Online Services Help Portal directly within the Activision Support website for a seamless user experience built on Salesforce.

The new solution monitors outage notifications and automatically adds alerts on the site. Designed to deliver more proactive service, players can use the product selector to easily pick a game by title, and click on issue details to learn more about the outage on demand and receive notifications when the issue is resolved. In addition to news about upcoming maintenance schedules and troubleshooting tips, events are searchable on the site for as long as they are active, up to 24 hours after they have been resolved.

REPORTING AN OUTAGE

The Report Outage form features a built-in custom case deflection process prompting users to first check Activision Support's Twitter feed or refresh the Online Services portal to search for outages by game title or platform. Upon completion, a new record is created in a Salesforce custom object where the support team monitors any related activity.
"Partnering with Perficient to complete one of our top initiatives was an awesome experience. They were super professional and produced high-quality deliverables! Looking forward to collaborating with them again." Clivins Dantus, Senior Producer, Digital & Social Support, Activision
Results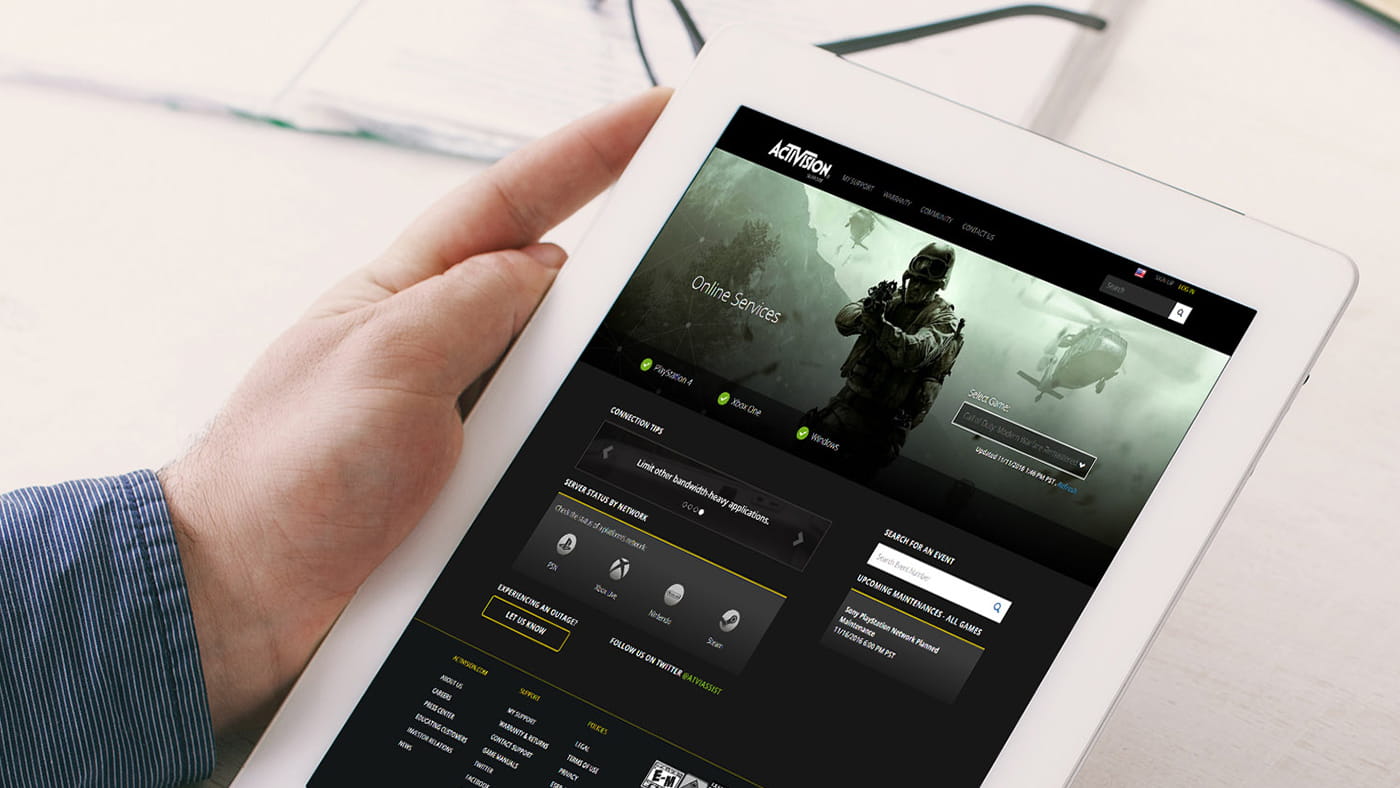 It's Game on for Activision!
To put it in gaming terms, Salesforce helps Activision push the service envelope, leveling up its online services with a modern experience for savvy gamers.

As the company continues to make the transition to digital to drive the business, bringing customer service online has delivered the following benefits:
Increased trust by providing a greater level of accountability and transparency for gamers
Optimized the support experience by consolidating sites and centralizing access to outage information
Improved customer satisfaction by decreasing the time it takes to resolve cases
Decreased the number of calls and support interactions with a self-service support community
Boosted agent productivity by integrating Demonware alerts to fully automate the processes associated with creating and communicating service outages
Ready to Begin Your Story?