Carhartt
What If we gave hardworking journalists a well-deserved break?
A reporter's inbox is never empty. They're constantly bombarded with pitches and press releases that get lost in the mix of looming deadlines and a constantly ringing phone. We needed to break through the drudgery and make writing about the latest gear from Carhartt feel more like fun and less like work.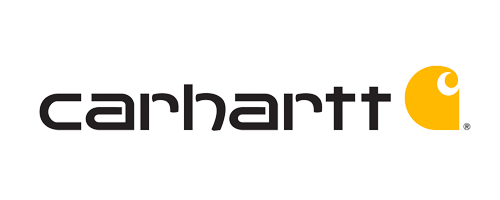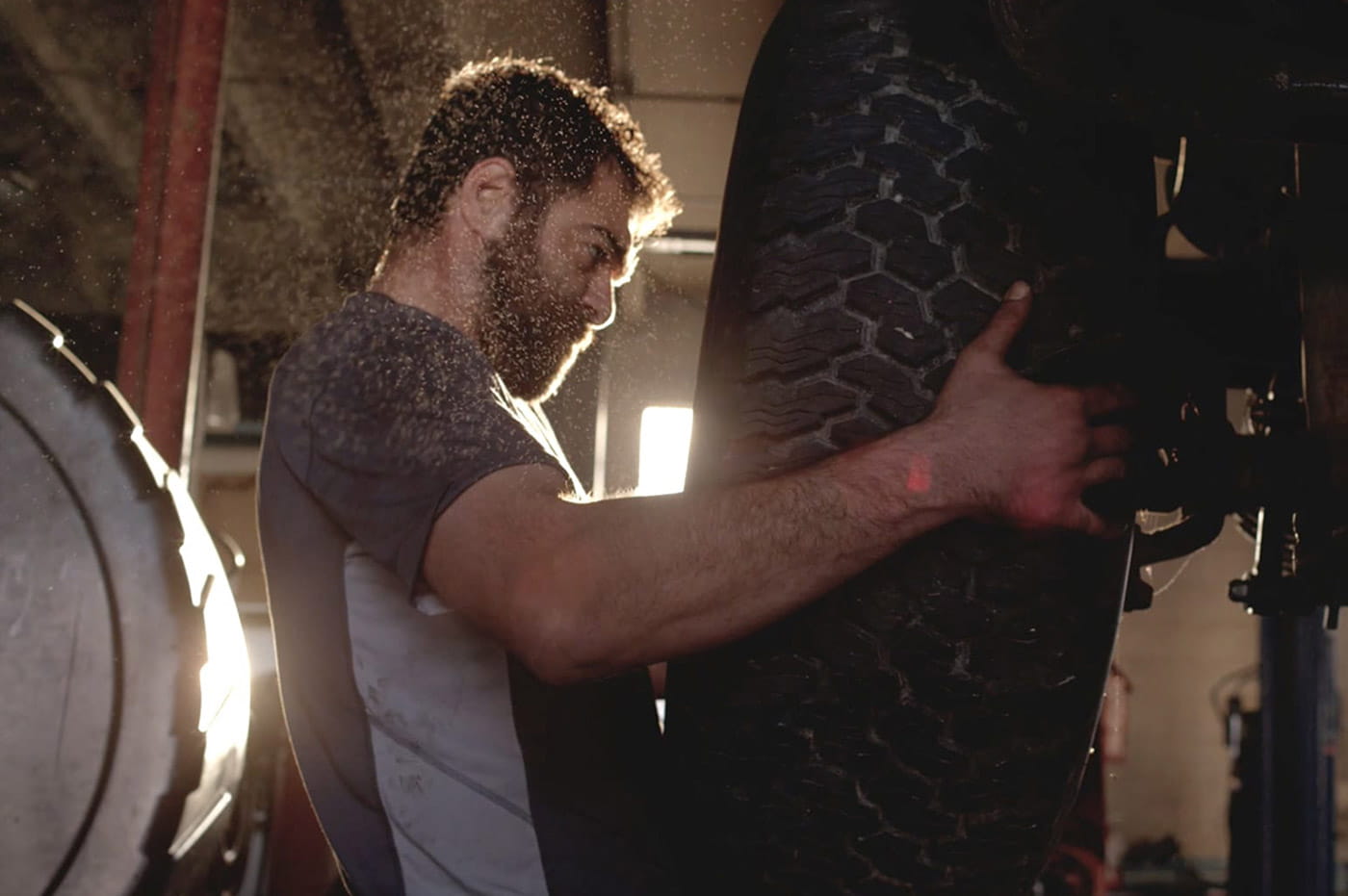 The Tools to Do the Job
We created content that reporters need. Of course, that means beautiful still photography and tons of information about Carhartt's products. But we went deeper, creating animated GIFs, social sharing copy, and engaging, interesting quotes from Carhartt company insiders so reporters never have to even pick up the phone.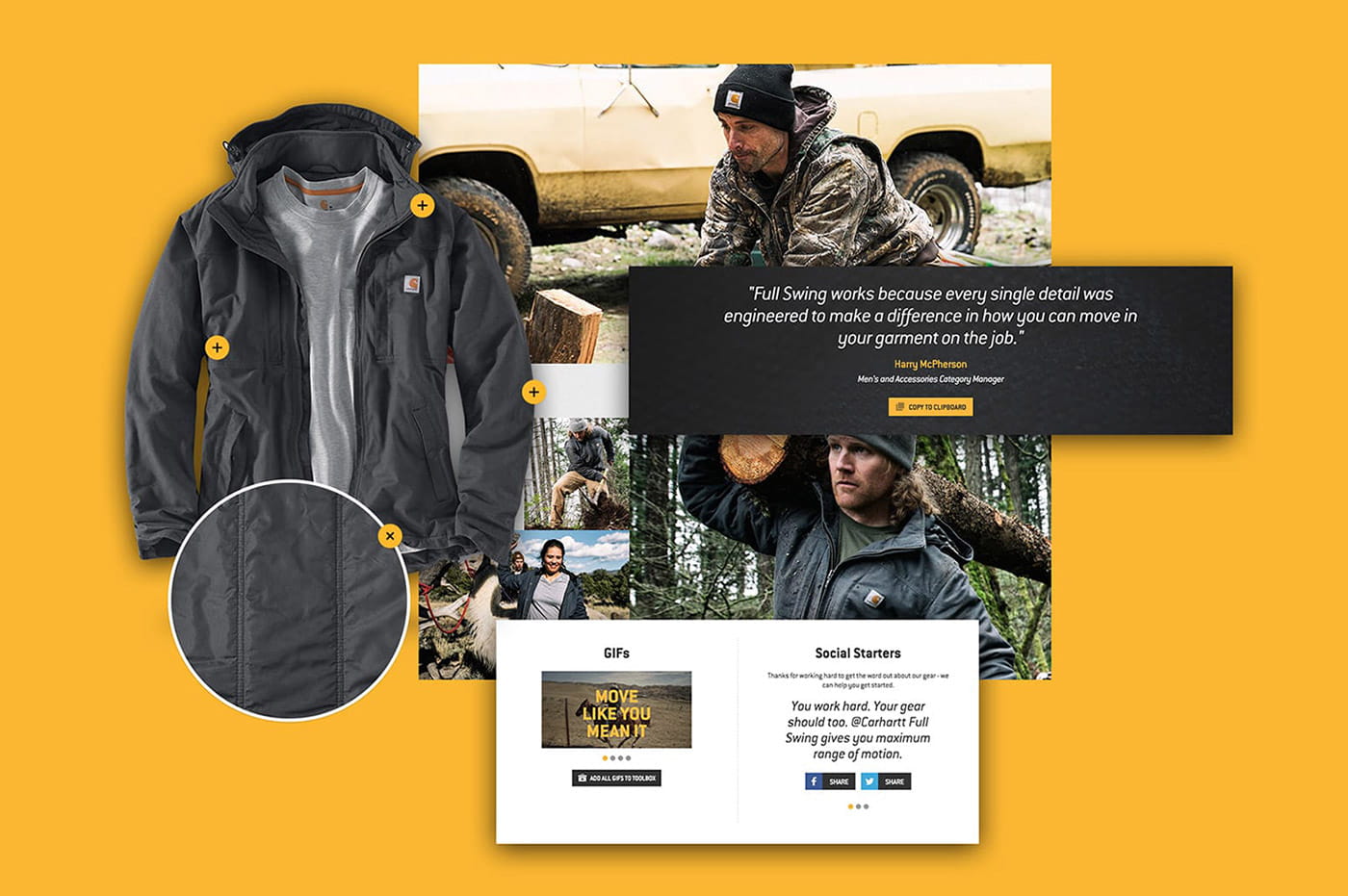 The Toolbox to Put Them In
It isn't enough to just make the stuff. You have to put it to work. So we created a "Media Toolbox" that lets reporters grab any piece of content from the site, keep it all in one place, and download it or send it via email. And, since we know that some people still like paper, we included a downloadable PDF version of the Lookbook in their toolbox, too.
The inspiration to tell the story
Carhartt is an iconic brand with a story that deserves to be told. We immersed visitors in a rich visual experience that captures the spirit of Carhartt through full-bleed ambient video and wall-to-wall photography.
The coolest microsite and marketing piece we've put out. You guys GET US. Well done. Brian Bennett, Marketing Manager
Results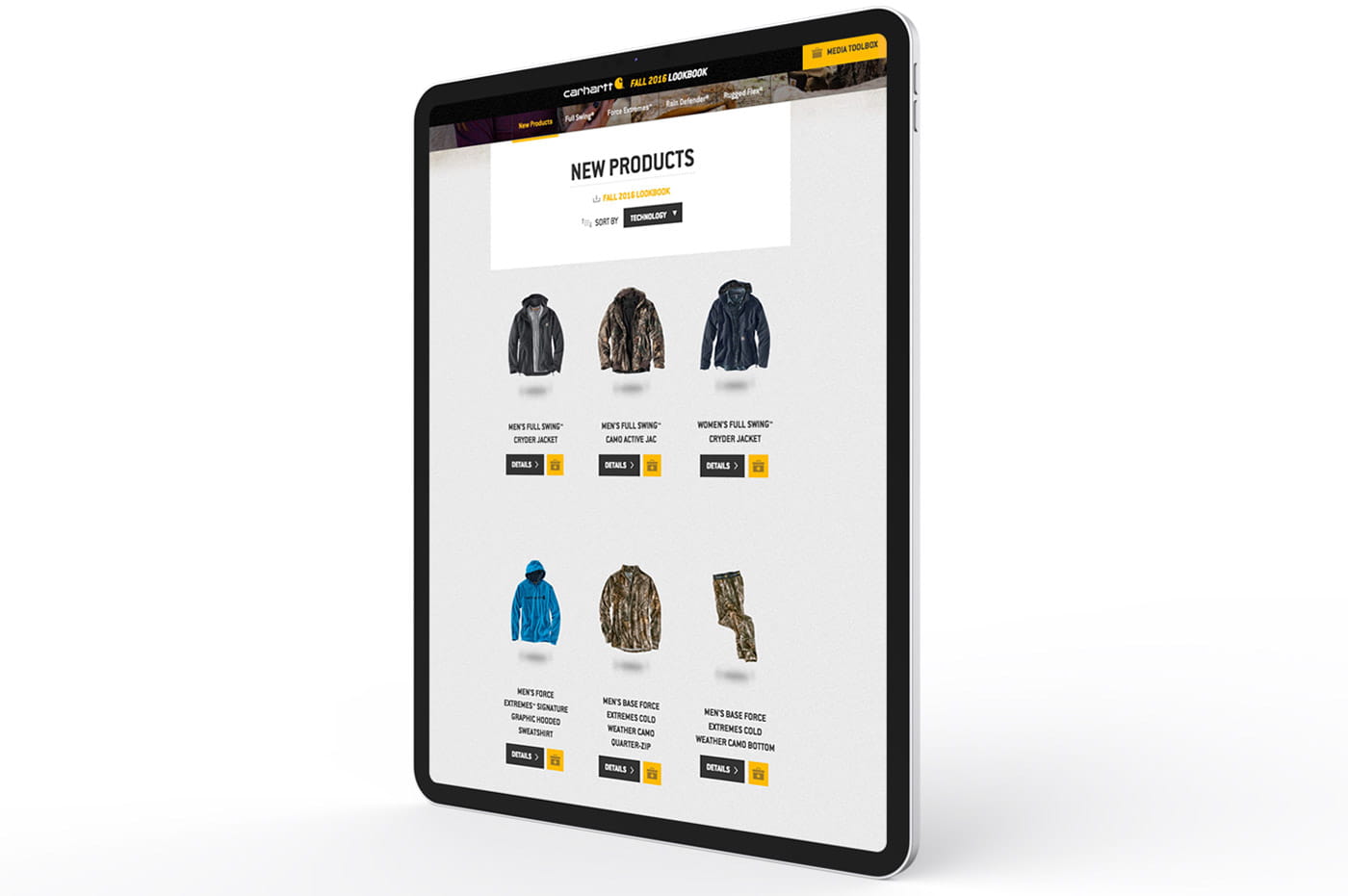 With stunning visuals, strategic, shareable content, and a tailor-made experience for reporters and reviewers, we created a digital experience unlike anything Carhartt has ever produced.
Related Success Stories