HENRY FORD HEALTH
Collaboration Boosts New Patient Acquisition
What if... we could help a health system provide its patients with a frustration-free online appointment scheduling experience?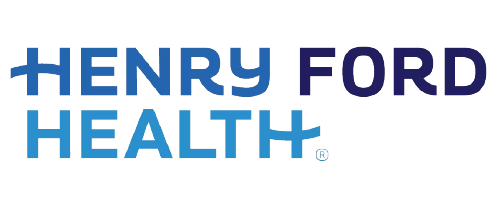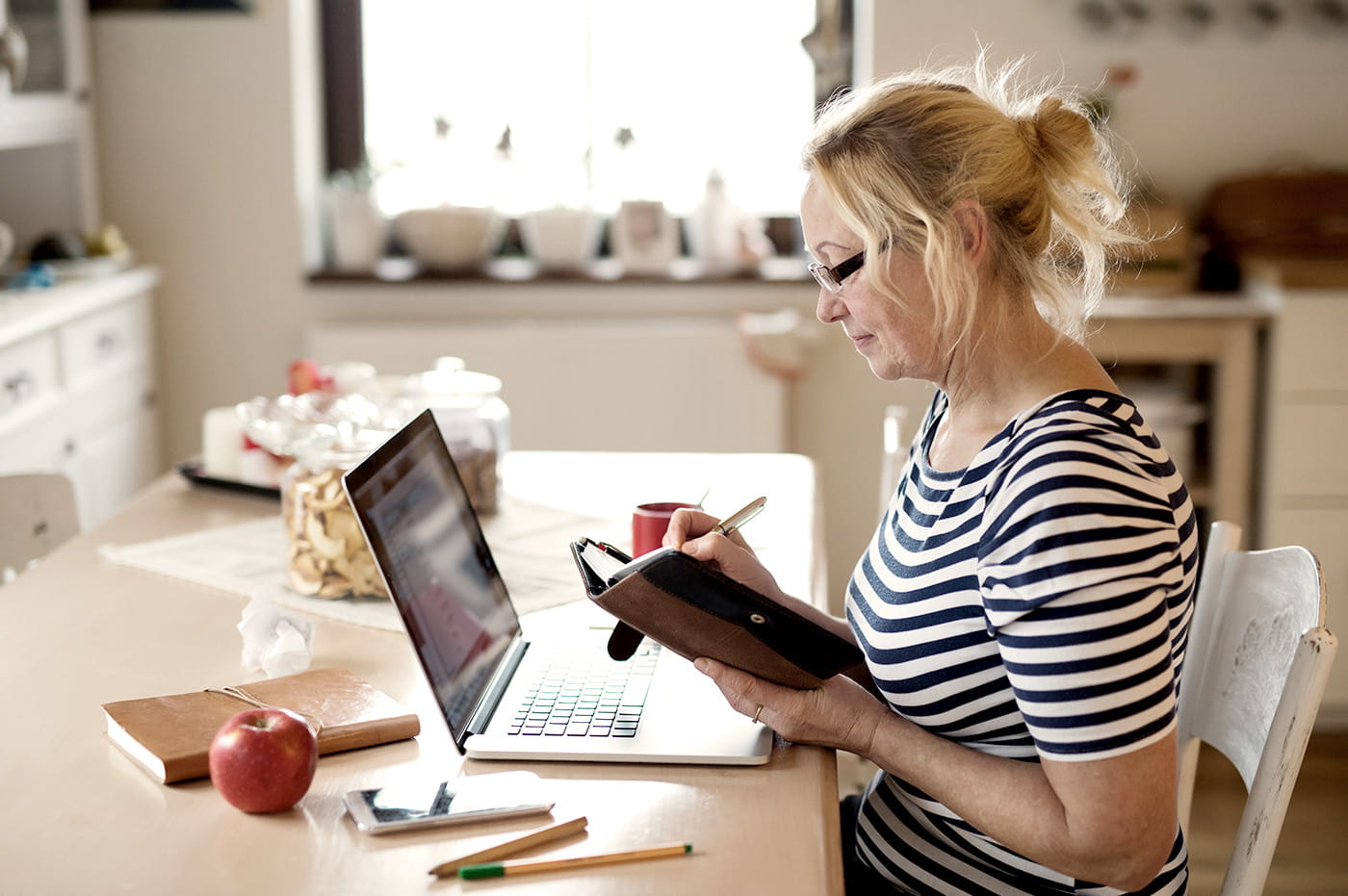 Strategic Insight

Henry Ford Health, headquartered in Detroit, Michigan delivers care across six hospitals and more than 250 additional locations throughout the state. Because the health system is in an extremely competitive market, attracting and retaining new patients is key to Henry Ford's long-term goals.
In order to maintain competitive advantage, Henry Ford wanted to increase the number of appointments made by new patients, and they determined that open scheduling – patients' ability to independently set an appointment with their chosen providers – was the solution. Thanks to our longstanding partnership with Henry Ford and our extensive experience with its electronic medical records (EMR) system, Epic, we were able to design and implement the health system's successful first phase of open scheduling, with additional phases to come.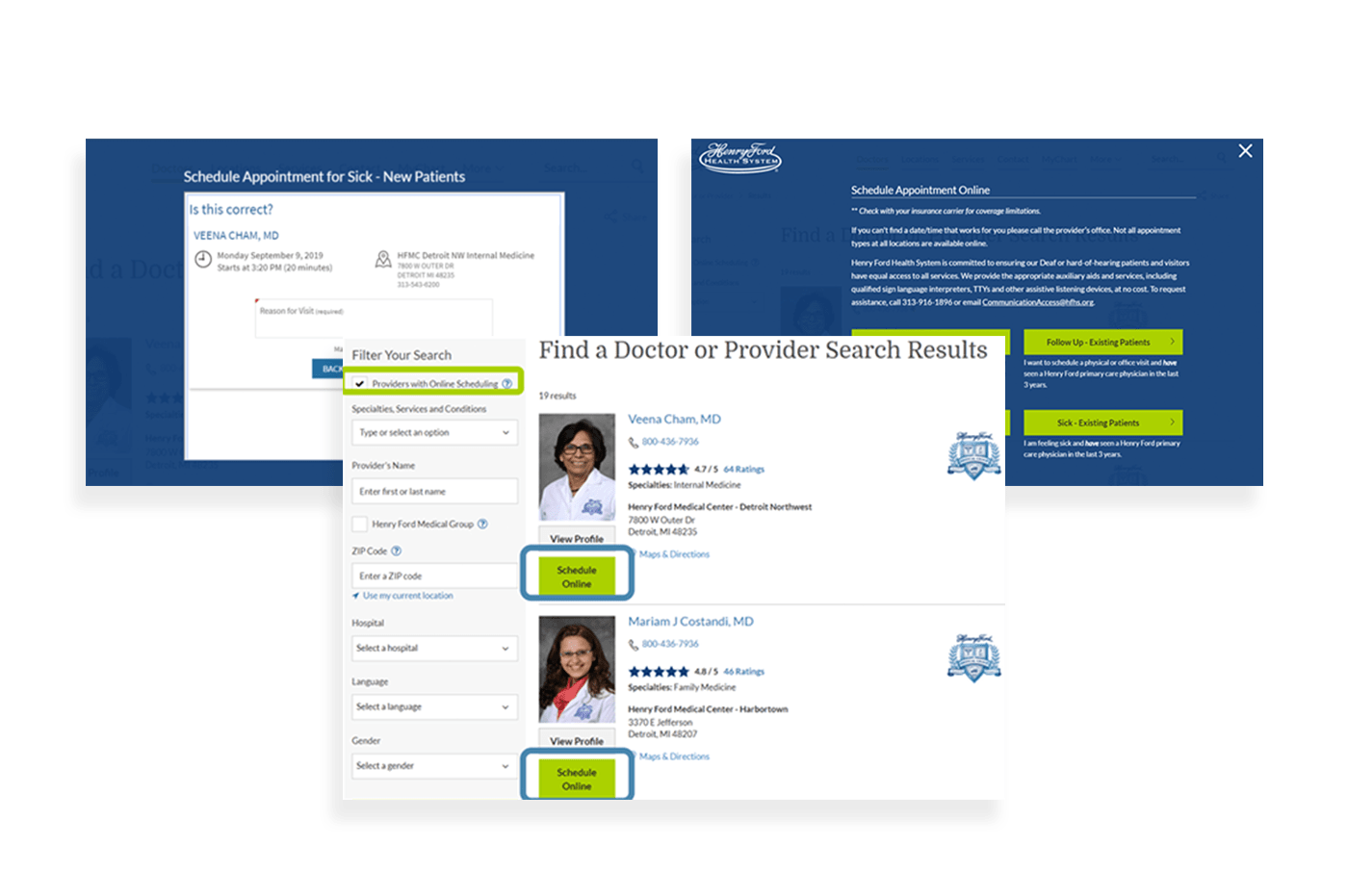 A Highly Orchestrated Approach to Consumer-Centered Scheduling

Existing Henry Ford patients could directly schedule appointments with providers they had seen before by logging into MyChart, the portal offered by Henry Ford's EMR provider, Epic.
For new patients, however, the path wasn't so simple. Henry Ford knew open scheduling would help new patients sidestep cumbersome, offline steps – calling for an appointment or requesting an appointment online then waiting for a staffer to follow up – delivering the simplest possible path to conversion: an appointment easily set.
Our work with Henry Ford started early. More than a year before project deployment, we identified ways to educate key internal stakeholders and strategized how to best implement open-scheduling capabilities. With this comprehensive planning, the marketing department could set expectations across the enterprise – a key success factor in getting the operational and clinical buy-in needed for such a significant effort. Together, we decided to pilot the program with primary care, the most-requested self-schedule service available at Henry Ford.
Ownership of data and the flexibility to truly integrate were paramount, so the health system did not want to outsource open scheduling to a third-party application. We leveraged our deep knowledge of Epic App Orchard to innovate an API-based open scheduling integration with Henry Ford's MyChart EMR system. We further integrated the scheduling system with Cadence, which Henry Ford physicians use to manage their schedules.
Perficient provided a lot of the strategy early on, and I think those insights were critical. Not only did Perficient have the history and experience with open scheduling, but they were also able to help us think through the problem strategically. What are the key considerations? Perficient really helped lay the foundation and strategy in order to make it a success. Director, Web Strategy, Henry Ford Health 
Results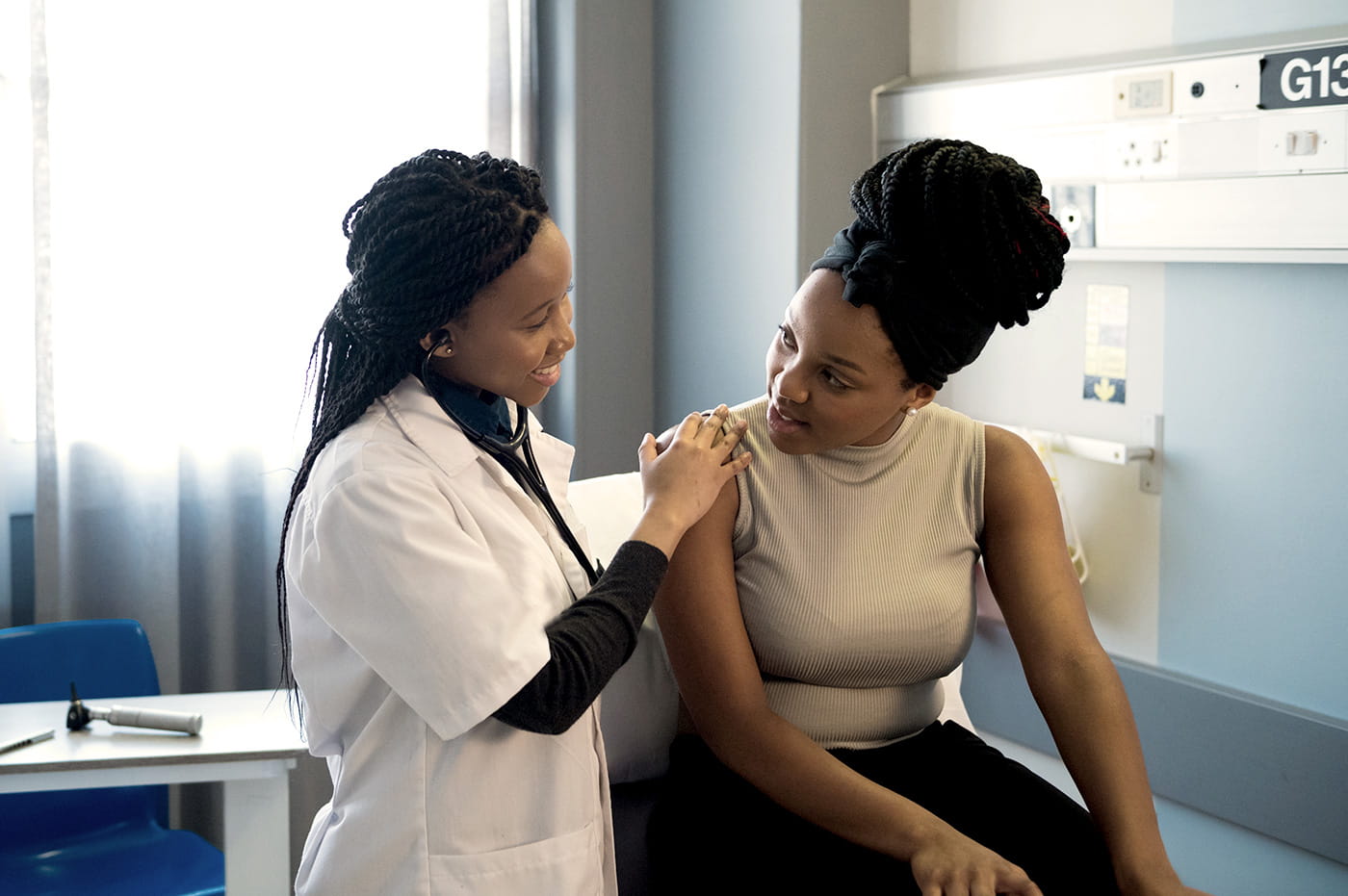 Powerful Patient Impacts of Open Scheduling

With Phase 1 of open scheduling complete, Henry Ford's Find a Doctor search results page now includes an option to filter by physicians who offer online scheduling. The "Schedule Online" button lets patients self-select into one of four main categories:
New Patient Visit
Follow-Up – Existing Patients
Sick – New Patients
Sick – Existing Patients
Early wins for the rollout of open scheduling included:
No-show rate for open scheduling is just 6% – extremely low compared to direct scheduling and other scheduling methods
60% of appointments made through open scheduling are for medical record numbers (MRNs) who are new to Henry Ford
These advances in consumer engagement won Henry Ford recognition for both the Best Doctor Directory and Best Overall Digital Patient Experience in the eHealthcare Leadership Awards.
Our vast experience with healthcare digital projects and history of successfully implementing open scheduling, along with our longstanding relationship with Henry Ford, made us the right choice for this project.
Related Content
Ready to Begin Your Story?