Iron Mountain
Protecting What Customers Value Most
Iron Mountain is a global business dedicated to storing, protecting and managing information and assets. Customers can rely on them to protect what they value and help unlock its potential.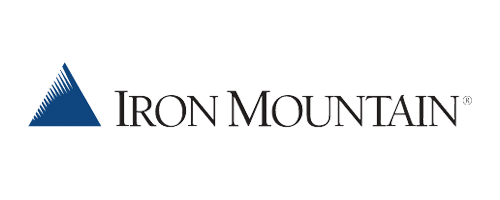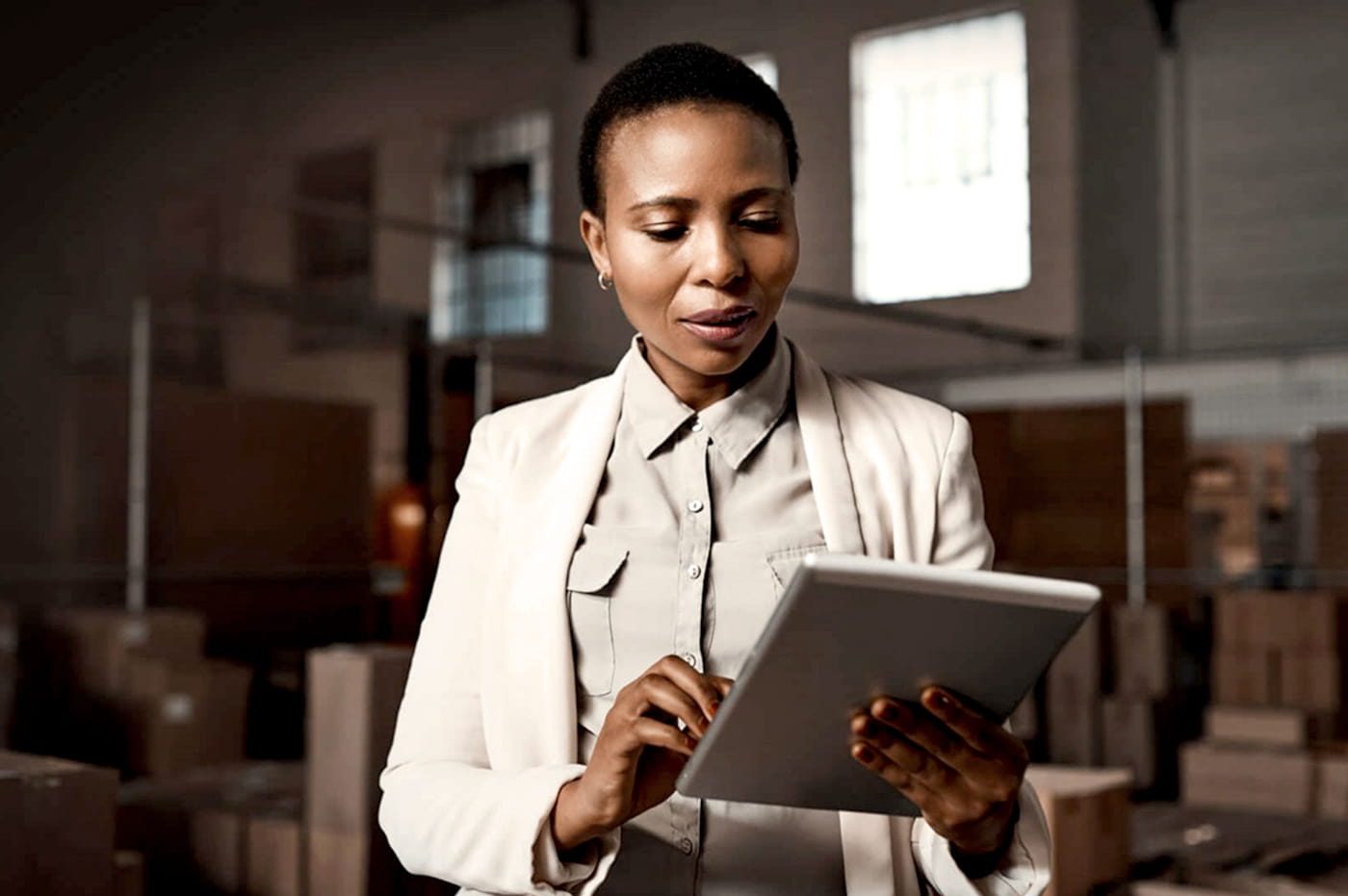 Transformation on a Global Scale
After a major acquisition, Iron Mountain needed a complete transformation to remain relevant to its expanded customer base. While Iron Mountain's web properties reinforced trust and brought in 50% of new business, the company needed to continue to enhance its digital marketing platform and online presence.
Management agreed that a strategic investment would enhance Iron Mountain's brand consistency and help the company continue to be able to manage the administration of its many web properties. As a result, company leaders researched a new platform for their next stage of expansion and turned to its technology partner, Perficient, for guidance.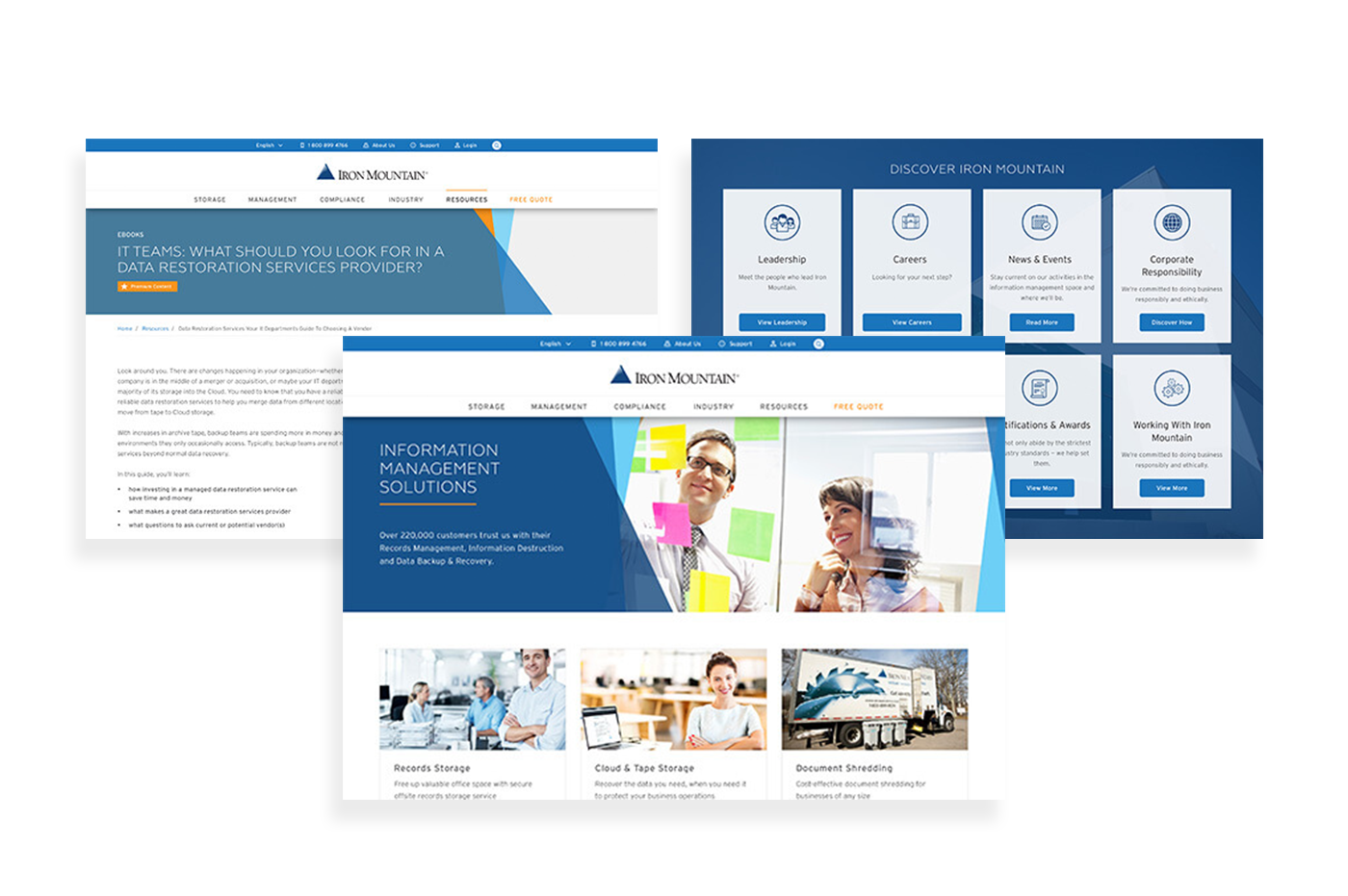 Modularities Improve Efficiencies, Reduce Costs and Enables Brand Governance
With an aggressive 32 week plan, the team was able to localize 2000 pages of content, improve the customer journey and transform site governance and management. SCORE for Sitecore created a modular approach that not only improved speed and efficiencies and reduced costs. It also enabled governance on global brand standards much needed in an organization of Iron Mountain's size.
As the company secures the physical and virtual assets of 95% of the Fortune 1000, it cannot afford a cybersecurity breach.
To centrally operate 52 sites across 30 languages and maintain customer trust, we needed a robust platform to take our web presence to the next level. Brian O'Flynn , Global Senior Manager, Digital Marketing Innovation
Results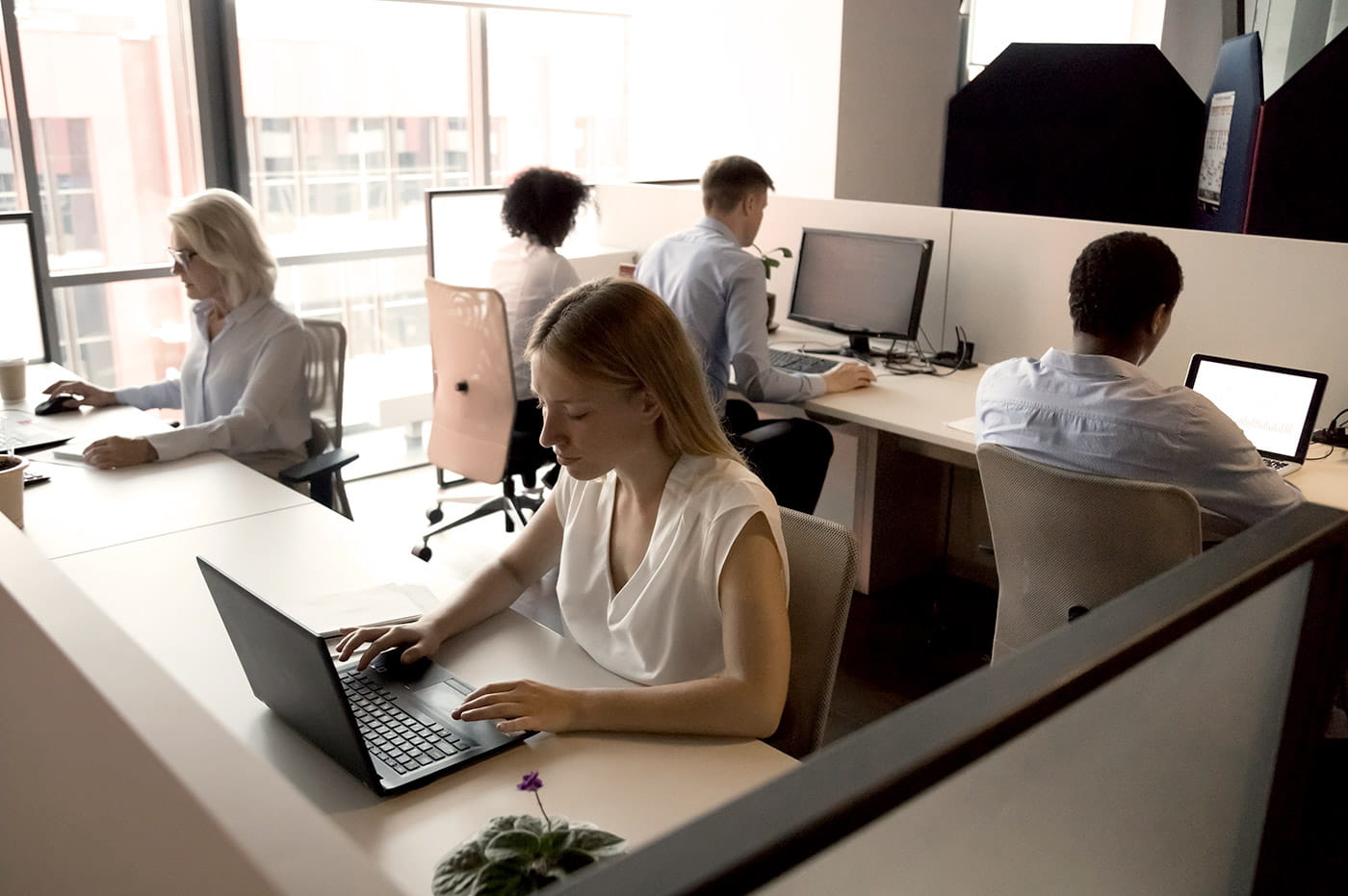 This Iron Mountain engagement delivered:
50 individual sites in 52 countries
2000 content pages of localized in 30 languages
Improved efficiency & governance
Ready to Begin Your Story?