Resideo
Headless Commerce + CMS Pattern Libraries: The Birth of a Digital Ecosystem
Resideo is on the forefront of the next wave in consumer
technology: the smart, connected home. With a history of
creating innovative, reliable solutions, and deeply rooted
distribution channels, its mission is to provide technology that
delivers comfort, security and simplicity to the places people
call home.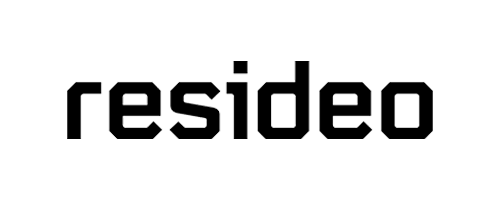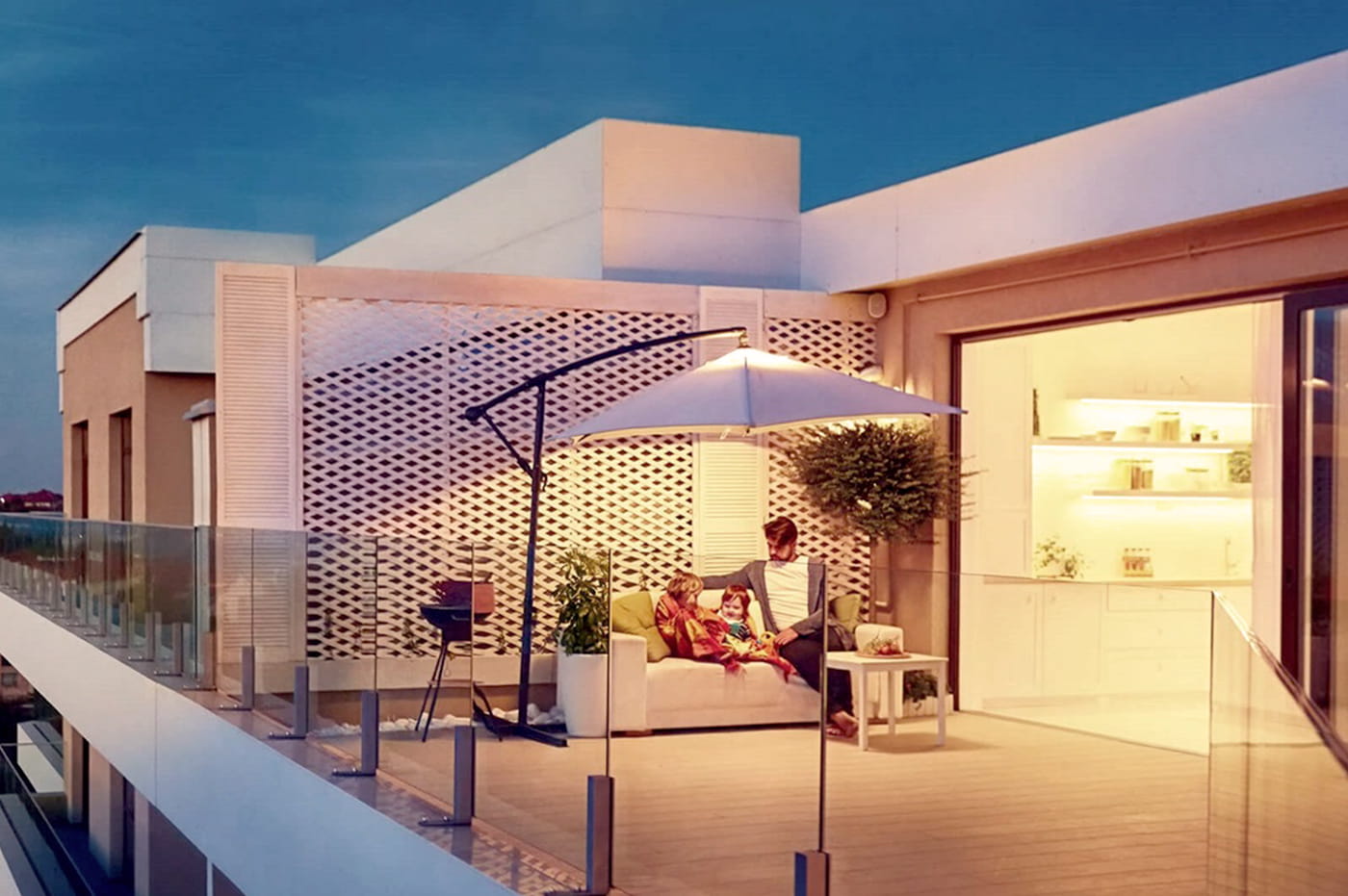 Resideo is in the business of connections. Following a divestiture from Honeywell, Resideo was created with a focus on building best-in-breed technology to create smart homes for consumers.
A true "internet of things" provider, Resideo connects systems from air to security to energy to help homeowners create a seamless environment that delivers the lifestyle they desire.
Connecting systems for a seamless experience was exactly what Resideo needed to do for their digital ecosystem. In order to increase sales and improve operational efficiencies, Residio needed to propel their previously corporate-only presence into abbweb/commerce experience. This called for a digital transformation of both the brand and the customer engagement strategies used in the past.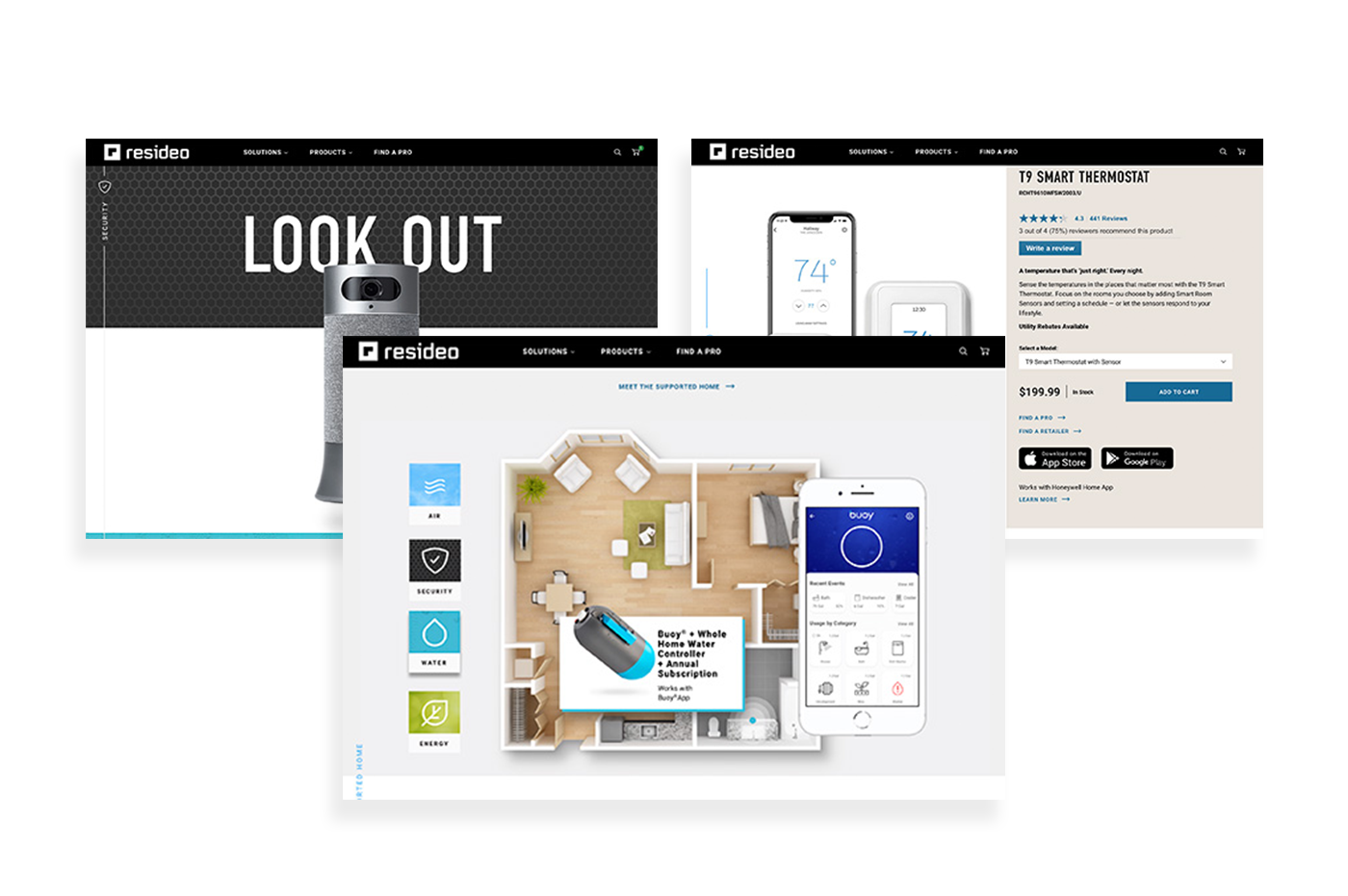 Headless Commerce and Innovative Pattern Libraries Lead The Way
Perficient accepted the challenge of re-building Resideo's business from the ground up. At the core of this transformation was a thoughtfully architected Sitecore Experience platform implementation that integrated seamlessly with a headless commerce solution. A tight PIM/DAM integration (in conjunction with Sitecore Commerce Connect) enabled Resideo's product managers to maintain consistency across the brand, while serving three distinct audiences under the same domain with unique experiences per audience— the consumer, the professional provider and the investor.
With connection as the guiding principle, Perficient delivered a scalable, enterprise architecture and created an industry-leading pattern library focused on CMS. This innovation was a unique mechanism for creating new pages, optimizing existing componentry on the site and served as a quick reference for everyone on the content team.
The delivery of Resideo. com was a team effort - and our team from Perficient played a crucial role in leading the delivery of a Sitecore powered commerce experience. This team was collaborative and accountable, and we valued the transparency and dedication the team demonstrated throughout. Ray Kunik, Chief Digital Officer
Results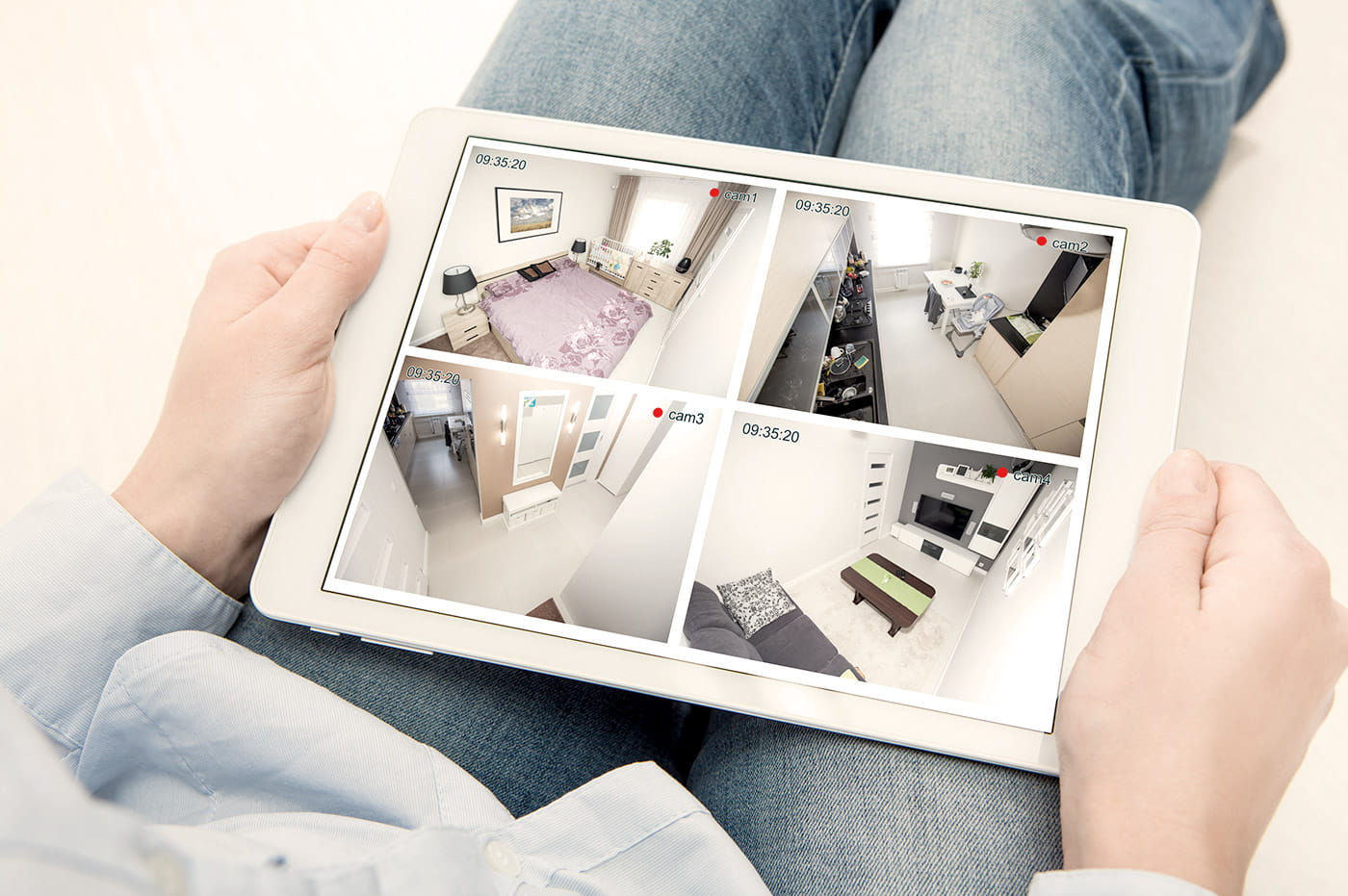 What began in April 2019 as a plan to bring together over 75 people and nearly 10 different technologies launched in September as a full-fledged digital commerce experience. With a roadmap that includes monthly releases to continue to enhance functionality, introduce new technologies, and serve up content for new audiences, Resideo has no shortage of ways to connect to customers, in and out of the home.
206% increase in sales
185% increase in order quantity
672 product pages created in 4 months
7% increase in average order value
40+ design patterns created in 4 months
75+ member project team
50 analytic events + 140 variables implemented
Ready to Begin Your Story?