Wrigley Rooftops
Creating a Cohesive Marketing and Ticketing Experience
After purchasing several new properties, Wrigley Rooftops approached Labs looking for a cohesive marketing and ticketing experience. We delivered end-to-end services from custom photography and illustration to secure payment processing.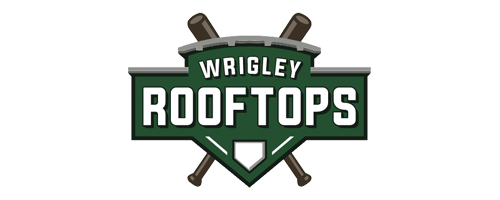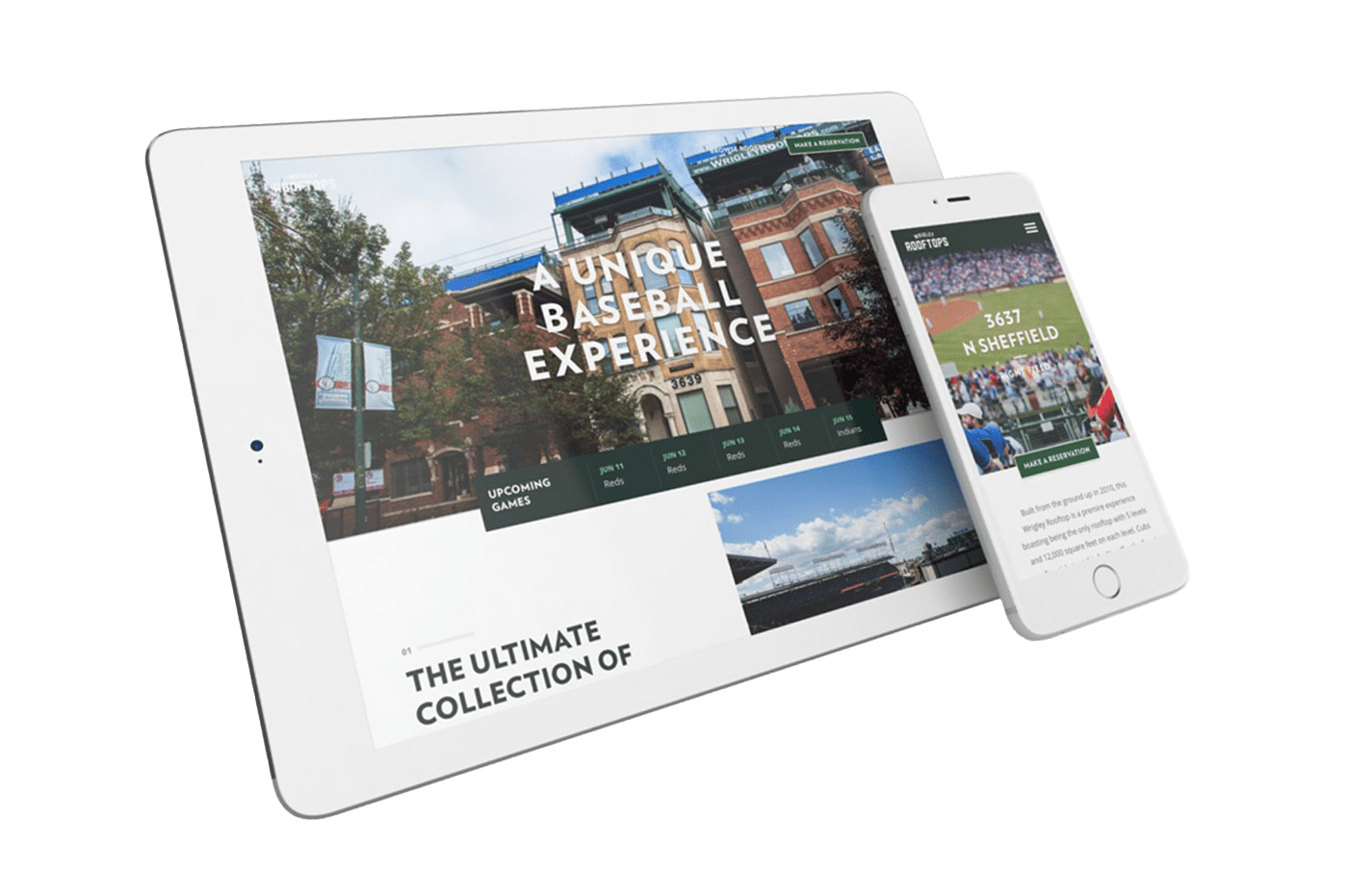 An Authentic Wrigley Experience
A modern take on the tradition of watching the Cubs from the rooftops next to Wrigley Field, Wrigley Rooftops includes 11 unique rooftop facilities with stadium-like seating. As the company grew, we set out to create a site that brought each rooftop's individual qualities to the forefront while maintaining a consistent brand story throughout.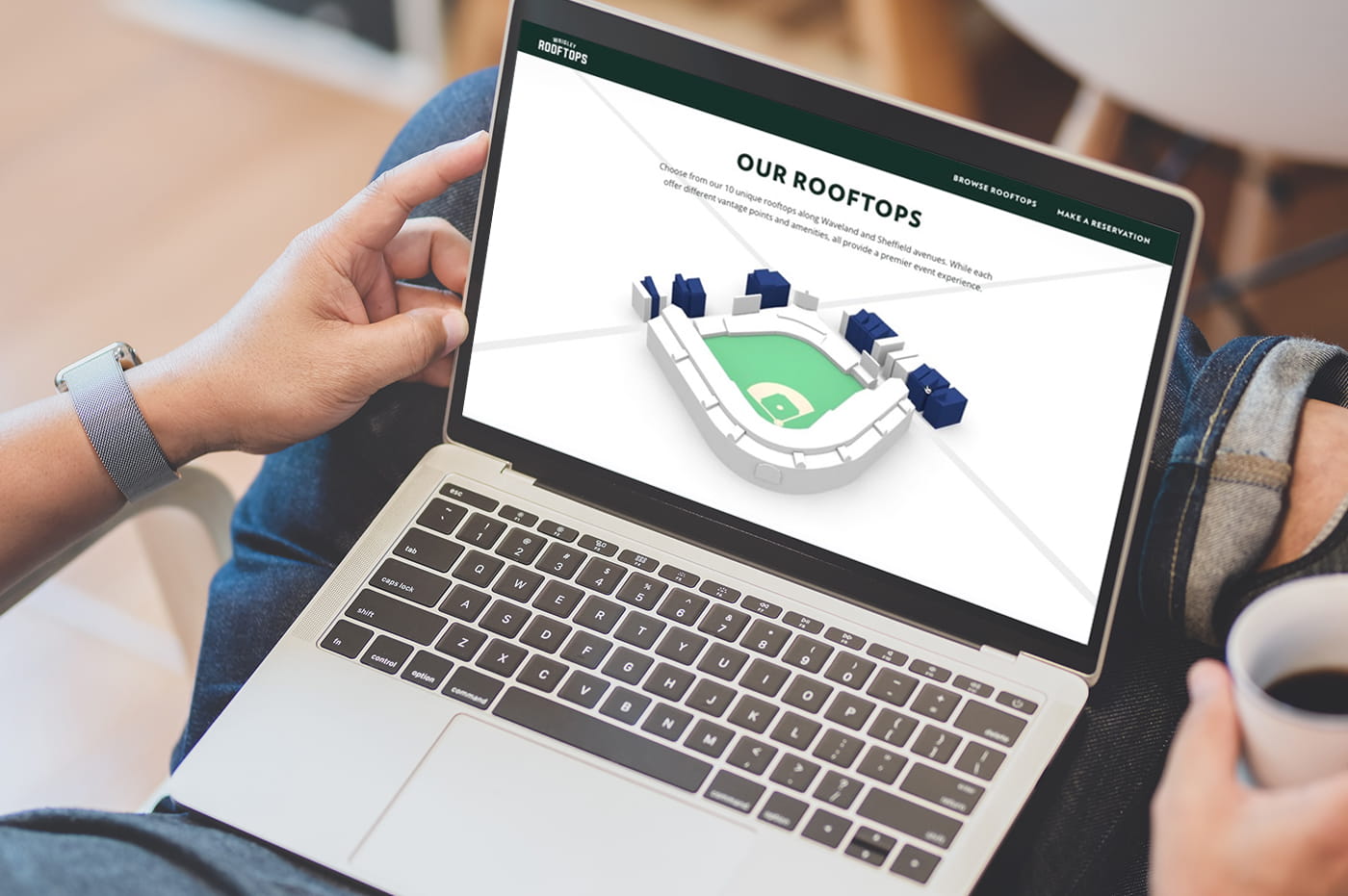 Ticketing From the Ground Up
We focused on creating an innovative ticketing experience to help fans find their perfect game. Fans dial in their gameday preferences through powerful food, drink and location filters, choose their favorite rooftop experience, and make payments in an elegant, seamless process.
This was a huge undertaking but Labs created something beautiful and launched it without any hitches. Stacy Loukas, General Manager, Wrigley Rooftops
Results
A Simple Truth
Seeing is believing
For the in-depth experience, we alleviated the biggest pain point for customers — needing to see the view before they could purchase. So in addition to the other assets, we used interactive 360-degree photography to capture the experience of being there.
Related Success Stories