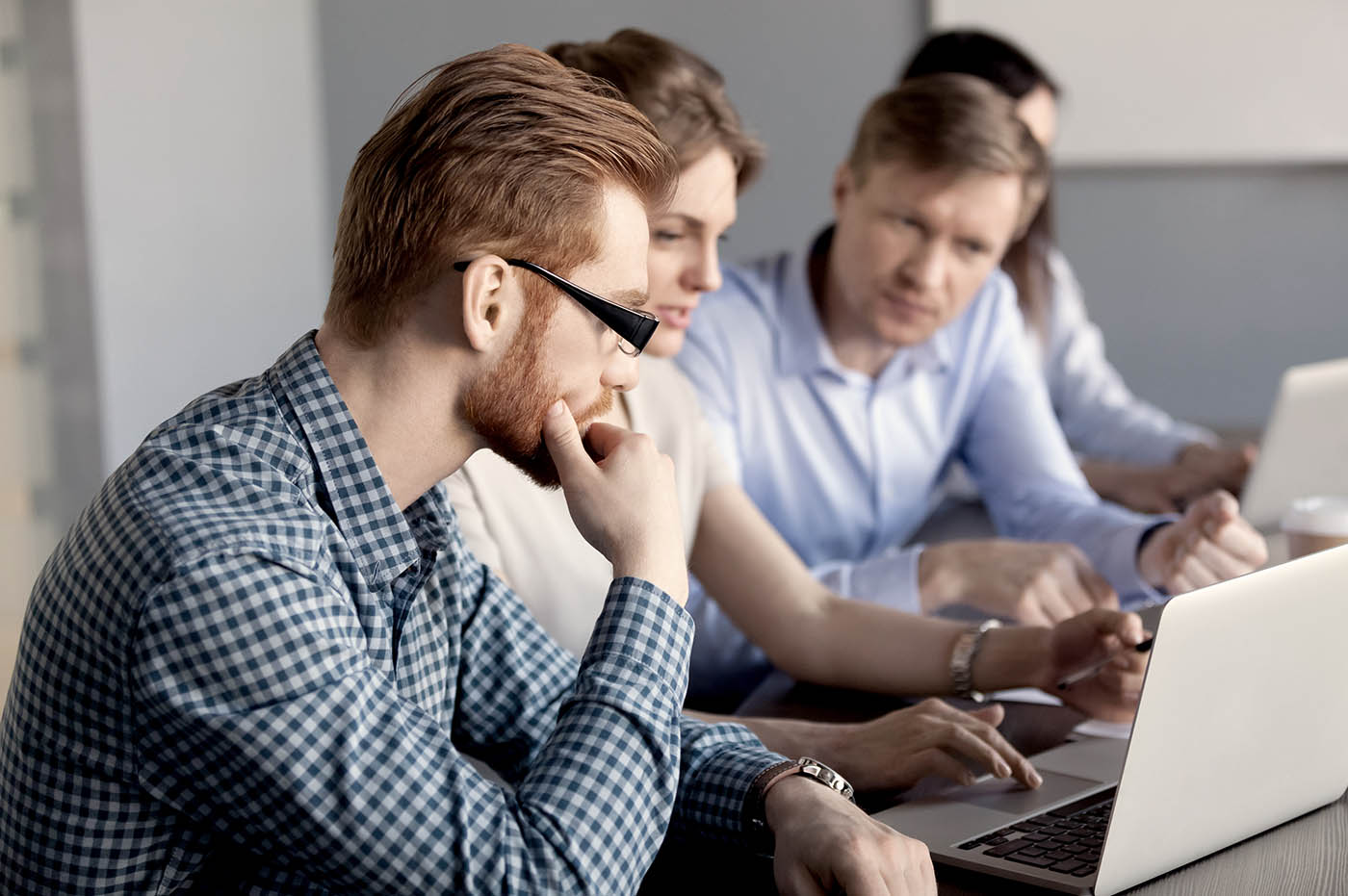 IBM Technology Training and Education Services 
Do Even More With IBM
We're much more than just an IBM systems integrator and implementer – we're also an accredited IBM trainer and Software Value Plus reseller.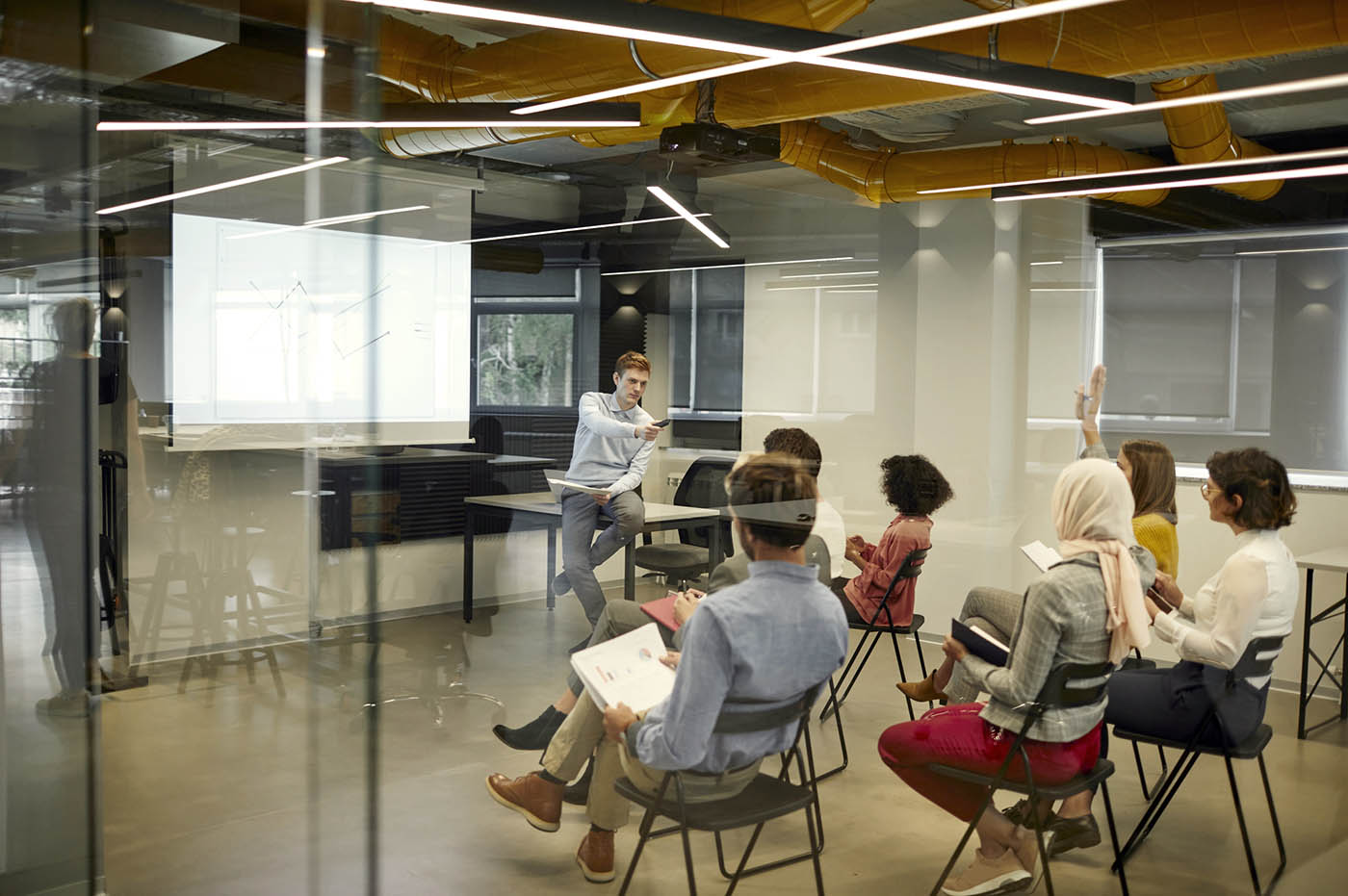 Expert, Accredited IBM Training Across Brands
Our IBM training solutions, accredited by Arrow Electronics, include customized training and mentoring both on-site at your office, or in our training labs. Our IBM educators have years of experience not just as instructors, but as active participants in the development and administration of the subjects they teach. We can provide any training course offered by IBM, along with custom education.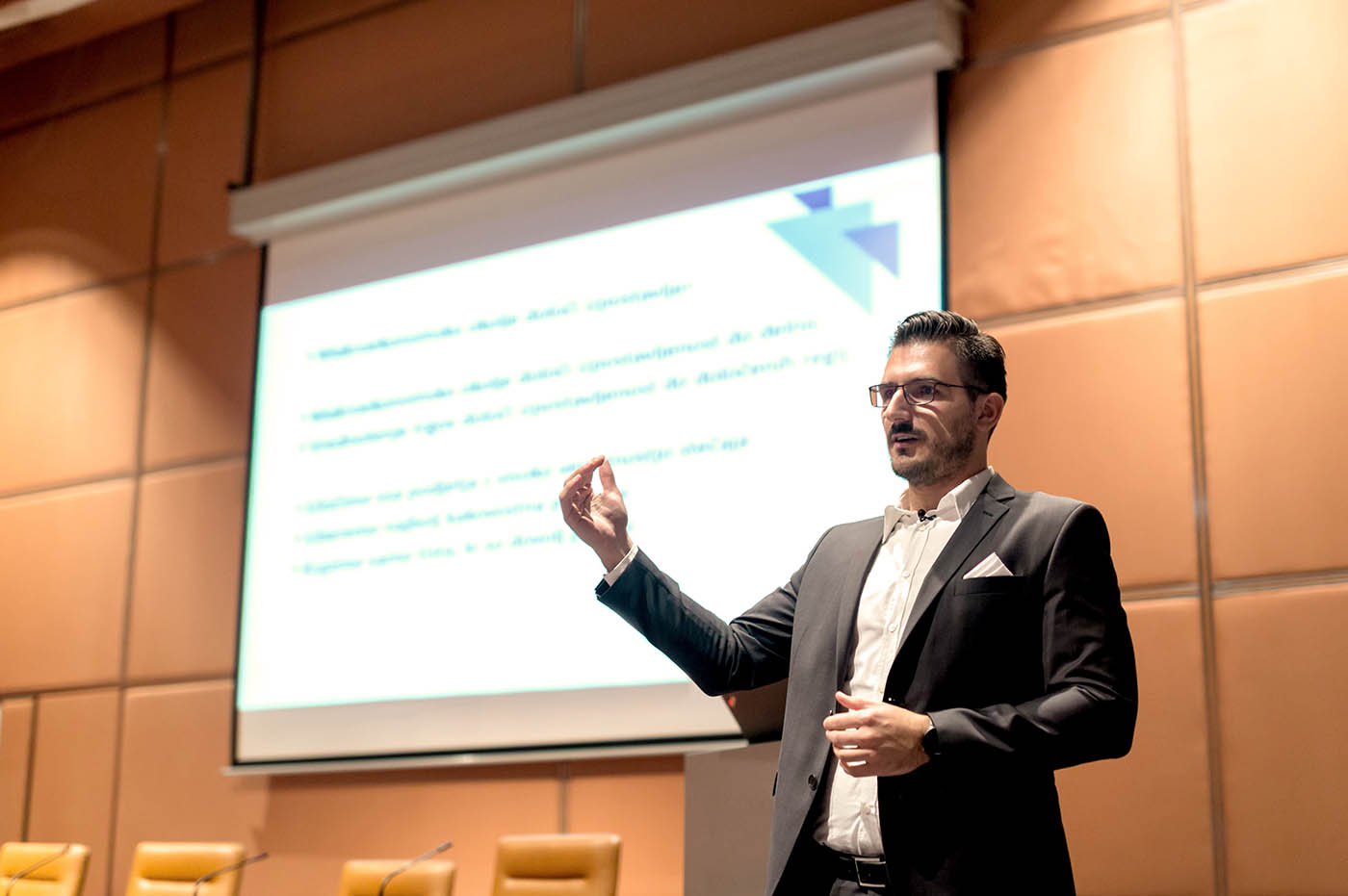 Reduce Total Cost of Ownership With IBM Software
We can help you dramatically speed time to delivery and reduce total cost of ownership of IBM software. The following solutions are validated and certified through IBM's rigorous Software Value Plus industry and capability authorization programs. These partner certifications showcase our expertise with the associated IBM software products, and they include more than two decades of domain knowledge and industry best practices.
Advanced Business-to-Business Commerce
Gain the ability to host multiple, uniquely branded commerce sites on one single code base. Features include:
Multiple catalog support
Unique pricing models
Inventory look-ups
Cross-selling and up-selling
Personalized shopping experiences
A customizable user experience with IBM Coremetrics Web Analytics
Integration with ERP, credit card merchants and trading partners
Contract-based pricing
Order status
Set-aside inventory
Pre-populated pick lists
SEO marketing capabilities
Integrated portal front-end
Integration with master data management PIM solutions
Our IBM commerce technology expertise includes:
Coremetrics
DataPower
Emptoris
Enterprise Marketing Management
Sterling B2B Integration
Sterling Order Management
Tealeaf
Unica Enterprise
WebSphere Application Server
WebSphere Commerce
WebSphere IIB
WebSphere MQ
Healthcare Portal
Make it easy for your patients to access relevant health-related information online, regardless of what back-end system generated the information or where the data resides.
Patient pre-registration
Lab and test results
Prescription refill requests
Referral requests
Bill payment
Secure messaging
Personal health records
Communities of care
Social media integration
Our healthcare portal IBM technology expertise includes:
WebSphere Business Process Management
WebSphere Core
Lotus Social SW and Unified Communications
IBM InfoSphere
Security systems
Rational
Healthcare Provider Analytics Data Model
Our provider data model and analytics solution integrates nationwide healthcare data to deliver insight, measure performance, and improve population health. We can help you:
Integrate health information from across hospitals and other healthcare sites, to improve clinical outcomes.
Reduce waste
Prepare for new methods of delivering care required by health reform
Enhance patient safety
Reduce the overuse of procedures, readmissions, unnecessary ER visits, and hospital-acquired conditions
The data model provides quality reporting on:
AHRQ
Inpatient quality indicators
Stage 1 meaningful use
Service quality and service adjusted quality
Several nursing dashboards to support pain management, labor costing and overtime
New reporting requirements around Accountable Care Organizations and the integration of payer and provider data
IBM technology includes:
Cognos
Data Management
IBM Big Data, PureData
Information Management
InfoSphere
Netezza
Optim
Rational Authorized Security Systems
SPSS and predictive analytics
Information Integration and Master Data Hub
Your success is dependent on unlocking the value of data and turning it into trusted information for decision making. The ability to deliver the right information at the right time and in the right context is crucial. Using IBM InfoSphere, our information integration and master data hub solution:
Helps you unlock the business value of information for competitive advantage, business optimization, and improved business outcomes
Has a defined, scalable framework to aggregate data from disparate sources and provides an overall view of data across multiple domains, in a standardized and normalized format for easy access
Allows for more accurate information retrieval and use
Includes three components of an overall information supply chain: data capture, data integration, and data analysis
Retail Pathways
In an industry with razor-thin margins, being profitable requires retailers to make the most of every resource available. Our Retail Pathways solution, built with IBM Cognos and InfoSphere, gives you the power to:
Implement and measure change throughout the organization by providing a process that highlights past, present, and future performance-to-plan initiatives
Understand where you can achieve greater performance and profitability
Quickly access, analyze, and understand the data that drives your business
Derive critical data, reporting, and analytics
Support budgeting and planning activities
Enable polling and information management
Manage merchandizing and inventory
Pull customer and loyalty analytics and analytical data models
Social Portal
Enable employees, partners, and other constituents to easily communicate, collaborate, and share information with a social portal. Features include:
A content-driven, personalized, and secure portal and social collaboration tool
Education and adoption accelerated through gamification techniques
Social legal auditing and compliance
Security and single sign-on
User profile integration and aggregation
Mobile support
Reusable assets to jump start your portal solution to production to your network within a few months
The ability to quickly connect to team members and knowledge experts
Improved productivity and enhanced innovation
Personalization around roles, context, actions, location and preferences, providing a secure, customer-centric, and positive interaction for improved customer loyalty and satisfaction
Solutions feature:
Communications
IBM Connections/Sametime
Lotus Portal
Lotus Social & Unified Communications
Tivoli Directory Server & Integrator
WebSphere Portal
Worklight
Trans@ction eXpress
Trans@ction eXpress for Investor Services
Trans@ction eXpress for Investor Services leverages IBM FileNet to enable retail and institutional banking and financial servicing operations managers to fulfill customer requests free of the manually driven process challenges they have traditionally faced. Trans@ction eXpress has successfully integrated some of the industry's most popular trading, processing, and record-keeping systems, including SunGard, FISERV, and Summit.
Trans@ction eXpress for P&C Claims
Allow claims managers to implement an adjudication methodology using the structured management of claim-specific content along with associated in-house processes. Trans@ction eXpress uses IBM FileNet to enable the delivery and processing of claims in an online environment customized to the requirements and business rules of each carrier's claims operations.
Utilities Solution Suite
Our Utility Solution Suite is built on IBM ECM products like FileNet and utilizes our award-winning Trans@ction eXpress transaction processing solution framework. The solution suite enables construction services, operations, and governance groups at energy and utility companies to gain significant, measurable benefits through real-time updates to content in all departments, enterprise-wide system integration, highly configurable user-friendly interfaces and custom processing capabilities.
We Have A Lot to Talk About!