Becton Dickinson
Empowering Patient Independence With an Enhanced Commerce Experience
What if a deeper understanding of patients and their care teams could enable better health outcomes and a more impactful commerce experience?

Becton Dickinson (BD) is a global medical technology company that is advancing the world of health by improving medical discovery, diagnostics, and the delivery of care.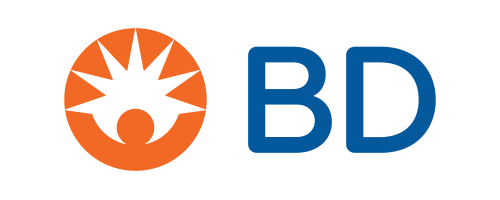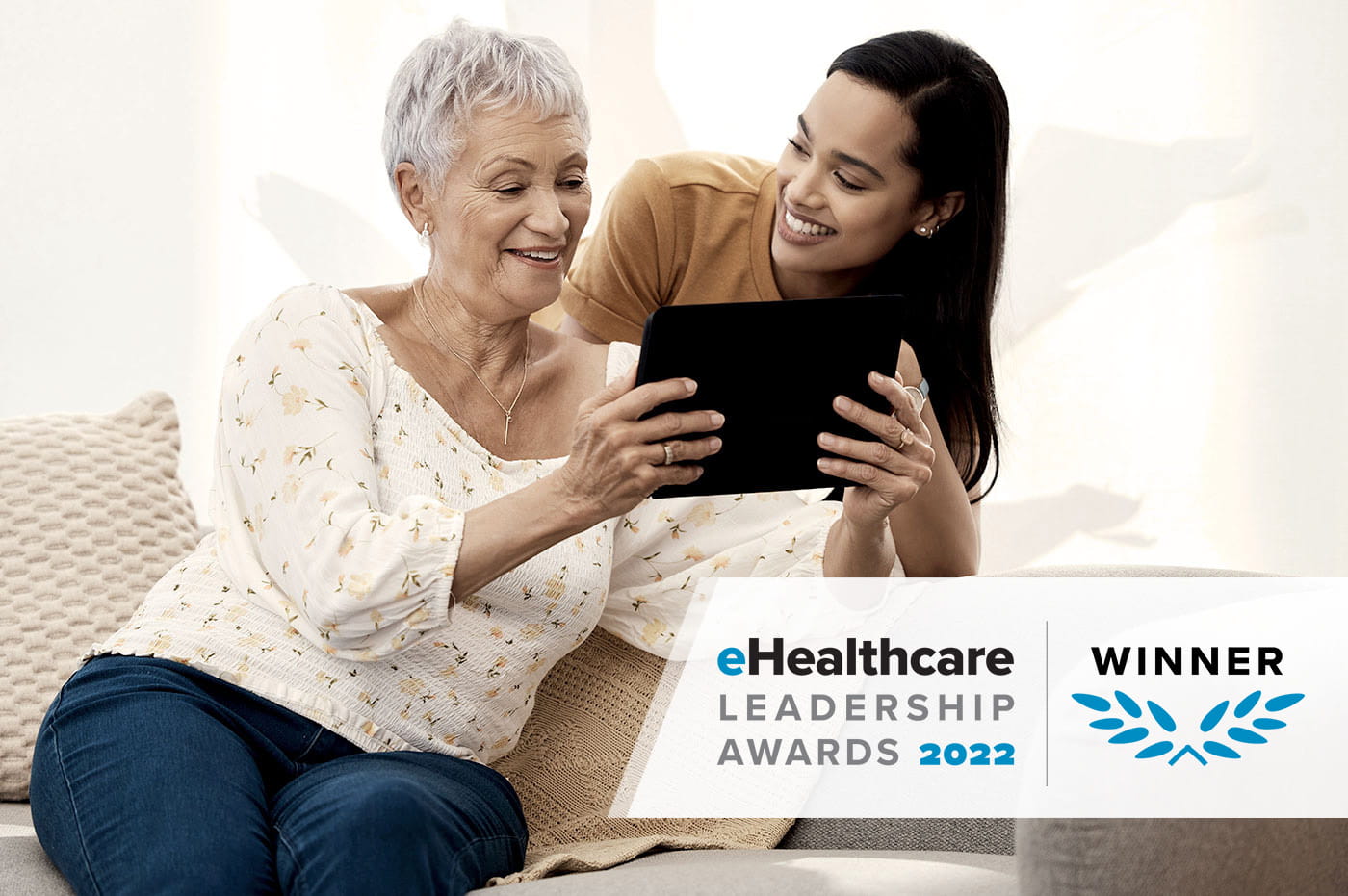 A New Commerce Experience for At-Home Care Support
Urinary incontinence is one of the top reasons older women go into nursing care or long-term care. The PureWick™ System changes lives by helping women to retain their independence and dignity.
BD's Female External Catheter, the PureWick™ System, has long been trusted in the hospital setting for its easy-to-use, non-invasive urine output management for patients. Due to the product's success, BD is offering the system for out-of-hospital use, enabling women to live healthier and more independently in the comfort of their own homes.
BD wanted to extend its online purchasing experience for the PureWick™ System, which was solely supported by a phone number and call center, to include a new commerce experience that educates and enables patients and caregivers to make informed decisions.
The site needed to offer detailed product information, a guided buying journey, educational material, and the ability to order online.

Discovering the Right Experience With Targeted Personas 
We began by conducting one-on-one interviews to examine the emotional, psychological, and environmental factors impacting incontinence-related decisions and when using or recommending the PureWick™ System.
We identified, developed, and authenticated six personas – product users, family caregivers, and clinicians – and worked to better understand the pain points, goals, opportunities, and motivations of each.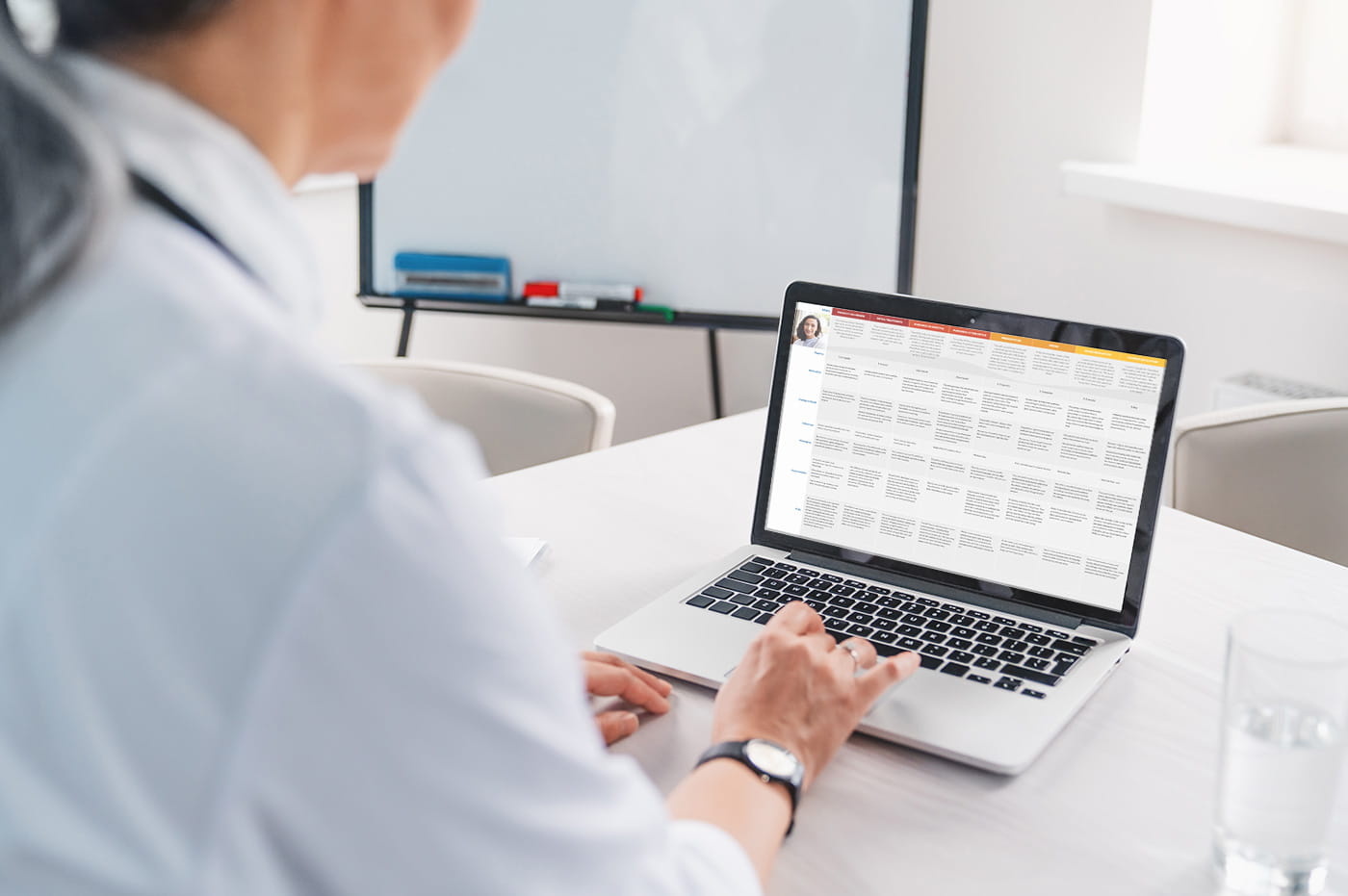 Identifying Actionable Insights With Journey Maps 
Next, we developed six journey maps detailing each persona's unique journey and key moments of influence, from awareness to advocacy. Each map included timeline information, motivations, feelings, needs, influences, messaging, opportunities, and risks.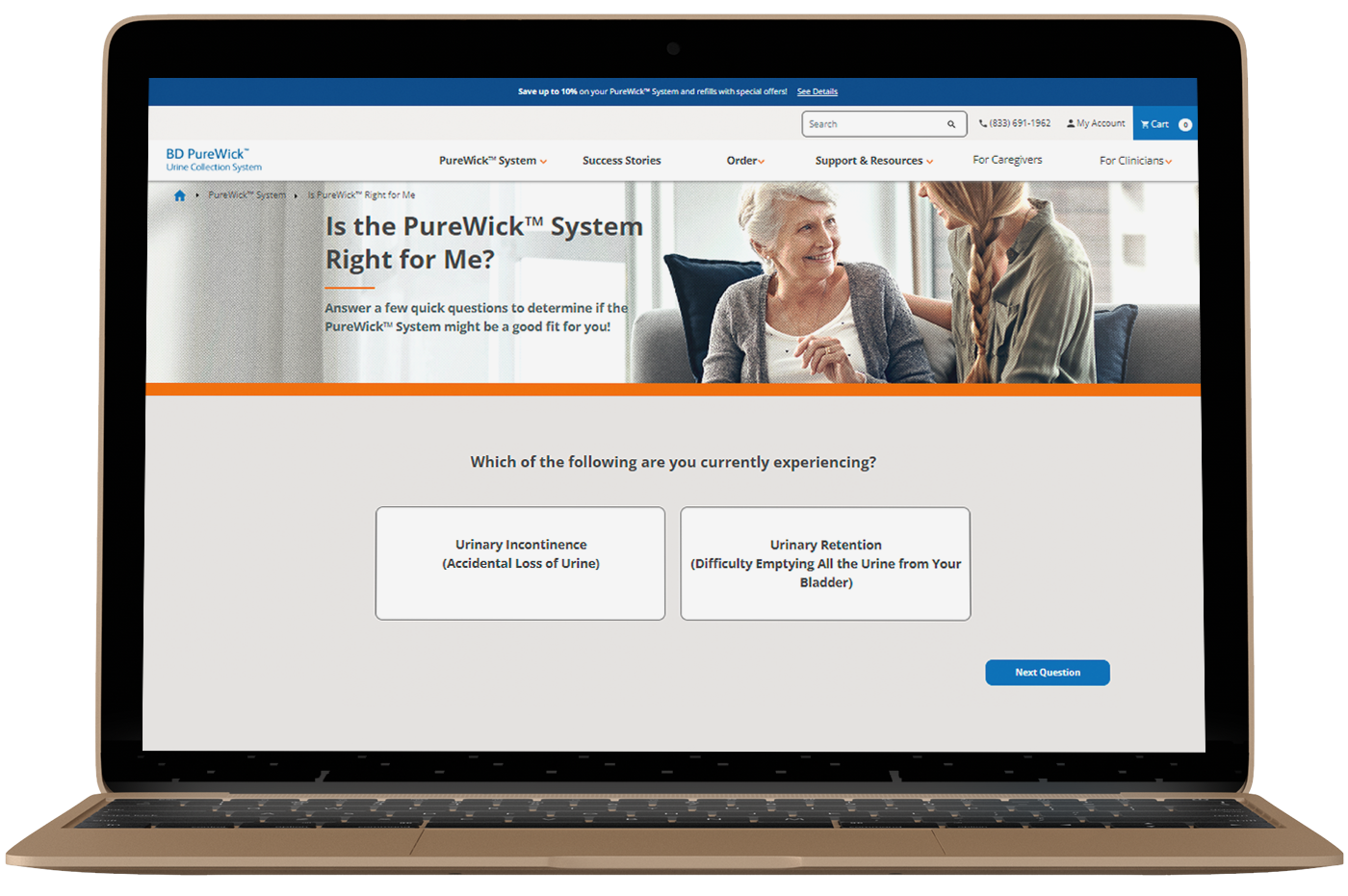 Leading Users With a Guided Selling Approach
We built an informative and intuitive informational and commerce website that features a guided selling approach to help patients and caregivers determine if the product is right for them.
Users are first asked a series of questions. If the PureWick™ System is an appropriate fit based on their answers, the site directs the user toward information about purchasing the product or requesting a deeper, more-personalized conversation.
This approach not only gives customers the answers they need before they decide to make a purchase, but it also helps alleviate stress on the customer service team.
Optimizing the Site Design  
Regardless of product or industry, customers want a transparent purchasing experience that gives them a clear understanding of their order. We made the checkout process intuitive and concise and ensured that all on-page elements were optimized for an older demographic.
We executed commerce best practices in the creation of the product description page and throughout the checkout process in a variety of ways, including:
Providing a detailed FAQ
Highlighting testimonials to show what other buyers are saying about the product and the ways it has helped them
Up- and cross-selling at a crucial point in the buying journey
Ensuring the order summary follows users throughout the checkout journey so there are never any questions about items in the cart, shipping costs, etc.
Through detailed persona work and targeted journey maps, we gained valuable insights into our customers' needs and preferences, allowing us to create an intuitive site that meets our customers where they are. Ultimately, we were able to transform the customer experience and provide a solution that enabled a seamless, convenient purchasing experience.  Global Director, DTC Strategy
Results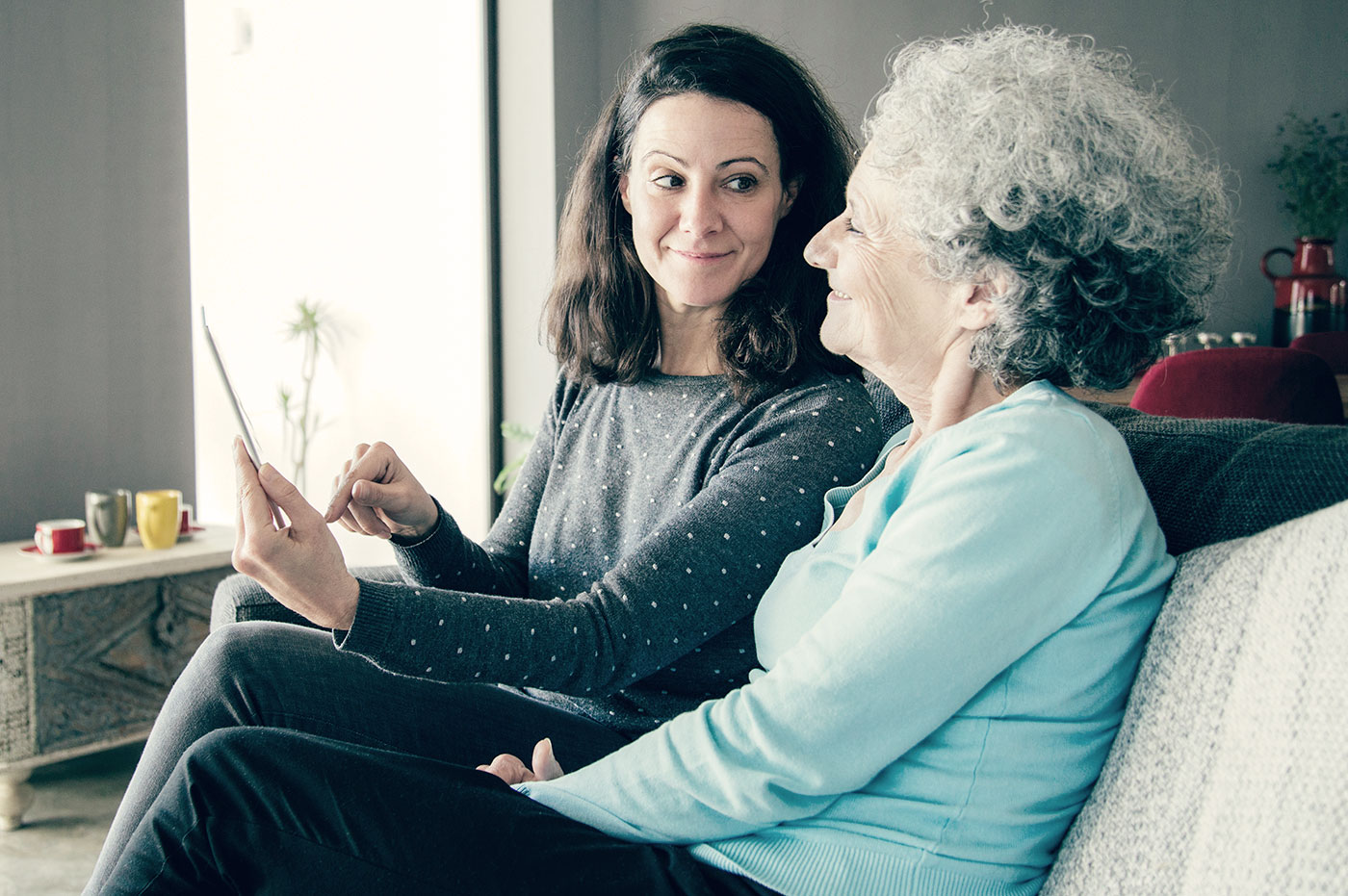 Designing the Right Experience for the Right Audience
The personas we developed identified the needs, motivations, and emotional states of various types of users. Journey maps showed us where in the user's process we could include these values. Finally, our guided selling approach and content design enabled us to use these insights to implement a best-practice purchasing experience that's in alignment with what these specific consumers are seeking.
The optimized buying journey provides an outstanding customer experience that clearly and seamlessly guides end users, caregivers, and physicians to the information they need to make an informed purchasing decision.
Our deep commerce and healthcare expertise brought a unique blend of empathy, understanding, and commitment to Becton Dickinson's customers and allowed the client to achieve revenue and conversion rates beyond initial projections.
Related Content
Ready to Begin Your Story?