Partners in Health
Nonprofit Delivers Healthcare and Hope to Marginalized Patients Using Cloud Services
With a mission to "bring the benefits of modern medical science to those most in need of them and to serve as an antidote to despair," PIH is active in some of the most remote areas on earth.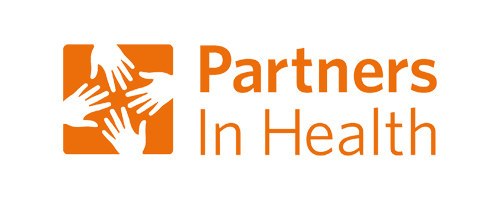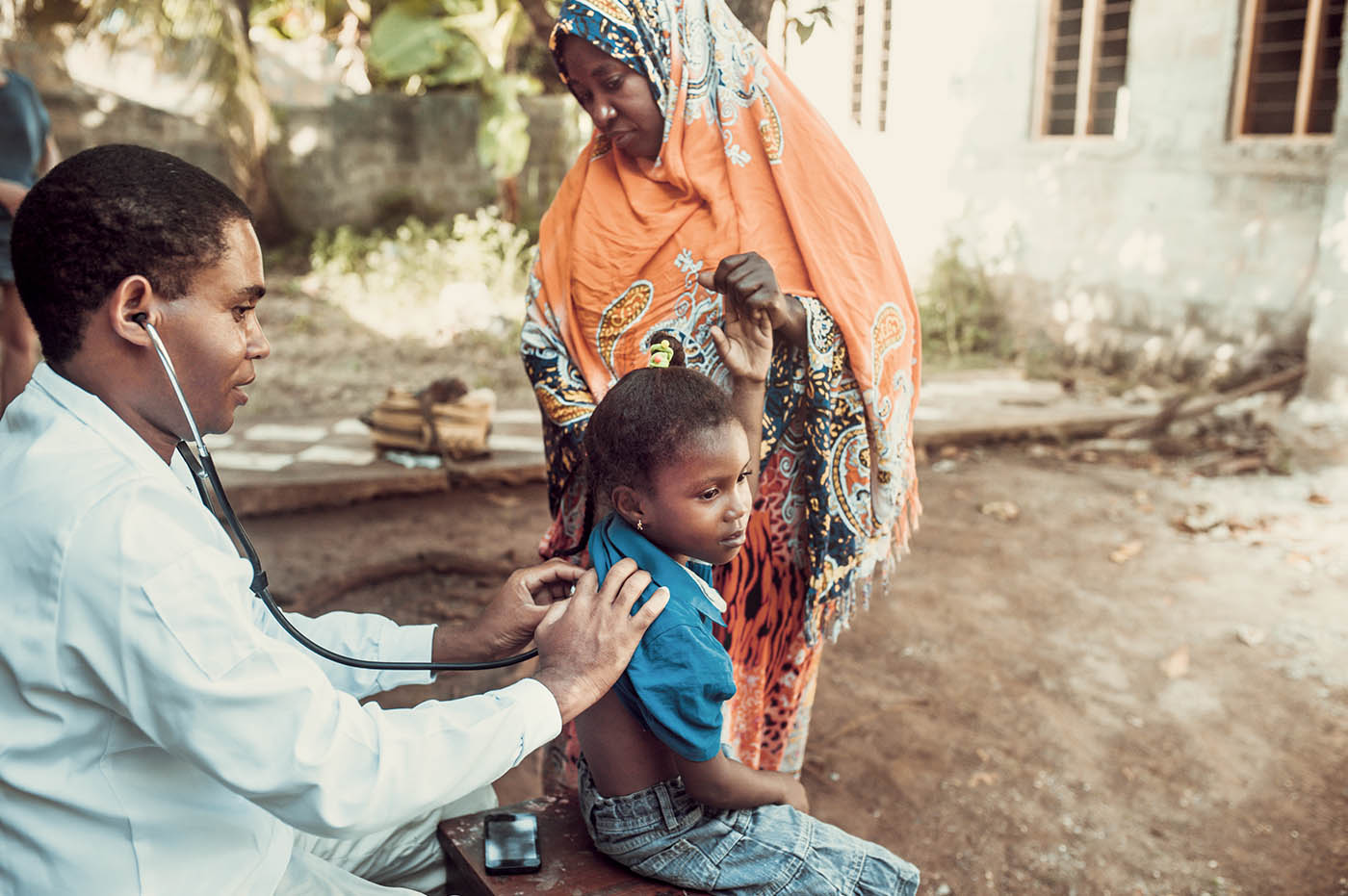 A Matter of Life and Death
Partners In Health (PIH), which provides healthcare services to underserved regions around the world, wanted to allocate more of its scarce resources to enacting its mission and enable reliable worldwide communication and collaboration. PIH replaced its incompatible email systems with cost-effective Microsoft Office 365 and Azure cloud services. Today, virtual teams—working from jungles in Africa to the mountains of Mexico to remote villages in Russia—are building partnerships that give hope to those in need.
"The mission and values of Partners In Health firmly align with Perficient's aim to be responsible, active corporate citizens in our larger community," said Jeffrey Davis, Perficient's chief executive officer and president. "We are honored to support Partners In Health's mission as it works to attend to the needs of underserved populations and improve the quality of health for all."
Because PIH never had an IT budget that allowed for standardized communication and collaboration technologies, most employees used their personal email accounts to interact with colleagues. The plethora of incompatible email services made it impossible to communicate seamlessly across the organization or to send out important emails to mobilize everyone in response to the latest health crisis. Also, PIH did not have an accurate global access list or a clear understanding of employee identities across the organization.
"We partner with various governmental health organizations and ask them to identify the poorest, most marginalized communities in their country, and that's where we start," says Dave Mayo, Chief Information Officer. "So you can imagine the IT challenges we've encountered: issues with power, Internet connectivity, and the lack of local IT resources. Yet our healthcare providers were delivering effective services with essentially no technical support. Really smart people out in the field were creating what they needed to get the job done. Before leaving on assignment, they'd buy routers and switches and laptops and take them into the jungle."
Disjointed communications and no collaboration tools hit at the heart of the nonprofit's aim to build capacity for sustainable, community-based healthcare services through partnerships with local resources—and to share lessons learned around the world. It was a problem that resonated with Clinical Program Officer, Shin Daimyo.
"For PIH, reliable communications can truly mean the difference between life and death," says Shin. "Haiti has fewer than 10 psychiatrists for the entire country of 10 million people, and we are working hard to train local resources to try to build capacity. So when a clinician in Haiti has a patient who is psychotic and suicidal, we really need instant, dependable communications to support that clinician and all our resources in the field."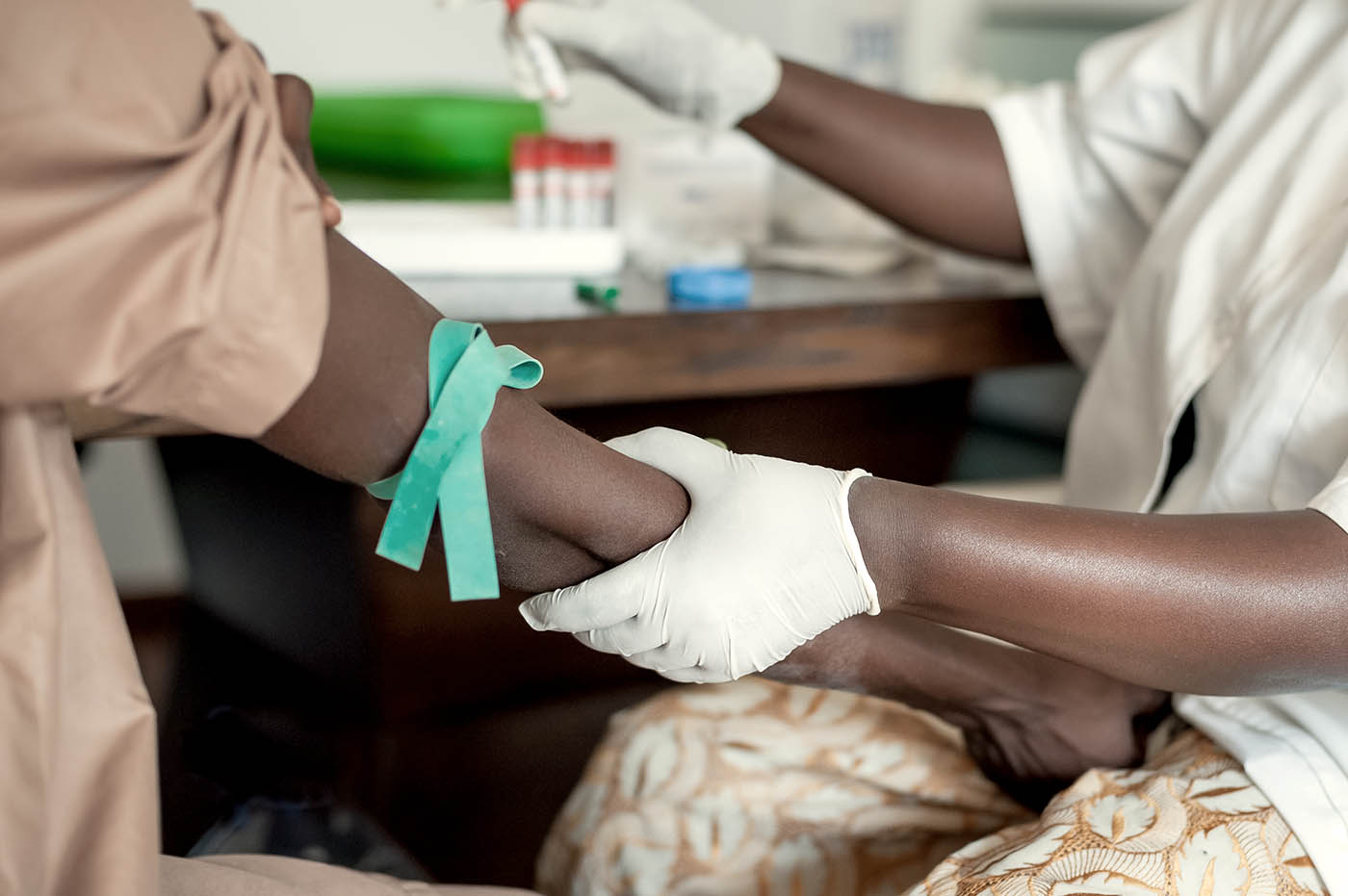 Global Collaboration Inefficiencies
A similar problem existed with a proliferation of document sharing strategies. Employees stored documents using less-than-secure, third-party online services or on their laptops. In Boston, PIH stored 5 terabytes of useful information in a file share, but only a small subset of the organization could access it. This affected Annie Michaelis' work. As the Monitoring, Evaluation, and Quality (MEQ) Improvement Director at PIH, she needs to collaborate with teams around the world to collect data.
"We work with hundreds of people in Haiti, Rwanda, Lesotho, and Malawi where we provide primary, secondary, and tertiary care," Michaelis says. "We're sharing data all the time to benchmark how we are doing in the field. It is important to get this right so we can publicize our success to funders and learn from our mistakes. Without a consistent platform to share documents and data, we ended up duplicating efforts and wasting time."
Every Dollar for IT Means a Dollar Less for Field Services
When Mayo and his small team of six IT colleagues at PIH began the daunting task of modernizing the organization's communication and collaboration platform, it was with a sense of responsibility for the organization's mission. "When I was hired, my chief operating officer said, 'Dave, every dollar allocated to IT is money that's not getting to the field so we can help people.' We had to make sure that our IT investments would deliver long-term value for the clinicians and caregivers in the field. We needed to standardize on an email and collaboration platform that was affordable and easily deployable, even in places like the mountains of Peru. And we wanted to reduce infrastructure. For these reasons, we looked to cloud technologies, but they had to be highly secure. I realized that we needed to partner with an organization like Microsoft and start from the beginning."
PIH decided to adopt Microsoft Office 365 cloud-based services for global communication and collaboration, including online document storage. It also adopted an identity management solution hosted in Microsoft Azure, an environment for creating and running applications in Microsoft datacenters.
"We received a US $10 million software donation from Microsoft," says Mayo. "The other huge benefit was that Microsoft suggested three SIs [Systems Integrators] to help us with the implementation, and we discovered Perficient."
Perficient, a member of the Microsoft Partner Network, determined its first priority was to help PIH establish a global email service based on Microsoft Exchange Online.
"Today, we have a global email service that's made all the difference to how we communicate," says Mayo. "When the Ebola outbreak called us to Africa, for the first time in our history, Partners In Health could send an all-hands email to mobilize people to start saving lives. That's due to Office 365."
Perficient also architected the cloud identity management solution built in Azure.
"We used the Azure environment for as many components of the identity management solution as we could," says Kent Larson, Client Services Director at Perficient. "This gave Partners In Health a cost-effective, cloud-based infrastructure as-a-service solution and answered the organization's wish to get out of the server business. With the Azure-based cloud identity solution, remote technical leads at PIH can manage end users in their own countries. And the global span of Microsoft data centers means that PIH will always be able to access a current list of its employees, including where they are working and what applications they need. PIH could never do that before."
Adds Mayo, "With our cloud-based solutions and help from Perficient and Microsoft, we avoided approximately $250,000 in capital costs. Every dollar that we saved with Office 365 and Azure is a dollar that we can send to the field."
Because we can back up data to OneDrive for Business, we no longer worry about losing valuable information. We just borrow someone else's device and keep working. Annie Michaelis , Monitoring, Evaluation, and Quality Improvement Director, Partners In Health
Results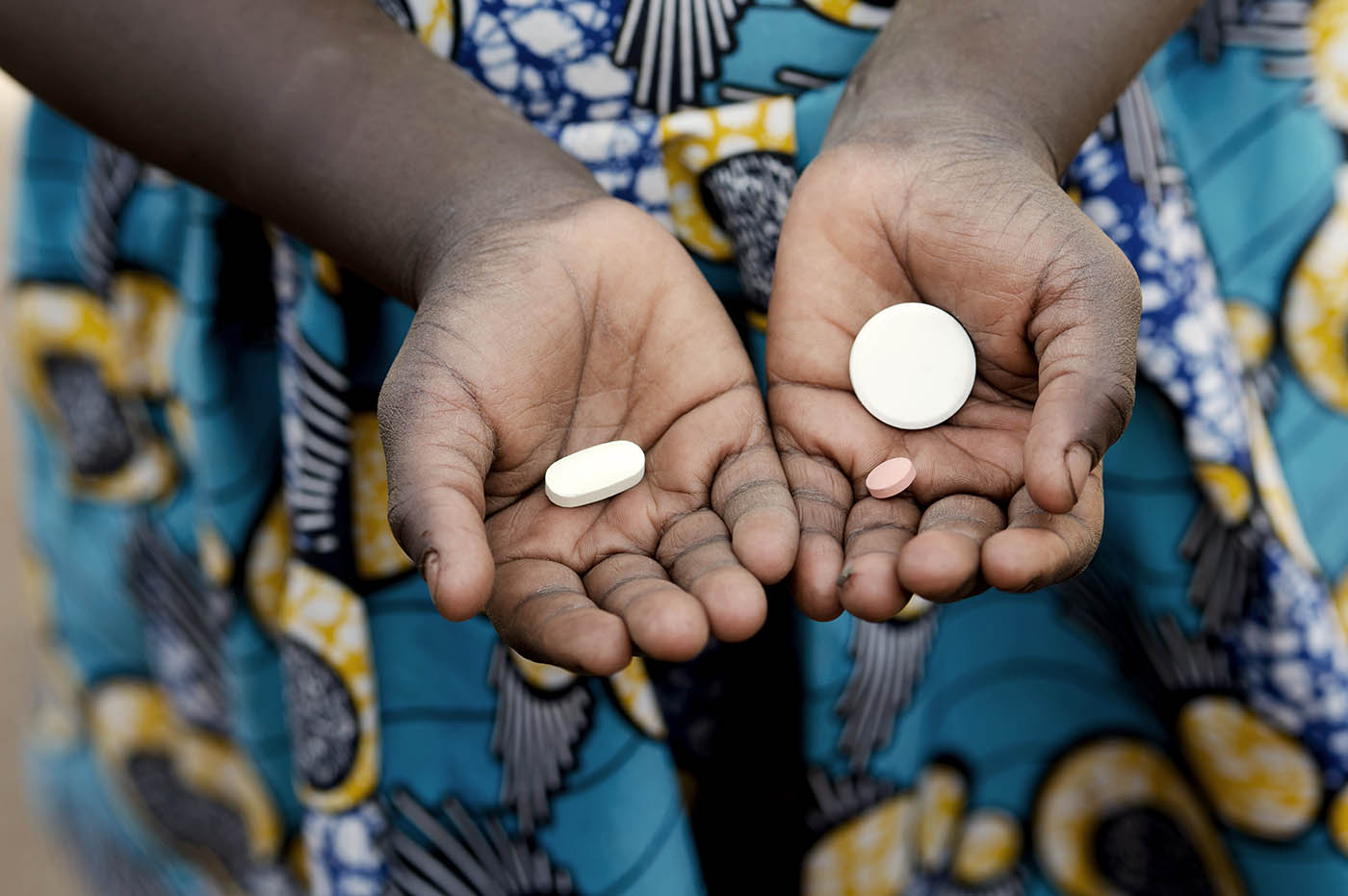 Introducing Office 365 to Remote Regions
Change management was the next big hurdle for PIH and Perficient. "I talked to a dozen IT staffers in three different countries, and they all said, 'I use Gmail, Dave,'" says Mayo. "Perficient was brilliant at helping us introduce Office 365 to thousands of employees who had never heard of it."
PIH and Perficient won over global community leaders by positioning Office 365 as more than an email solution, explaining that they can use Skype for Business Online for instant messaging and presence; Microsoft SharePoint Online for document management, workflow solutions, and team sites; and OneDrive for Business document cloud storage for anytime, anywhere access.
MORE SECURE, EFFICIENT DATA SHARING
Today, Michaelis and her MEQ teams work more efficiently because everyone is using the same highly accessible cloud-based document storage system. Having a central archive for individual patient data is just as important to her team in Boston as it is to her colleagues in other countries. "Whether we are monitoring an HIV patient in Haiti or an oncology patient in Rwanda, making sure that the care-delivery metrics are accurately collected, aggregated, and shared is hugely important for building our programs, assessing our progress, and promoting our work with funders," says Michaelis. "With everyone using OneDrive for Business, we can be sure to get the right numbers to the right people at the right time."
And with Office 365 and Azure, PIH staffers don't worry about data security. Citing the capability for email encryption as a key security requirement that's critical for the organization, Mayo says the security and compliance features of Office 365 were a major reason for choosing it. Those features, and the steps that Microsoft takes to safeguard its data centers, also reassure PIH partners. "The Ministry of Health organizations that we partner with want to know that the data they share with us is in good hands," says Michaelis. "With Office 365 and Azure, we can give them that assurance."
ANYTIME, ANYWHERE PRODUCTIVITY
PIH employees work in remote, challenging locations, which makes the reality of anytime, anywhere access to data on any device especially meaningful. Whether staffers are bundled into a jeep with four other people travelling on the back roads of Mexico from clinic to clinic, or waiting at an airport in Kigali, Rwanda, they can pull out their smartphones or laptops and catch up on email and review documents.
"It's great that by using Microsoft cloud services, we all now have access to the same data across the different devices that we use in the field," says Michaelis.
BUILDING CAPACITY IN THE FIELD
Daimyo and his colleagues use team sites that are based on SharePoint Online to facilitate their work creating tools, protocols, and care pathways for integrated, community based mental healthcare systems in low resource settings. Their goal is to establish standard clinical protocols that are adapted to the local context. Therefore, a common collaboration platform that facilitates idea exchange and feedback from the field is invaluable. Moreover, when staffers build service capacity locally, such as in Rwanda, they will be able to share that experience with their colleagues in Russia, for example.
"We're using the capabilities in Office 365 to help us better facilitate the cross learning that speaks to the essence of what we do at PIH," says Daimyo. "When we share ideas and successes across our sites, it underlies the concept that, despite all the cultural differences that we see, there's such a thing as universal human needs. And caring, compassionate healthcare is one of those needs."
When our colleagues in the field can use modern communication and collaboration technology to learn from each other and treat their citizens more effectively—that's a wonderful legacy. Shin Daimyo, Clinical Program Officer, Partners in Health
Related Success Stories
Ready to Begin Your Story?