Prominent Health System
Repositioning A Recognized Healthcare Leader
What if we could help change the public perception of a major healthcare organization and reinvent its digital customer experience?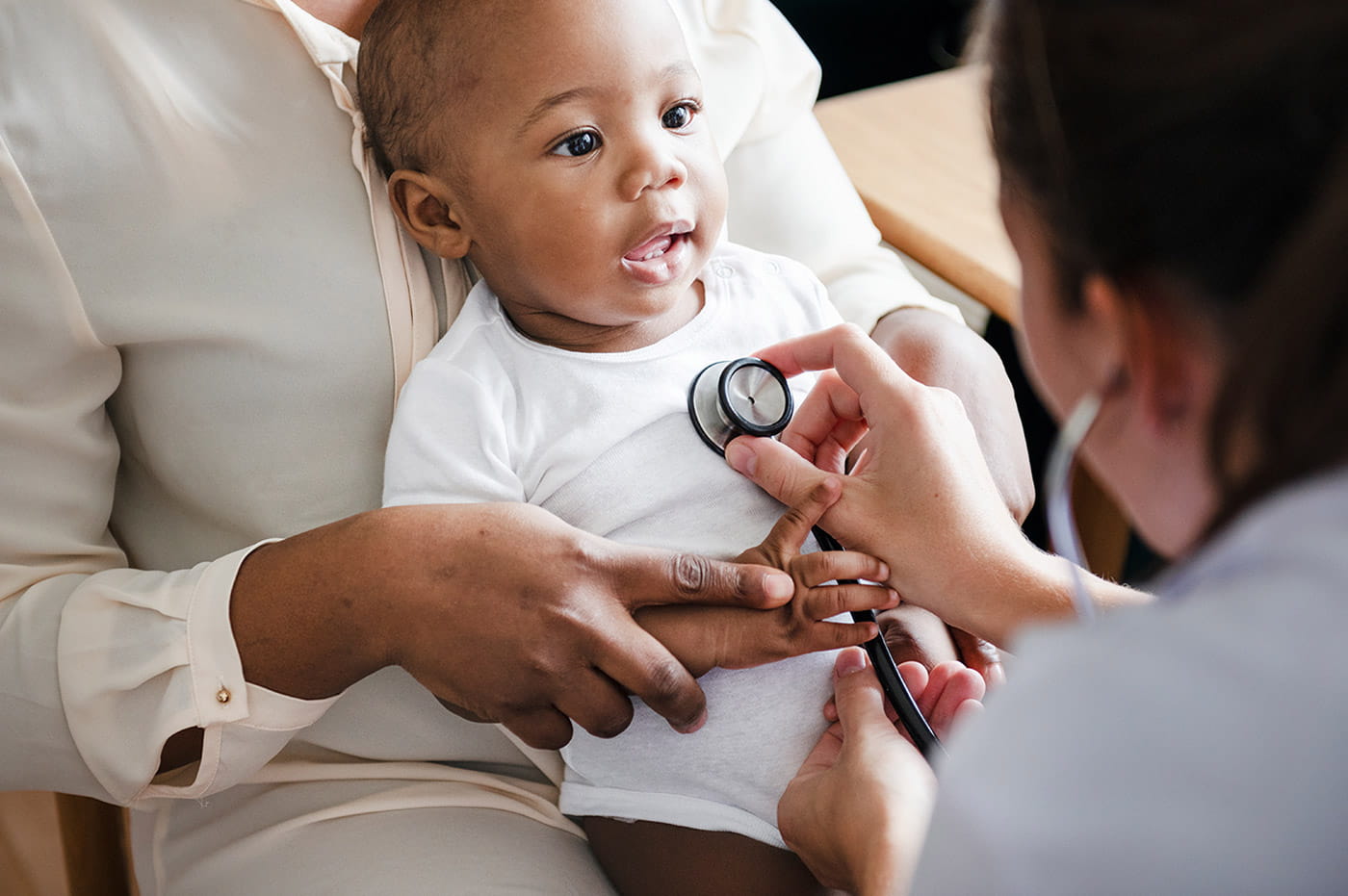 Reaching Patients Through a Transformed Digital Experience
As healthcare consumers become more savvy, they're researching with digital resources before selecting a care provider. They want to be more informed before they set up an appointment or step through the door. They are searching the web, on both phones and desktops, and leveraging social media more than ever before.

To better reach current and future patients with services, healthcare organizations need to improve brand awareness, increase engagement, and transform their digital experience.
Starting with Strategy
Our approach to this organization's digital transformation was very strategic; we viewed each solution holistically and began with the highest-impact areas. We began with a CX IQsm engagement, which allowed us to evaluate the organization's current state – across customer insight, strategy, design process, enabling technology, operations, measurement, and culture. These findings helped us develop a vision for the client that would define its two-year roadmap.

First steps included:
Implementing foundational tools:
Web and mobile platforms to set the stage for great CX
Analytics to measure it
Establishing the brand:
To inform every experience, with any audience, on any device
We then implemented prioritized sections in stages following the roadmap, with guidance from the organization's leadership. We established internal processes and procedures and built internal capabilities, moving the organization from waterfall development to agile development and putting in place the governance and tools needed to enable the client's internal team to deliver on future initiatives.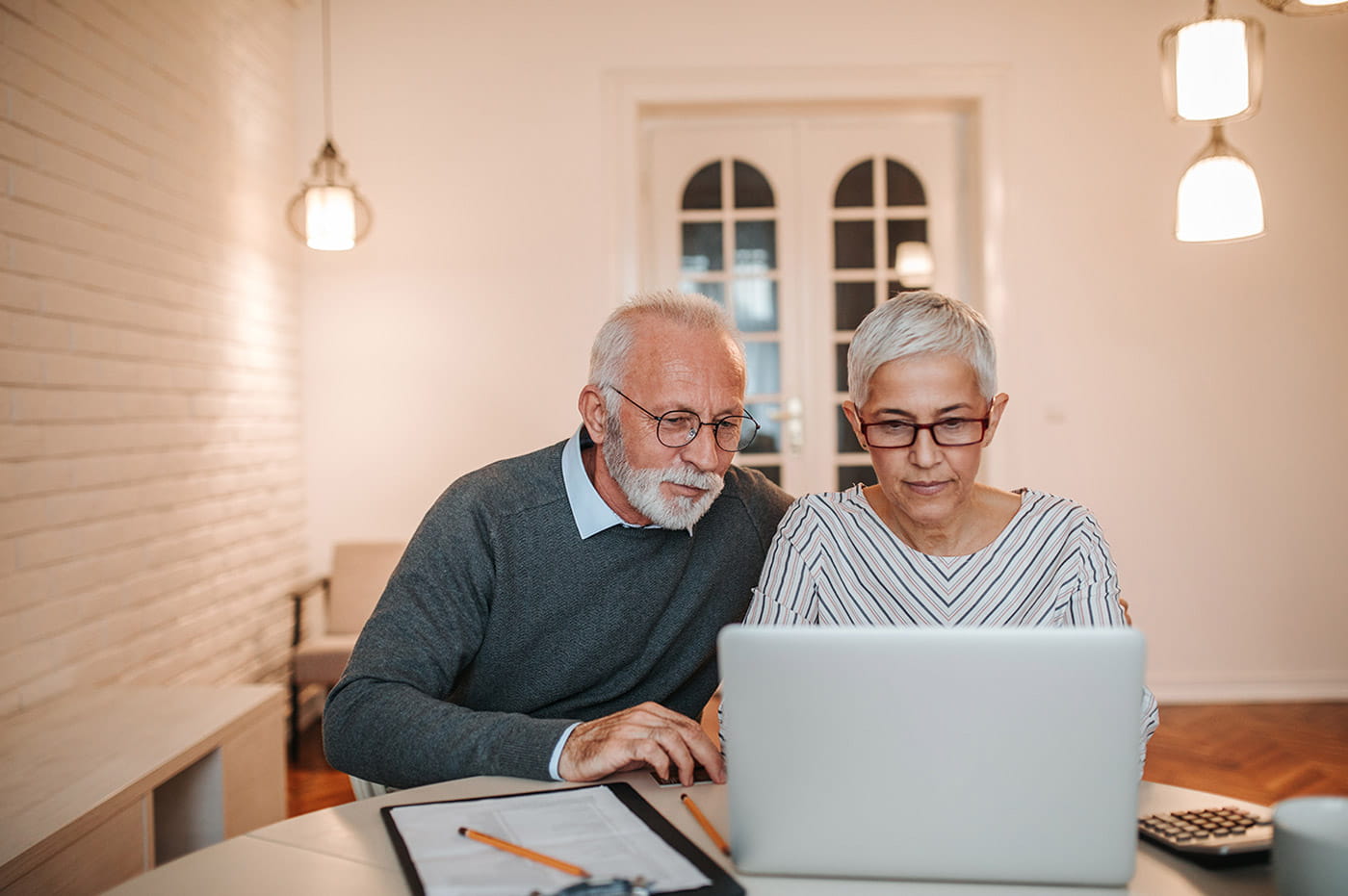 Promoting the Brand Promise and Principles
Rebrand
Consumers today have more choices when it comes to their health. And they often make choices based on proximity versus expertise, so a strong brand can help a healthcare organization differentiate itself from the competition, keep it top of mind, and help attract and engage patients.

Before moving forward with any deliverables, we worked with the client to refresh its brand. Getting the look, feel, and message right was a critical first step, as it would inform the creation of every new experience.

We led the organization through a rebrand, focused on upholding its existing brand tenets. Using its original brand guides as a base, we performed research and inspiration sessions to determine how to represent each tenet throughout the brand. We created mood boards and visual expressions to support those tenets, which led to the creation of a user interface (UI) kit – an online site with brand fonts, colors, components, and styles.
Website Redesign
Using the creative elements from the UI kit, we redesigned the organization's website with an updated look and bolder branding.

The site tells a story of "discovery to healthcare" and how having access to leading academics and research benefits patients and the community. The new site also meets accessibility standards and establishes baseline measurement tools that will be used to track, evaluate, and continually improve the consumer experience.

Using the core design as a beginning point, we designed web homes for various clinical areas. Each area has its own look and feel, with messaging aligned with that specific audience, but still feels united with the brand. We created style guides and component usage resources to ensure that the organization's internal staff can continue to build these sections independently.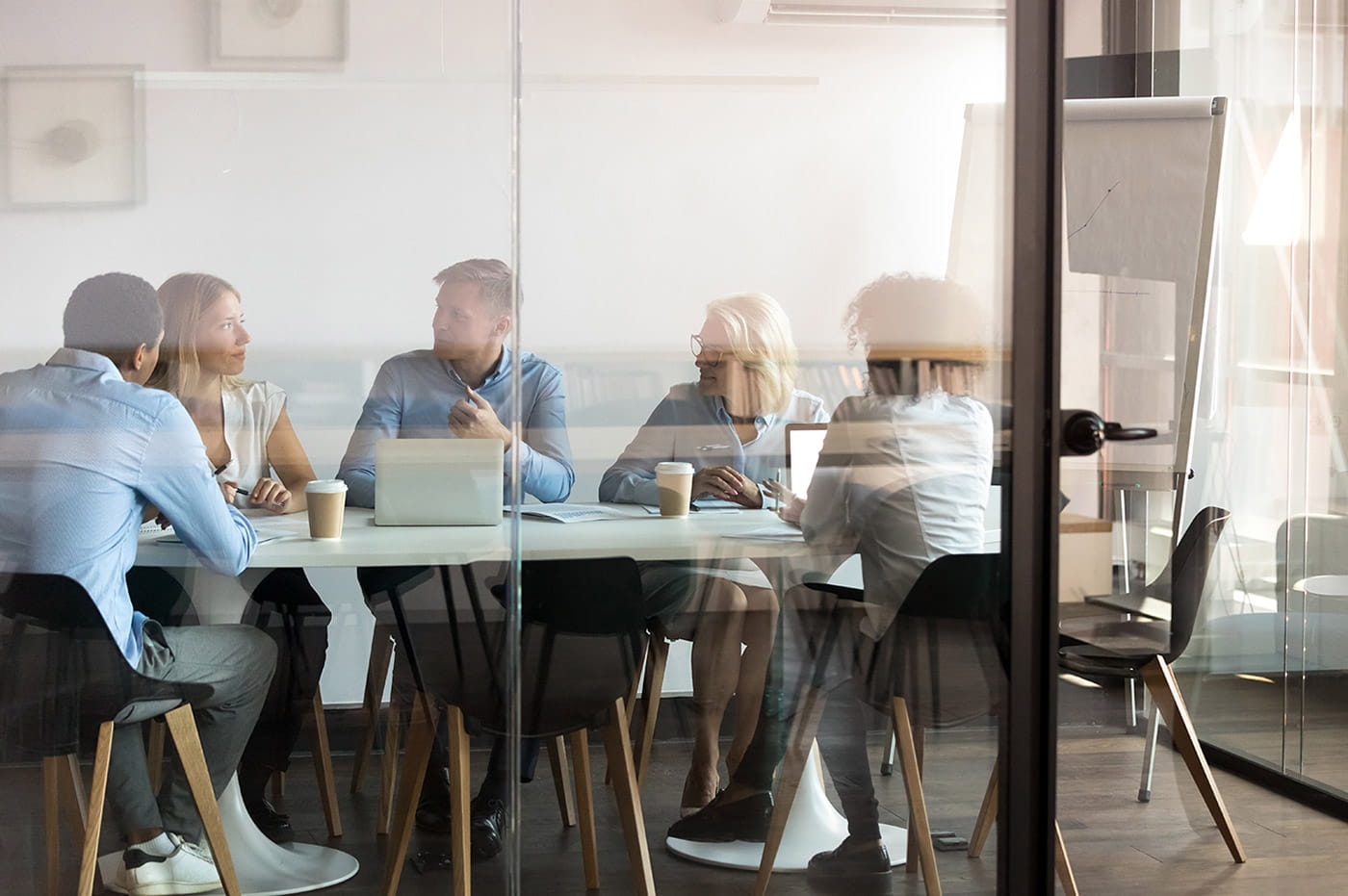 Social Messaging
Our client is an integral part of its regional community, and we revamped its blog and social channels to tell that story. We also coached content authors on how to develop content that is less clinical and more engaging.
The client's social networks now provide audience-focused content about how the organization contributes to, and makes a positive impact on the community.
We also established monthly and quarterly reports for the internal staff to help them identify social content that is resonating with its audience.
Setting the Technology Stage
Website Replatform
Patients have come to expect the same seamless digital interactions from their healthcare providers that they have with the consumer brands they experience each day.
The organization's existing platform was outdated and did not allow for efficient content publication. The client wanted to create a modern digital experience for its customers and lay a solid technology foundation for future innovation. We led the organization through the website platform selection process to help it select the best tool for its needs.
The client selected Adobe Experience Manager (AEM) as its content management system (CMS). As part of the replatform, we:
Migrated more than 11,000 pages of the organization's website
Standardized features across platforms and devices for more efficient release management
Introduced analytics and integration with the organization's clinical system, Epic
With the move to AEM, the client's velocity for producing content has increased. Its authoring team can also easily put together content for future pages.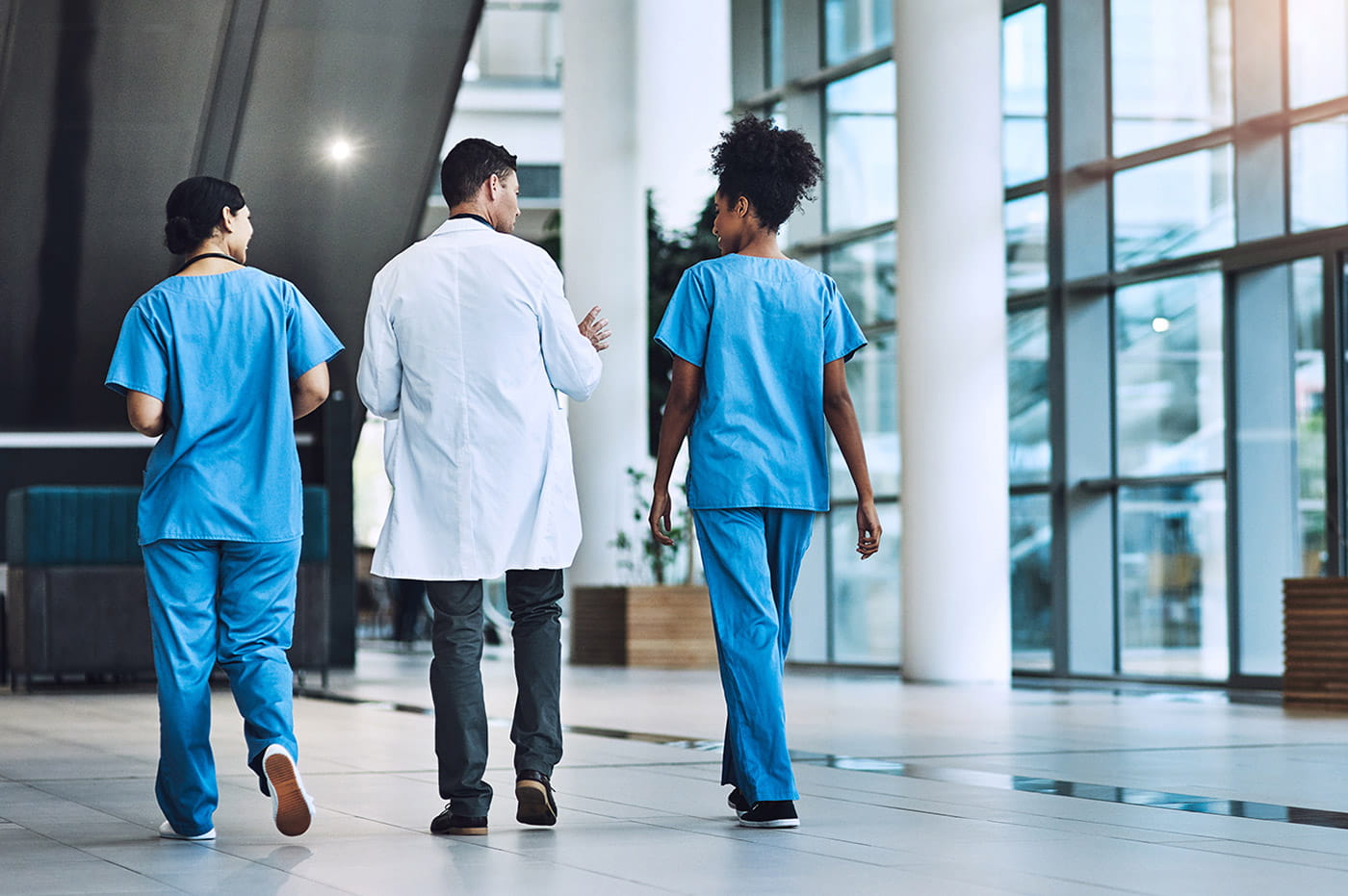 Mobile App Updates
The health system did not have a mobile strategy nor mobile apps that delivered a connected patient experience. The existing experience lacked convenient access to key data, such as details on doctors and personal medical information.
We launched iOS and Android mobile apps for the organization, which included implementing a platform for integrating current and future medical services ranging from patient records to appointment scheduling to personal symptom checking.
The new mobile app helps connect more patients to their health information, and the updated platform enables future execution of industry-leading and robust consumer engagement features.
The updated app experience was widely received, and within a year of release, the number of mobile app downloads increased by 10x. The mobile app store star rating also increased from 3 stars to 4.8 stars.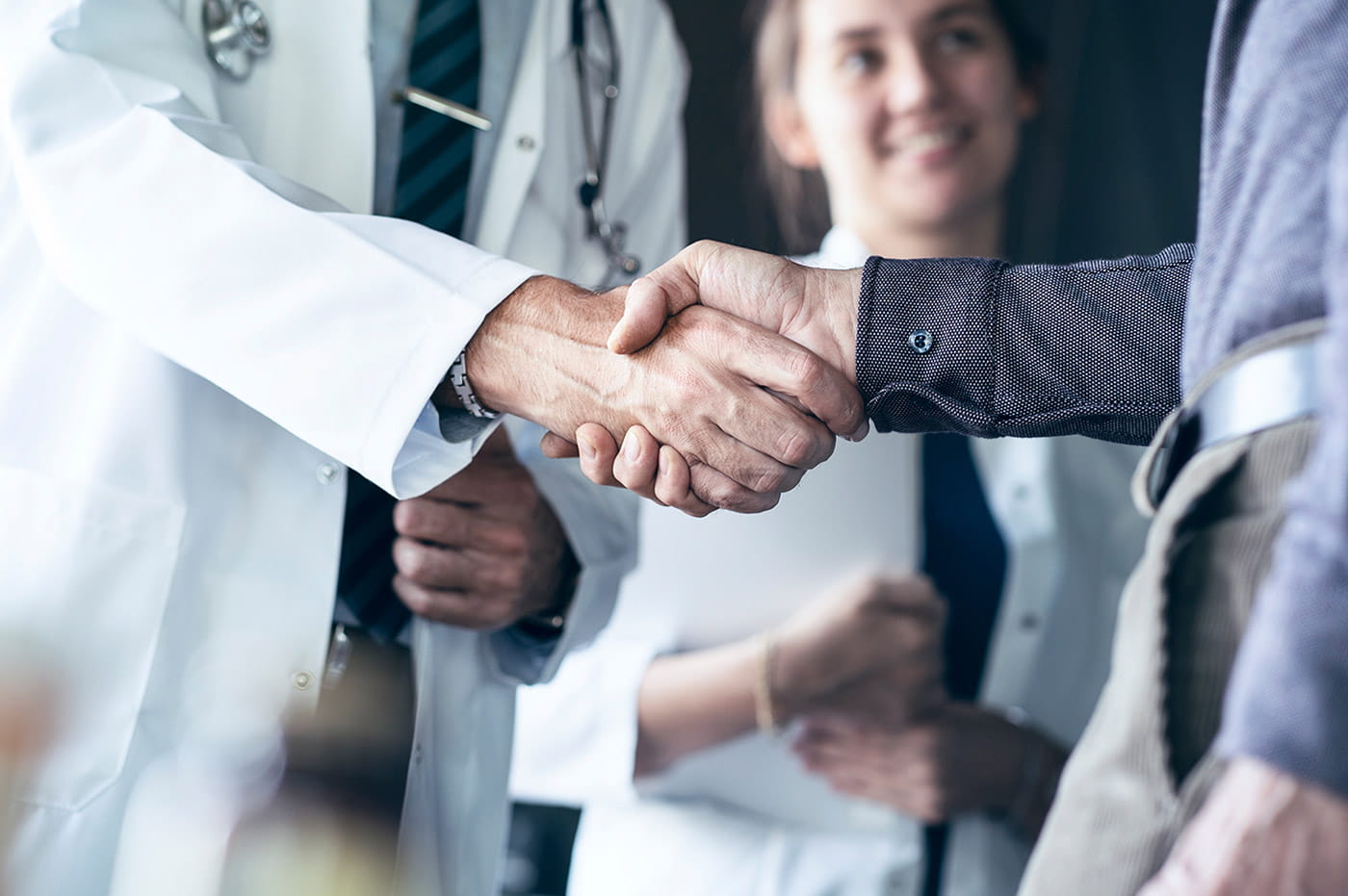 Driving Website Traffic and Conversions
Paid Search
With the growing number of people turning to the internet to search for health-related subjects in advance of seeking care, healthcare organizations need a digital marketing strategy focused on driving traffic, educating and engaging users, and growing the patient base.

The client already had a sizeable paid search budget to work with, but it wasn't seeing a comparable number of calls through its call center and, therefore, couldn't be sure it was spending PPC budgets efficiently.

Our approach to paid search for this organization was to first focus on quality traffic over quantity. We helped define and find the highest-quality traffic to display ads to based on the highest likelihood for conversion. This included:

Targeting users based on location within the organization's region
Prioritizing clinical areas that mattered to the business and spending budgets accordingly
Continuously learning from and optimizing for keywords that lead to the most online conversions
In the first month of our engagement, we were able to increase conversion rate by 50% and lower cost per lead by 40%.

A year and a half into our engagement, we've helped achieve 2x paid search leads, with a 68% reduction in the cost per lead. Paid search conversion rate has increased 175%.
Conversion Rate Optimization (CRO)
Before migration, the organization's website offered limited conversion opportunities. It also had limited tracking and reporting of the website's influence on call center conversions.
The website redesign provided a nearly blank slate for new and optimized pages. Increasing the amount and accessibility of conversion opportunities was a major priority for every page of the new site. Qualitative and quantitative data from the old site allowed us to better understand existing users and ensure new pages would improve UX and positively impact the business.
From the start of the migration for analytics, it was our goal to ensure the site was tagged properly to track the most valuable clicks. We assisted in defining what those interactions are and implemented a site-tagging structure accordingly. We prioritized interactions that signified connecting with the health system (via phone, contact form, or scheduling a callback) and becoming a lead.
The conversion-optimized and properly tracked site saw exponential increases at the start of the migration. Users can now connect with the organization via the website, and the organization can properly track and connect those online business metrics to offline data like call center volumes.
The initial redesign of the website saw improvements in conversion activity, and there has been consistent growth with continuous deployments and optimizations. The client continues to see increased conversion volume with an 11% jump in conversion rate for users in its state within a 10-month period.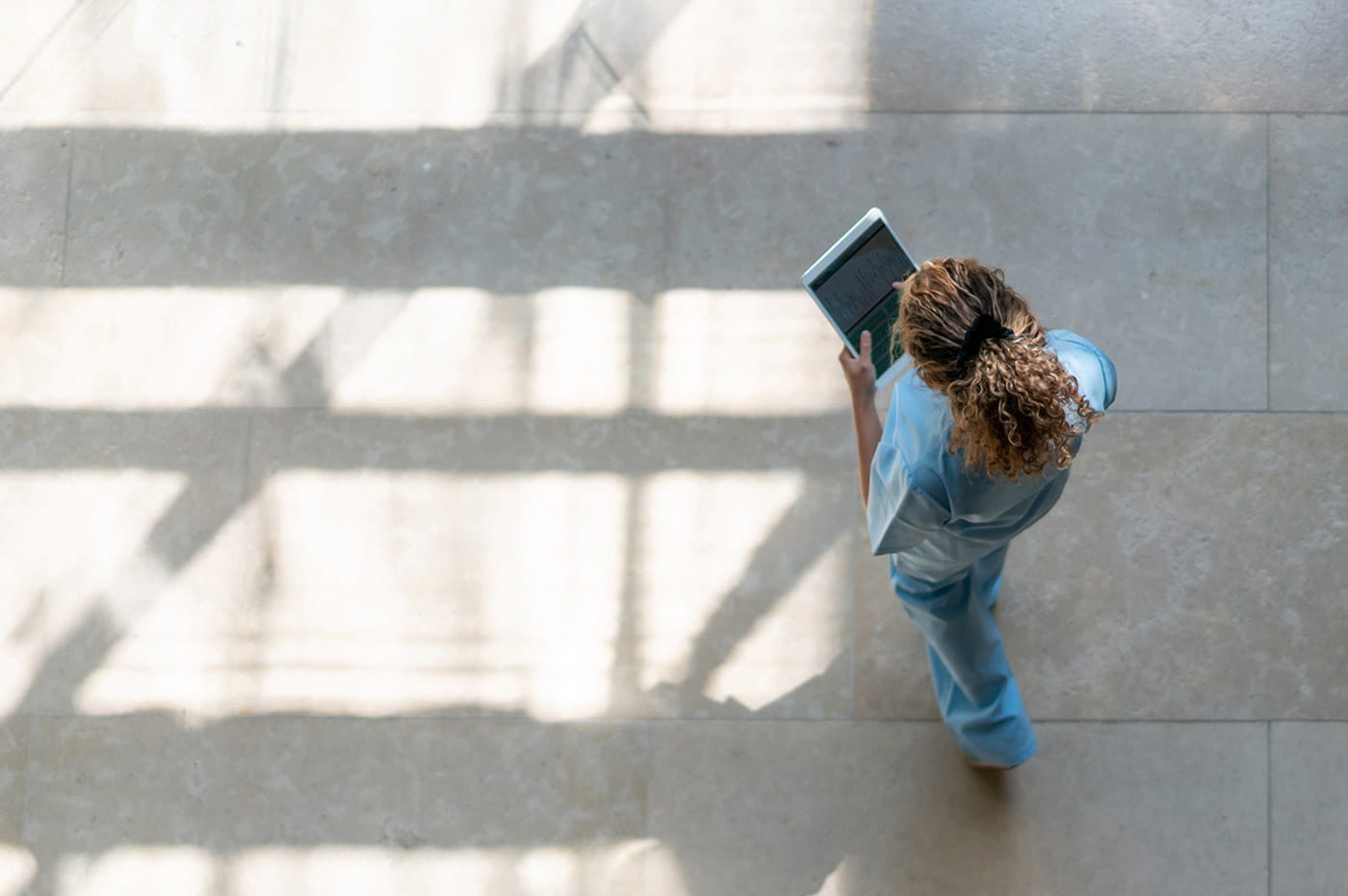 Understanding Patient Needs and Marketing Performance
Analytics
Understanding patient needs can directly influence future patient-centered programs, so analytics are key in measuring and deciphering user behavior. As part of the migration, we maintained the client's existing data toolkits and expanded upon them for better tracking.

Before migrating a section, we conducted research to understand current on-page behavior and make recommendations on how to improve the experience. With established KPIs, we can better help the organization learn from its data.

We've created automated dashboards for teams and executives to regularly check in on top clinical areas and see:
Traffic to key sections of the site
Traffic changes over time
What acquisition channels drive traffic and conversion
What insights can be derived from that data
Digital Marketing Strategy
We continue to consult the health system on its overall digital marketing strategy, helping the organization understand how to use website data in relation to the business. We help clarify how everything connects, giving the client a better understanding of site activity and outside influences.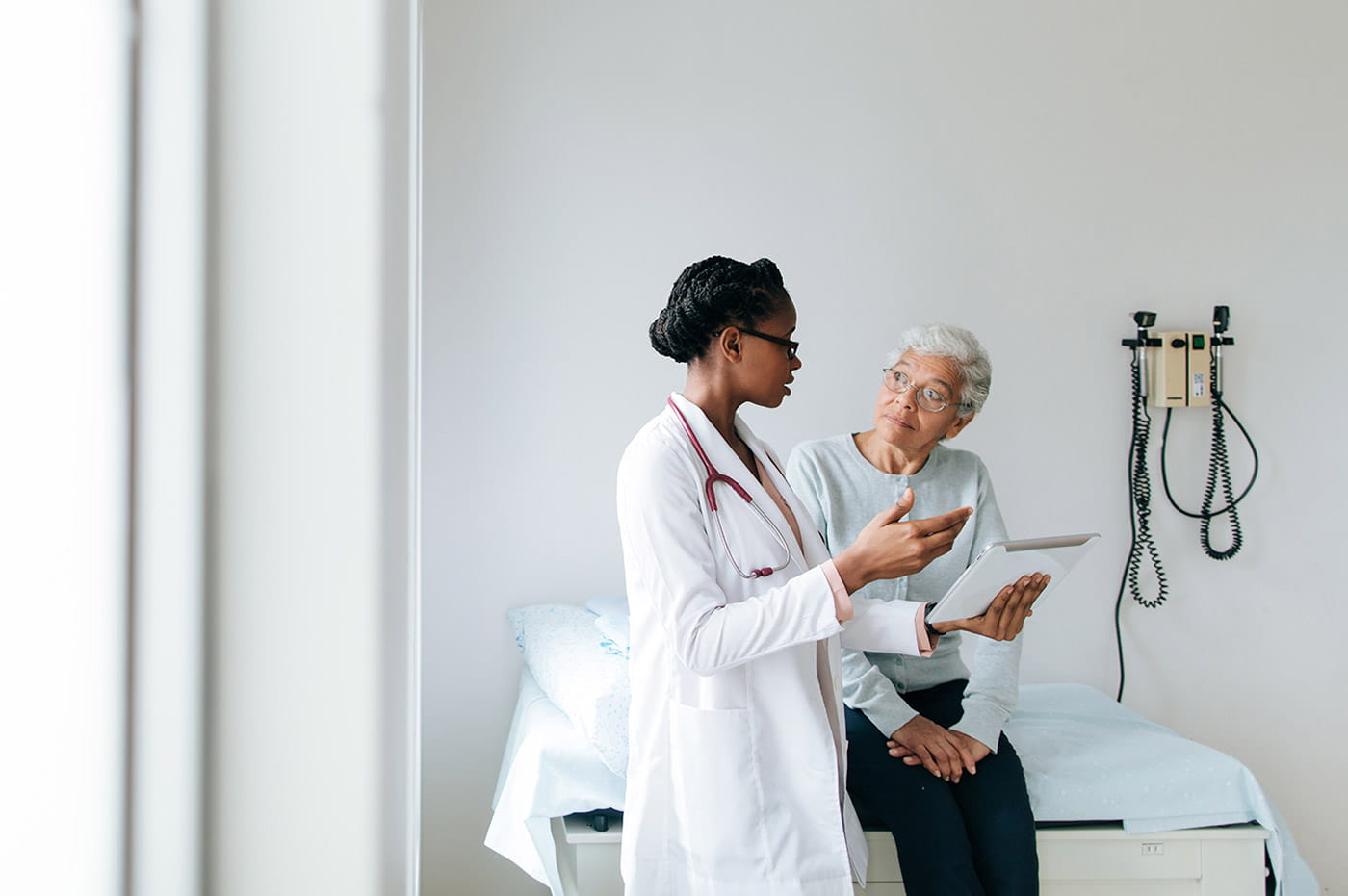 Giving the Patients the Health Information They Need
Health Library Content
To help the health system better provide value to its patients, we implemented third-party healthcare content in the form of a health library on the website. The health library includes thousands of pages of content about medical conditions, including what the specific condition is, causes, signs and symptoms, diagnoses and treatments.
As a part of the health library, we also implemented and customized a symptom checker tool, which allows visitors to determine a possible health condition for the symptoms they are experiencing and learn about the next step for seeking treatment.
To assist users with finding a relevant program that ties to the condition they may have or the symptoms being experienced, we included prominent calls to action that map conditions back to the organization's programs to assist patients in their journey to recovery.
Guiding Patients on Their Journey to Recovery
Website clinical sections
Patients make better-informed choices and demonstrate greater comprehension when healthcare information is less complex, so presenting easy-to-understand healthcare journeys is essential in providing greater patient care.
We worked with the organization to develop a content journey within each clinical area, identifying the various touch points a patient or caregiver will have – before, after, and during treatment. This information is presented on the website and includes information on ways to prepare for appointments, treatment options, common medicines, discharge information, identifying members of the care team, and emotional support available.
Instead of using a typical clinical tone for these sections, which can often be cold and confusing, we employed a conversational style, meant to simplify the information and comfort the reader.
The clinical area content can also be translated into other languages to provide a larger audience with valuable healthcare information.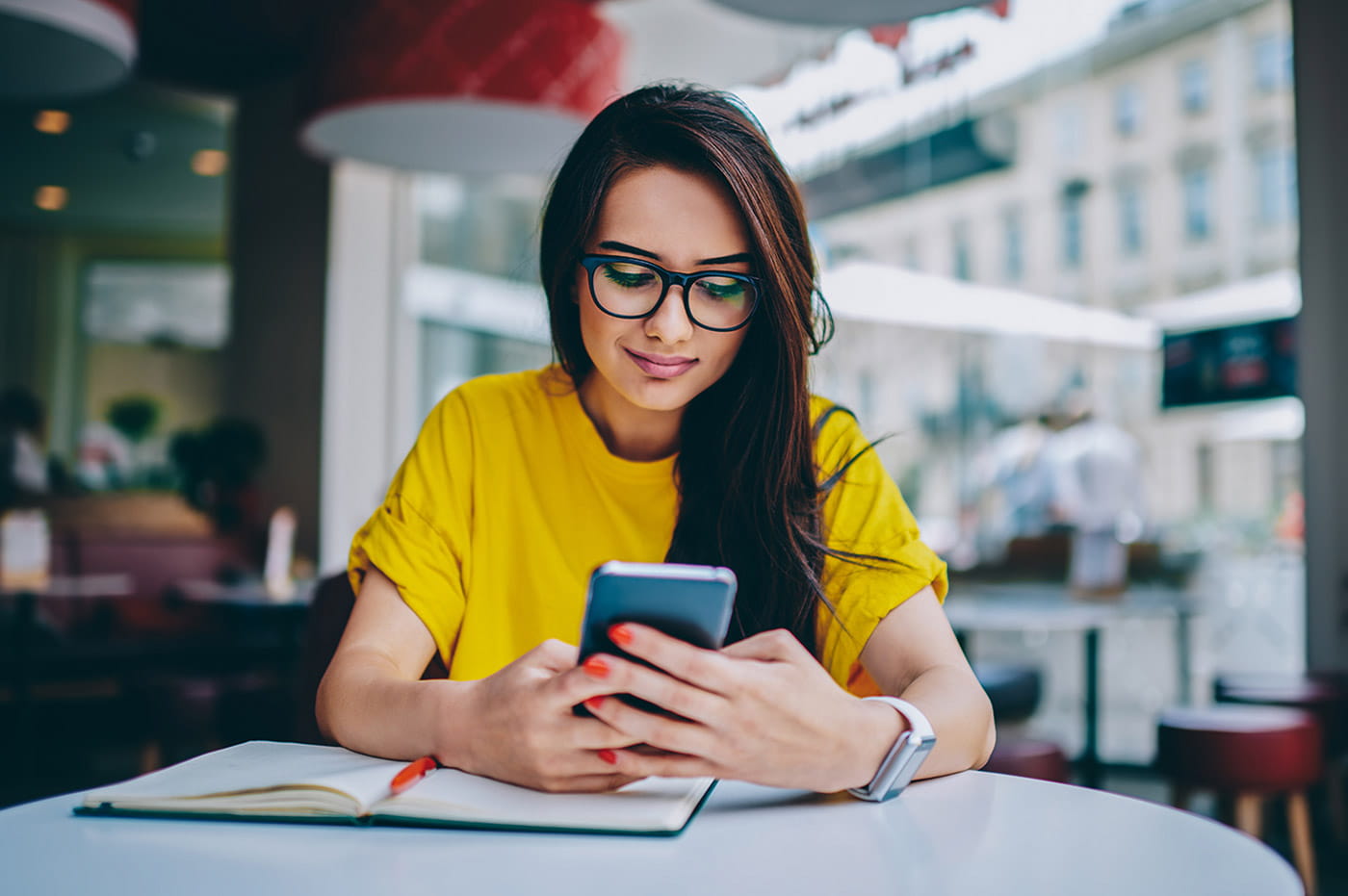 Mobile Apps
Mobile devices are becoming a mainstay in clinical communication, so healthcare organizations need to have a mobile strategy that provides not only convenience, but security.

For this client's mobile experience, we were focused on function – helping users complete steps in their healthcare journey. The mobile experience is not just the website on a handset, it's activity-based and action-oriented, satisfying the needs of the health system's four main segments:
Patients
Visitors and Guides
Guardians and Caregivers
New and Unknown
We developed apps for iPhone, iPad, and Android, tailored for each unique platform. Each mobile app is a complete resource for managing medical records, connecting with care teams, and exploring all that the health system has to offer. Patients and guests can locate the nearest hospital or urgent care facility, as well as get directions and call a location or provider. The app also features a find-a-doctor tool that allows users to search for doctors by condition, procedure, or name.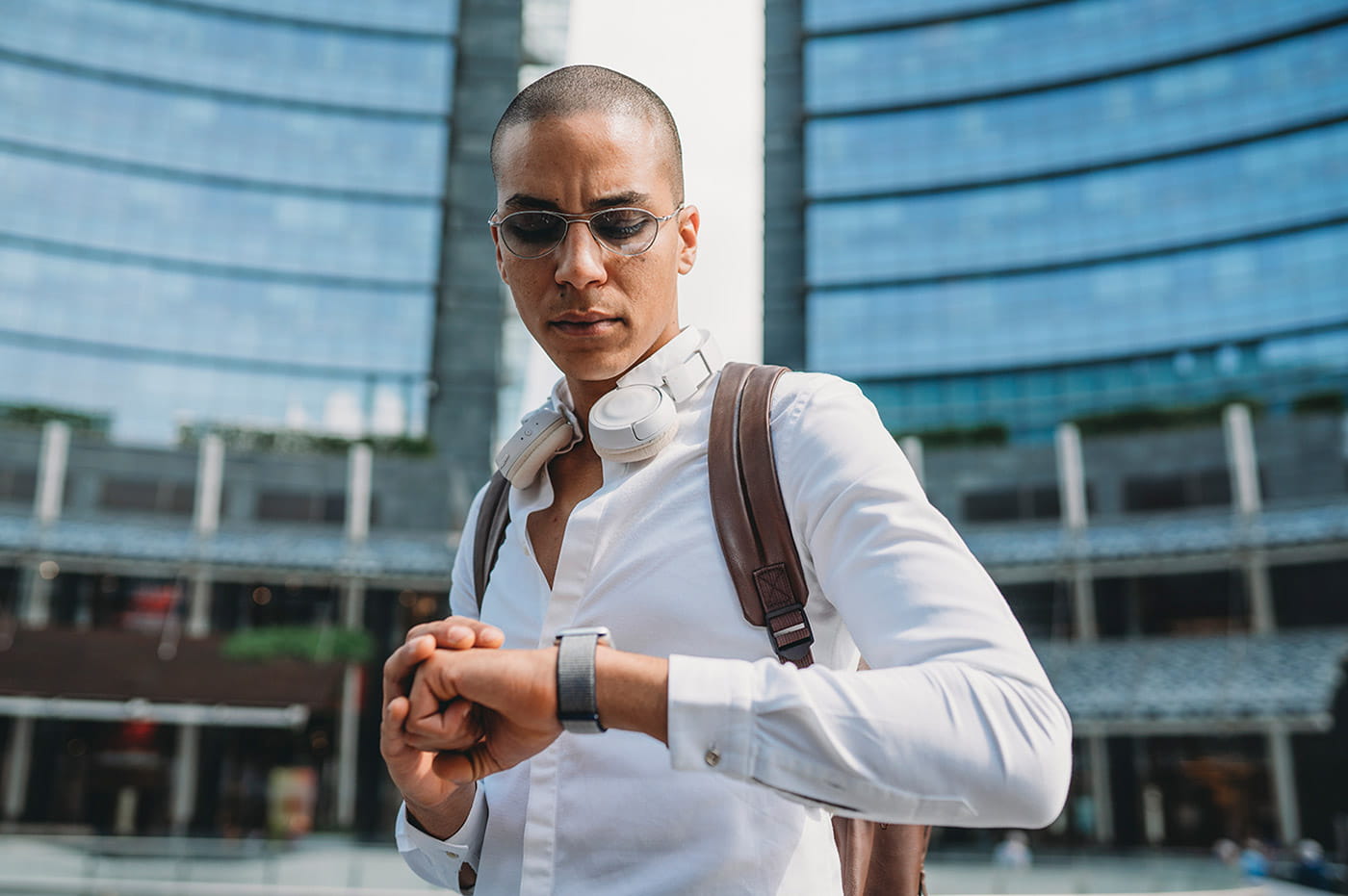 Apple Watch
We also created an Apple Watch application, because of its future potential to link patients directly to daily health information and options for personal management features like reminders and calendars. Via the iPhone app, the Apple Watch application can access nearby urgent care clinics and medical centers, call a doctor a user has recently searched, or be used as a panic button to reach emergency personnel.
The launch of the Apple Watch app made our client one of only a few hospital systems to offer a digital, interactive app on the Apple Watch platform.
Results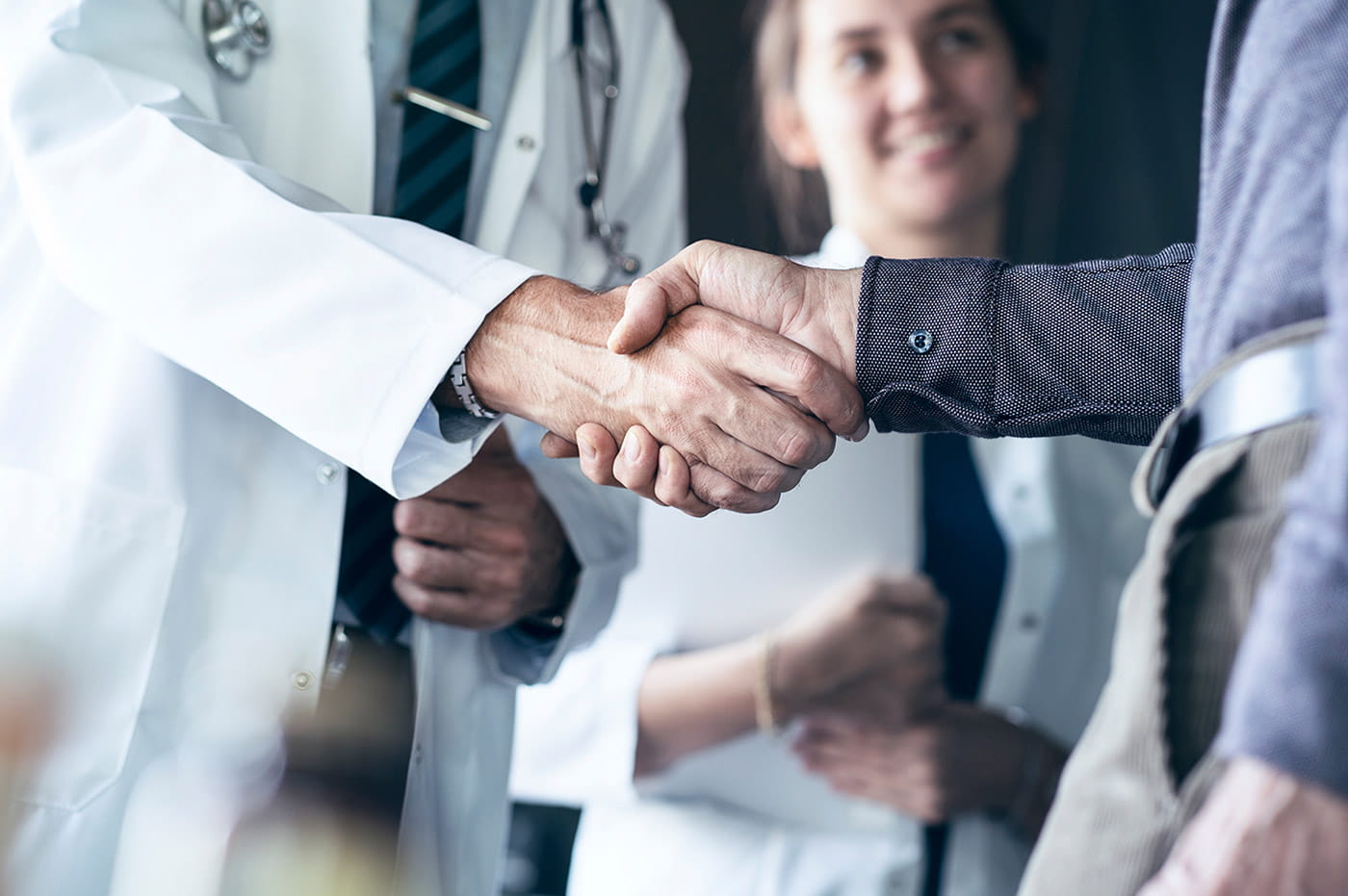 11,000+ webpages migrated
3x the amount of top SEO rankings within two years
10x increase in mobile app downloads within one year
11% increase in lead conversion rate for users within the state
68% decrease in cost per paid search lead within 19 months
175% increase in paid search conversion rate within 19 months
We developed a new digital roadmap for the health system that's aimed at improving its experience across mobile, UX, customer service tools, virtual services, digital marketing, and customer care. We will work alongside the organization to execute on this roadmap over the next two years, implementing new features and functionality across its digital channels.
Related Success Stories
Ready to Begin Your Story?