Wendover Art Group
A Home for Artwork That's A Work of Art
What If buying art could be as immersive for designers as visiting a gallery?

Whether it's soothing landscapes in a hospital or playful moderns in a boutique hotel, no matter where you go, the art on the walls makes a statement. There is a whole industry of interior designers, decorators, architects, and creative professionals designing corporate interior spaces. They need an art shopping experience, customizable to their project, that doubles as a visualizer to pitch ideas to their clients.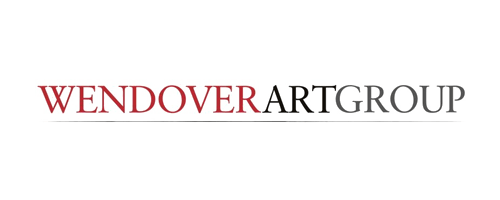 Crafting A Better Site
With the insights from customer research, we created website features that reflect what they need. The visualizer lets designers combine artwork, mats and frames. Groups of artwork can be curated into projects and galleries. And designers can create their own custom, branded high resolution catalogs to present to their clients.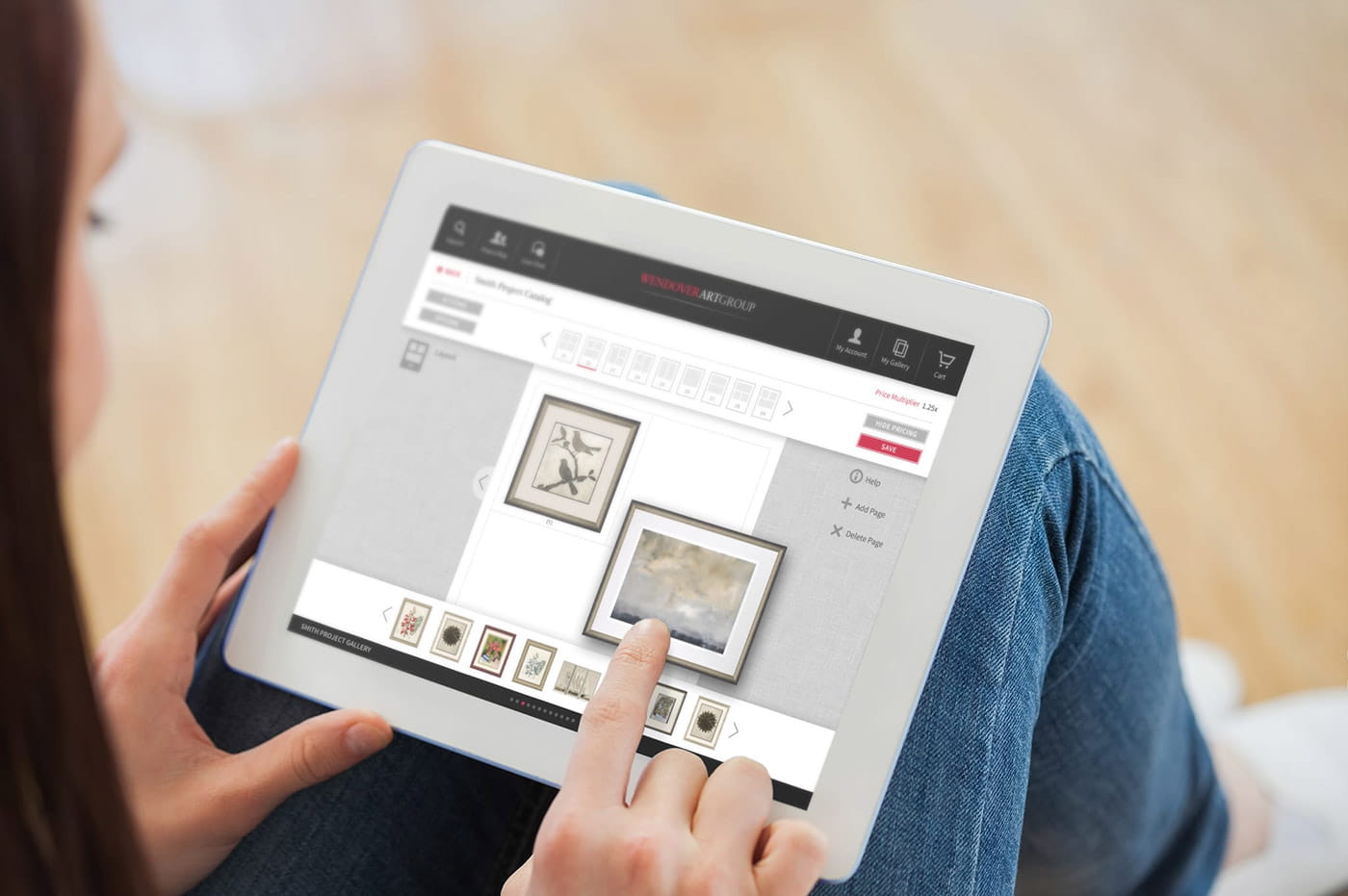 Helping with The Pitch
Wendover wanted to put the tools for success in their designers' and reps' hands by making it easy for them to create professional, personalized sales material for their clients. Designers can pull from their curated projects and galleries, or browse the full site by style, size or price to create individual catalogs designed exclusively for each client. Built-in price multiplier tools offer another level of customization to help support the designers' business.
From Gallery to Workspace
We created an app for Wendover's premier trade show events that turned the onsite gallery space into a unique pop-up buying event for interior design professionals. The app makes it easy for customers to walk the gallery floor and scan art along the way, fulfilling their complete purchase in a simpler, more error-proof transaction. Also, since the app is fully synced with customer accounts, they can then review it later online, visualize mat and frame combos and download finished visuals for their customers to consider.
Last fall we launched a new website using responsive design to deliver an innovative digital workspace for our customers… These exciting changes reflect the successful growth of our company and are a credit to our amazing and loyal customers as well as our talented and hardworking team. Richard Forsyth , CEO, Wendover Art Group
Results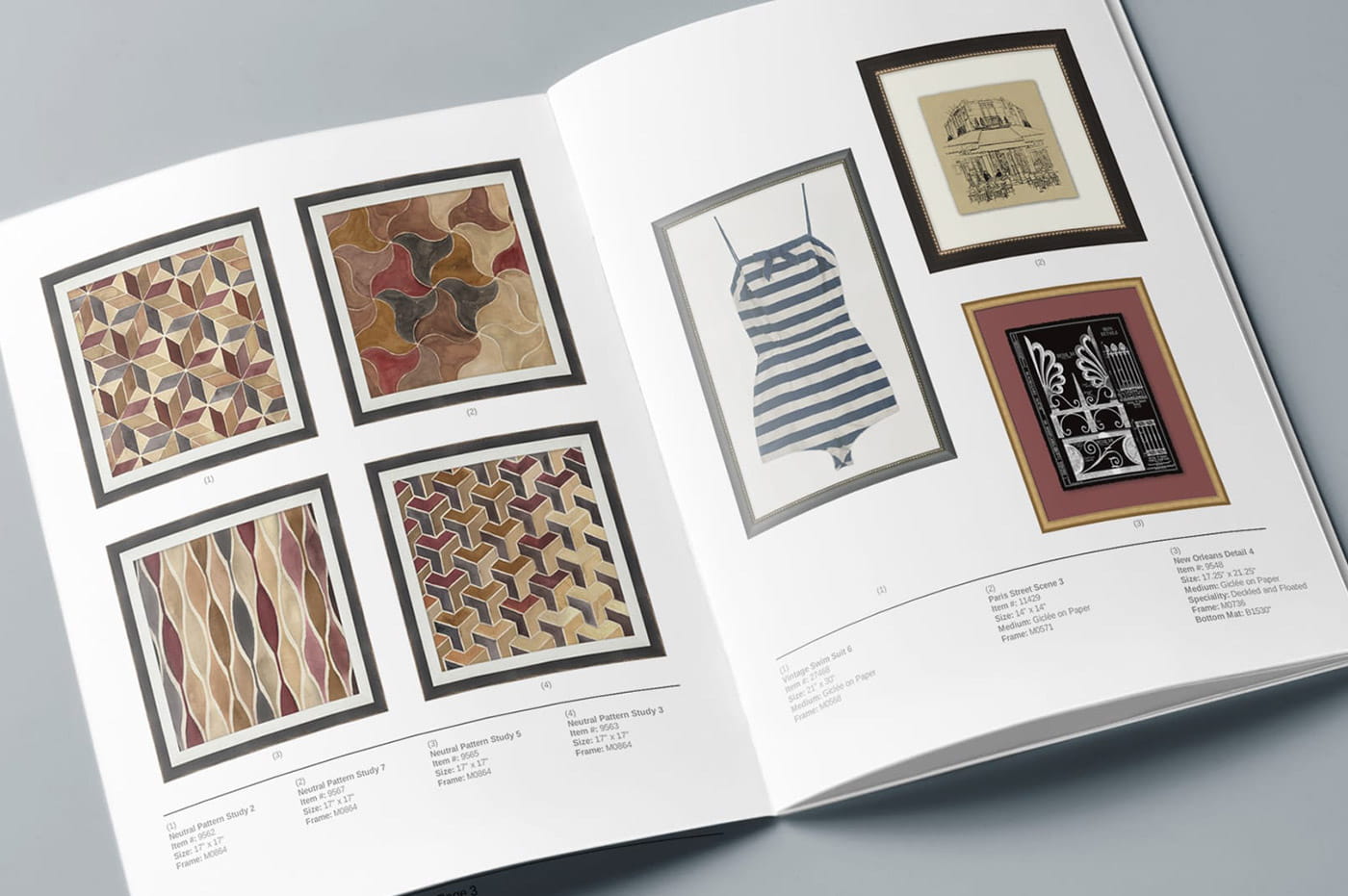 Results
Since designing and launching the site Wendover has seen a vast increase in the relationship with their customers. The tools we have partnered with them to build have allowed them to focus on offering higher levels of customization, access to deeper product sets and design categories, as well as introduce new artists and collections.
Related Success Stories
Ready to Begin Your Story?