Winning Big With Our Brand Ambassadors

Our shared commitment to excellence and continuous drive for success serve as the foundation for each of our professional sports partnerships.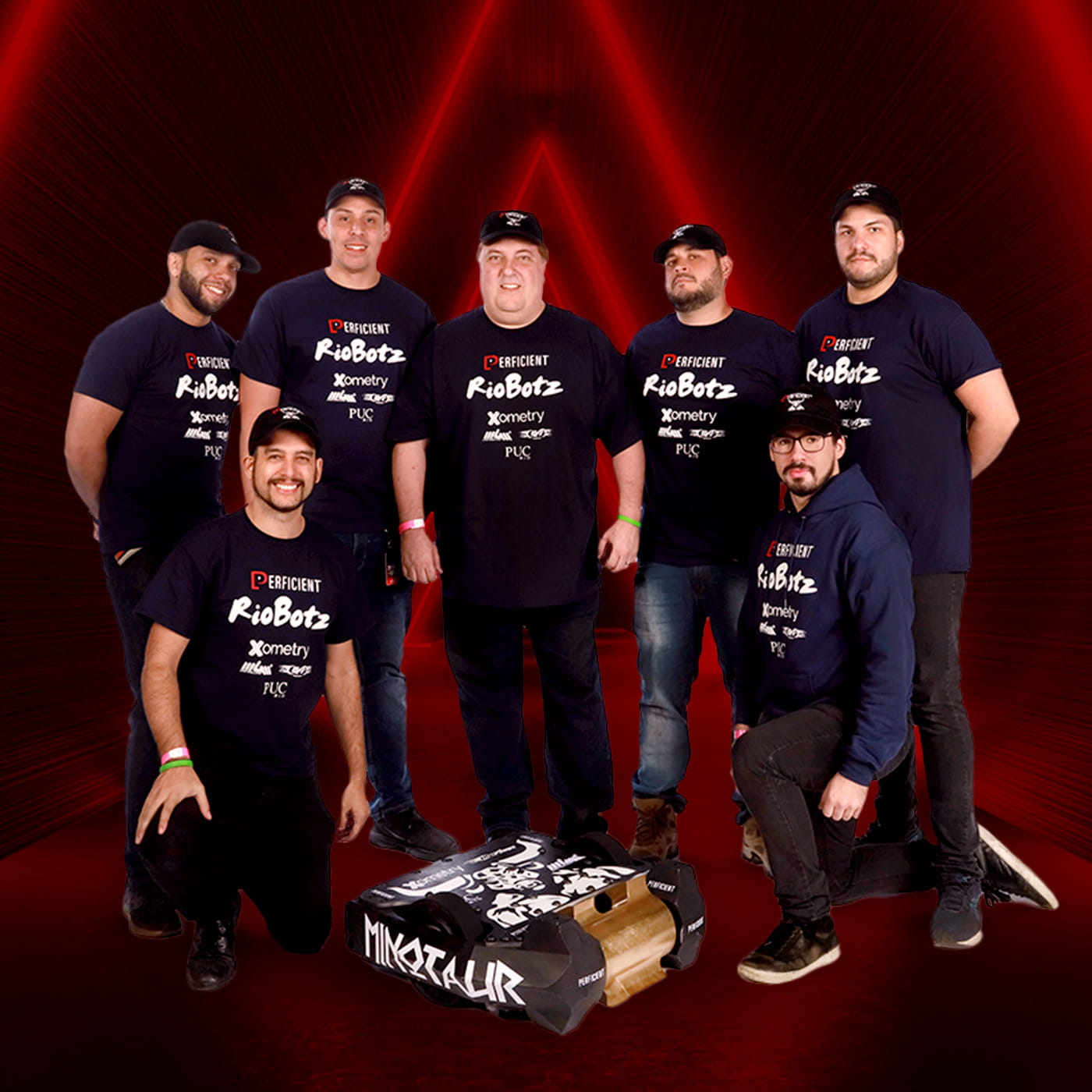 Minotaur
We are thrilled about our partnership with the award-winning Brazilian-based fighting robot builder team, RioBotz, and their BattleBots competitor, "Minotaur."
Under the terms of the multi-year agreement, Perficient will serve as Minotaur's primary and most visible partner, and the organizations will work collaboratively to bring exposure to STEM industries and associated career opportunities at Perficient.
Learn more about the talented and passionate team of engineers and robot builders from Brazil.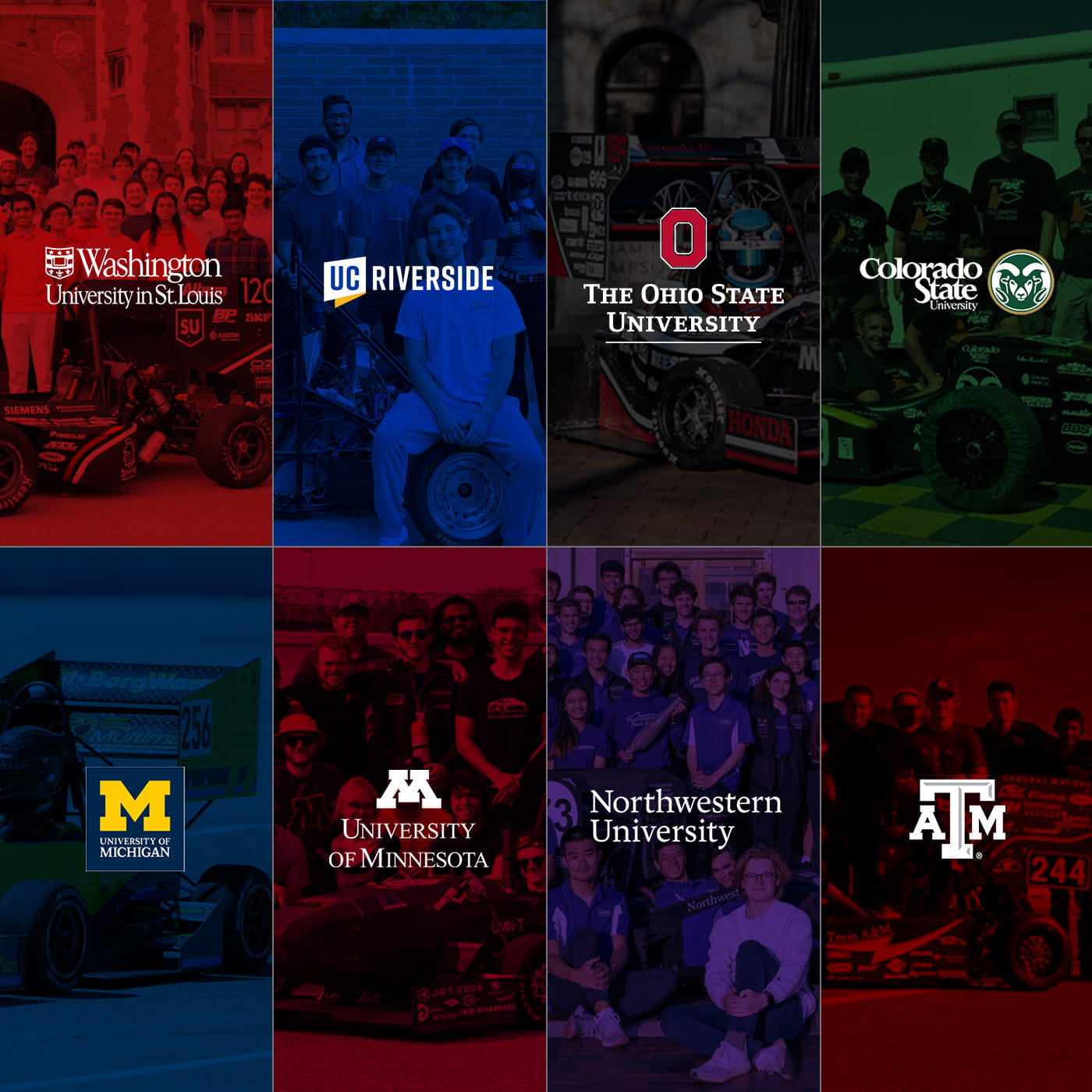 Formula SAE
Perficient has a strong commitment to science, technology, engineering, and mathematics (STEM) and environmental, social, and governance (ESG) initiatives. We believe it is critical to provide students with academic and skill-building opportunities so they can help combat climate change and pave the way for a healthier future.
While every industry plays a role in the global mission to achieve net zero greenhouse gas emissions by 2050, the automotive industry is front and center because of its direct impact on consumers and potential for change.
The next generation of automotive leaders will accelerate the energy transition, which is why we are proud to partner with Formula SAE teams from leading universities that are engineering the future of vehicles in many of the communities where we live and work.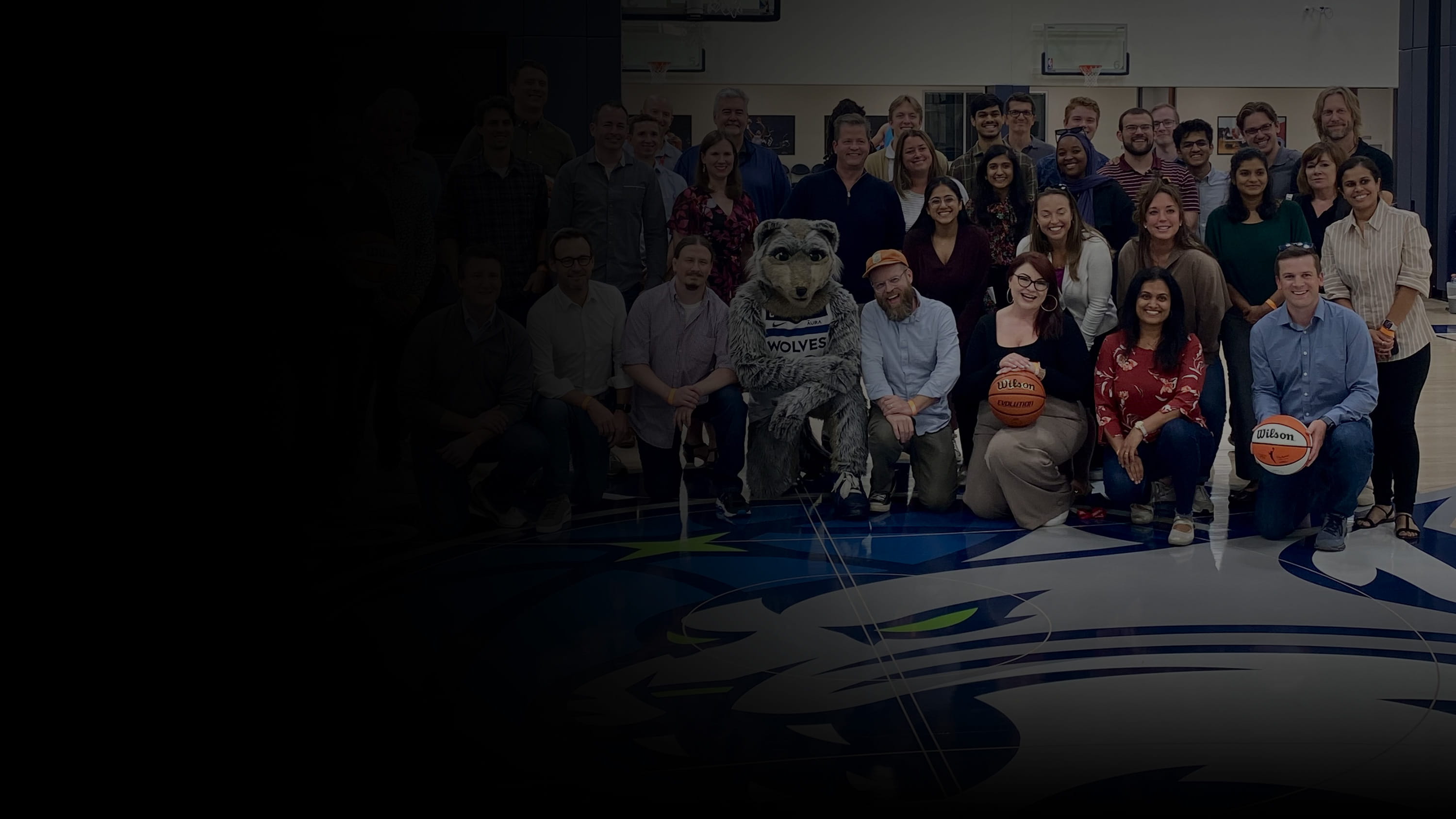 Nothing But Net in Minneapolis
We're proud to partner with the Minnesota Timberwolves of the NBA, an organization well-regarded for their intense focus on customer experience and deep commitment to the Minneapolis region.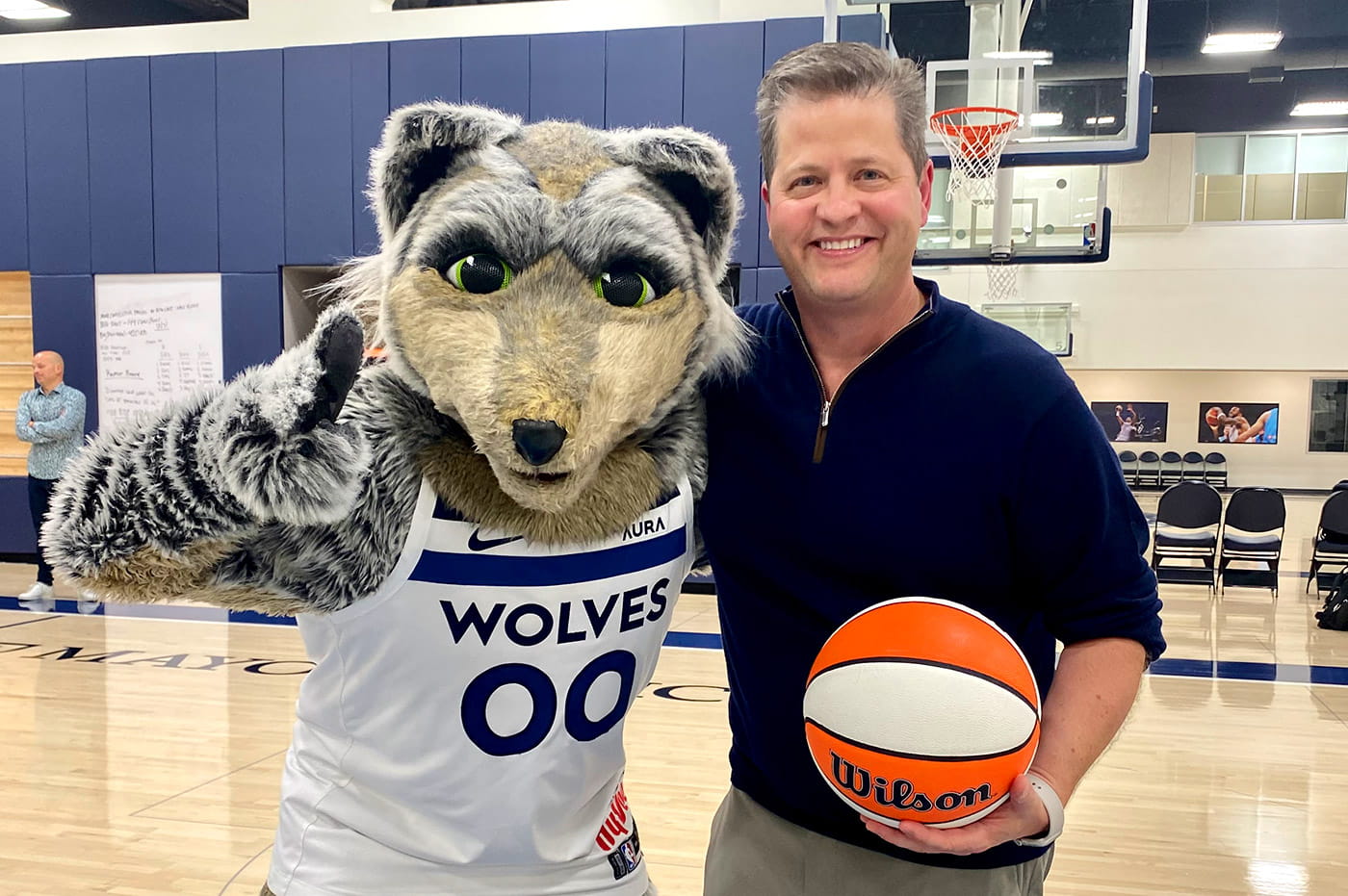 Minnesota Timberwolves
For more than two decades, Perficient has had a strong presence in the Minneapolis region, helping many of Minnesota's leading enterprises and biggest brands digitally transform.
We're thrilled to partner with the Timberwolves as the excitement for the team is palpable. The team's momentum mirrors Perficient's ongoing growth in the region, and we take pride in the alignment between our two organizations.
Through our partnership, Perficient will participate in events, build close relationships with the franchise, and host executive clients and prospects at Target Center. Our Perficient 'Honorary Kids Captain Program' will deliver an exclusive, on-court pre-game experience for select, young Timberwolves fans.
It's exciting to add a fast-growing, successful, and dynamic global consulting firm like Perficient to our partner family. Perficient works with many of Minnesota's largest and most recognizable brands, helping them thrive in the digital era, and we're looking forward to helping them gain additional awareness in our market and beyond. Ryan Tanke, Minnesota Timberwolves Chief Operations Officer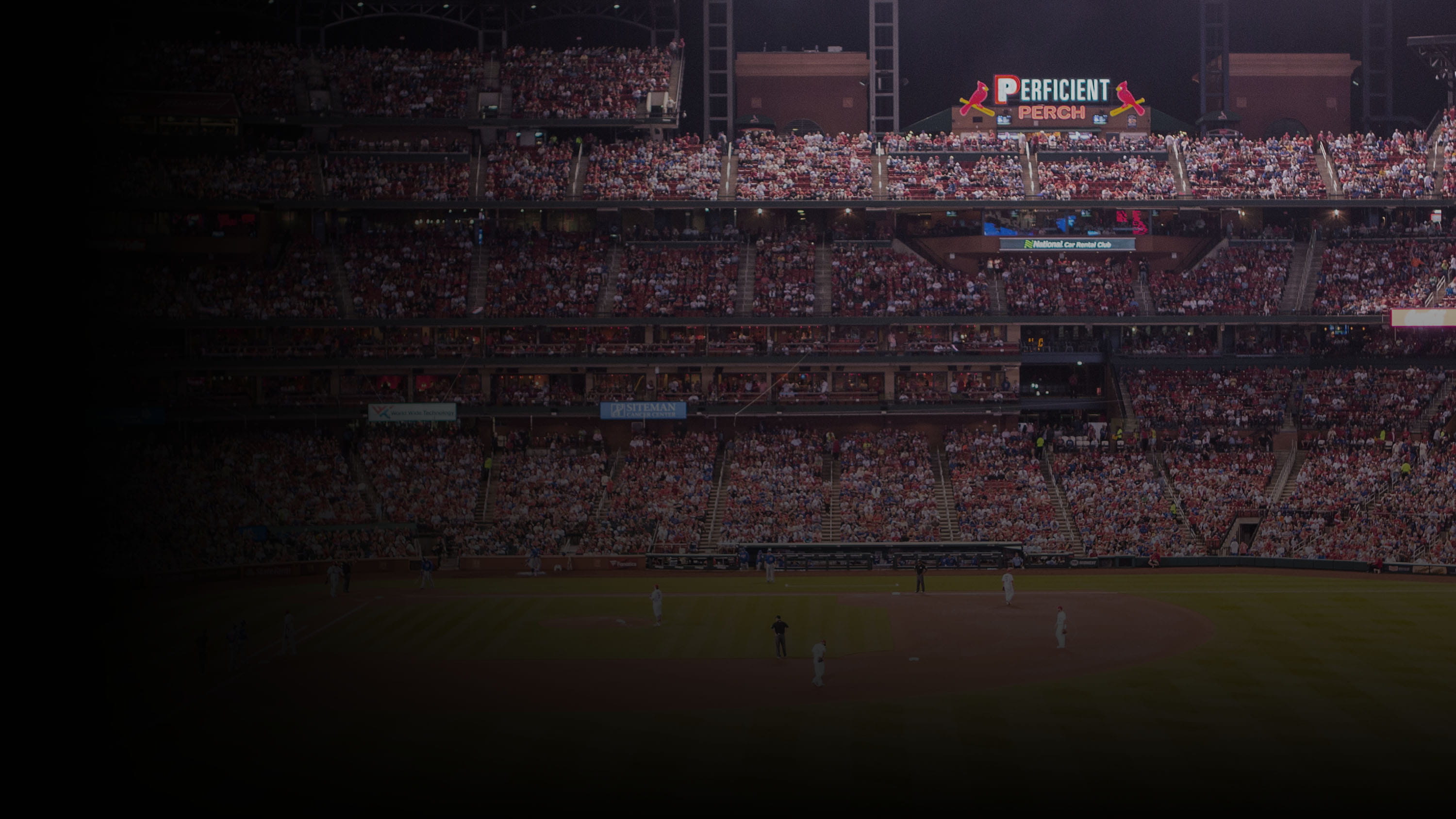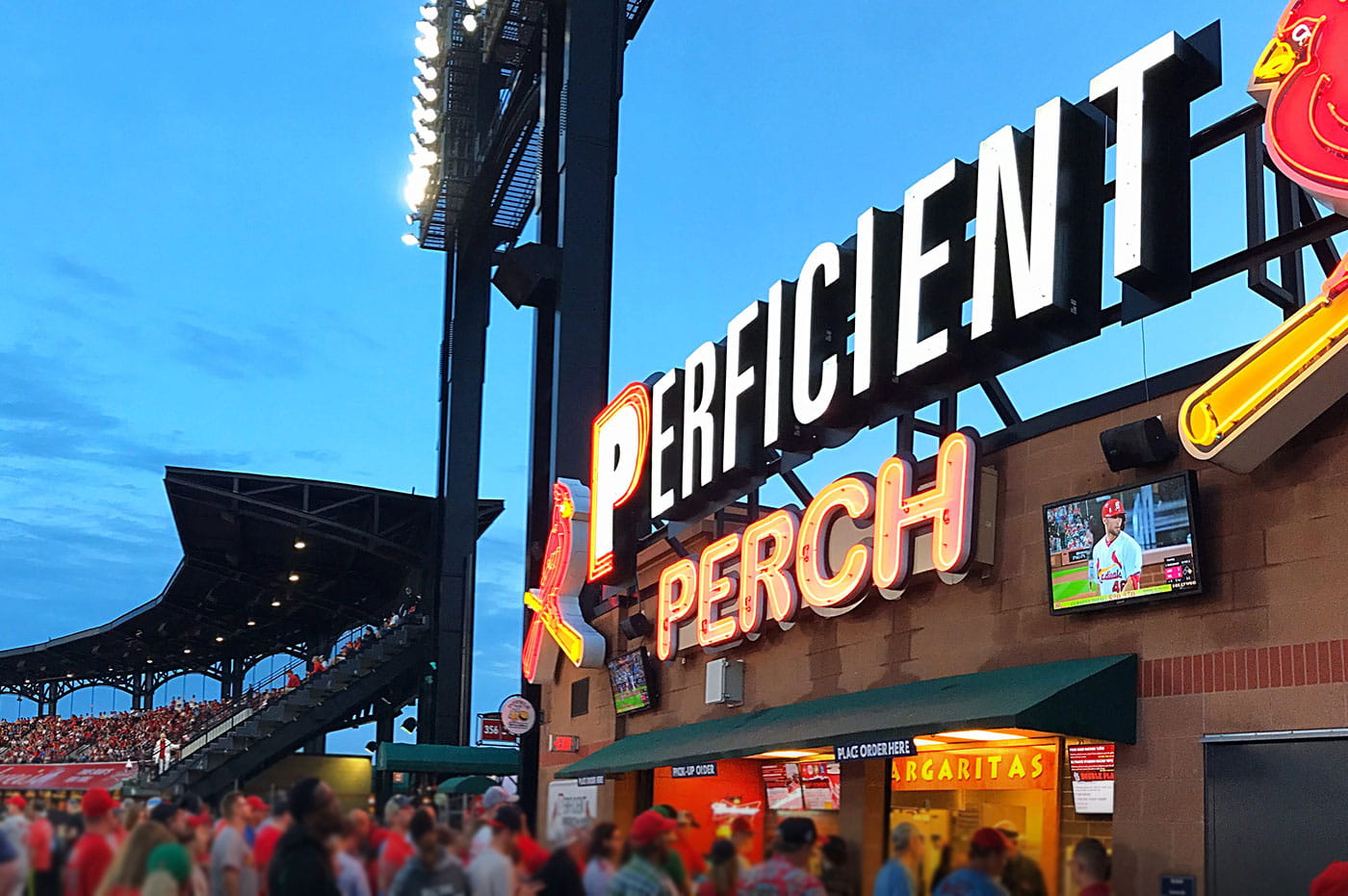 Swinging to the Fences In St. Louis

Meet us in St. Louis and catch a ball game at Busch Stadium at the Perficient Perch or the Perficient Red Jacket Club!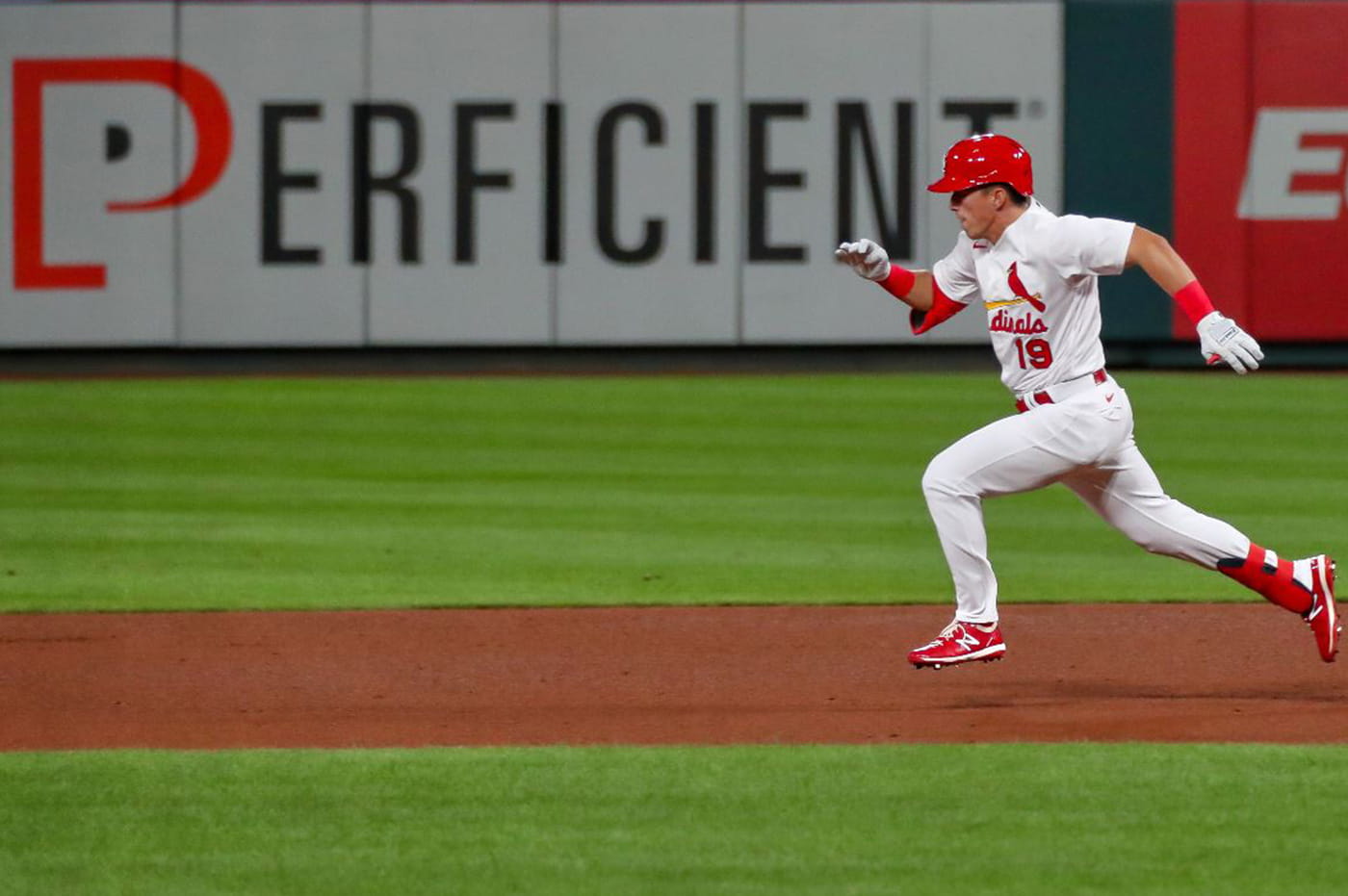 St. Louis Cardinals 

In 2016 Perficient entered into a multi-year partnership with the St. Louis Cardinals. Throughout the years fans have been able to take in baseball games from the Perficient Perch, offering scenic views of Busch Stadium and the St. Louis skyline.
We are also a proud partner of the Perficient Red Jacket Club, an all-inclusive experience that highlights and honors the Cardinals Hall of Famers. The exclusive climate-controlled club features a buffet, full-service bar and multiple TVs.
In addition to the Perficient Perch and the Perficient Red Jacket Club, you can also spot the Perficient outfield wall sign appearing at every home game, and on both the home and away team television broadcasts!
It's exciting to add a fast-growing, successful and dynamic St. Louis corporation like Perficient to our partner family. Each year, the Cardinals organization invests significant time, energy and financial resources to continue to improve our in-stadium customer experience. The Perficient Perch will grow to represent a new, exciting area of our stadium, and we couldn't be more pleased to partner with a firm like Perficient to make that a reality. Dan Farrell, Senior Vice President of Sales and Marketing, St. Louis Cardinals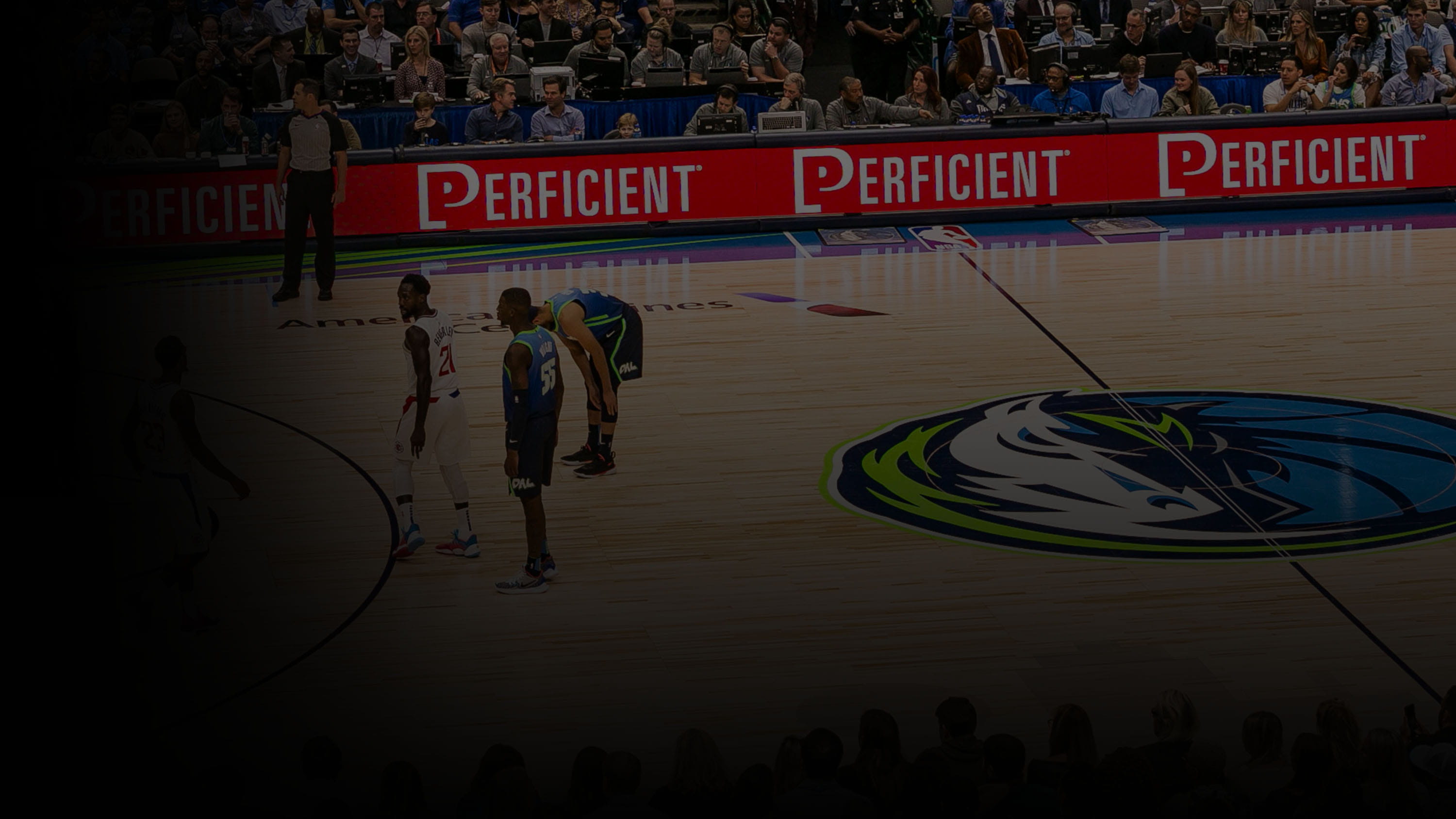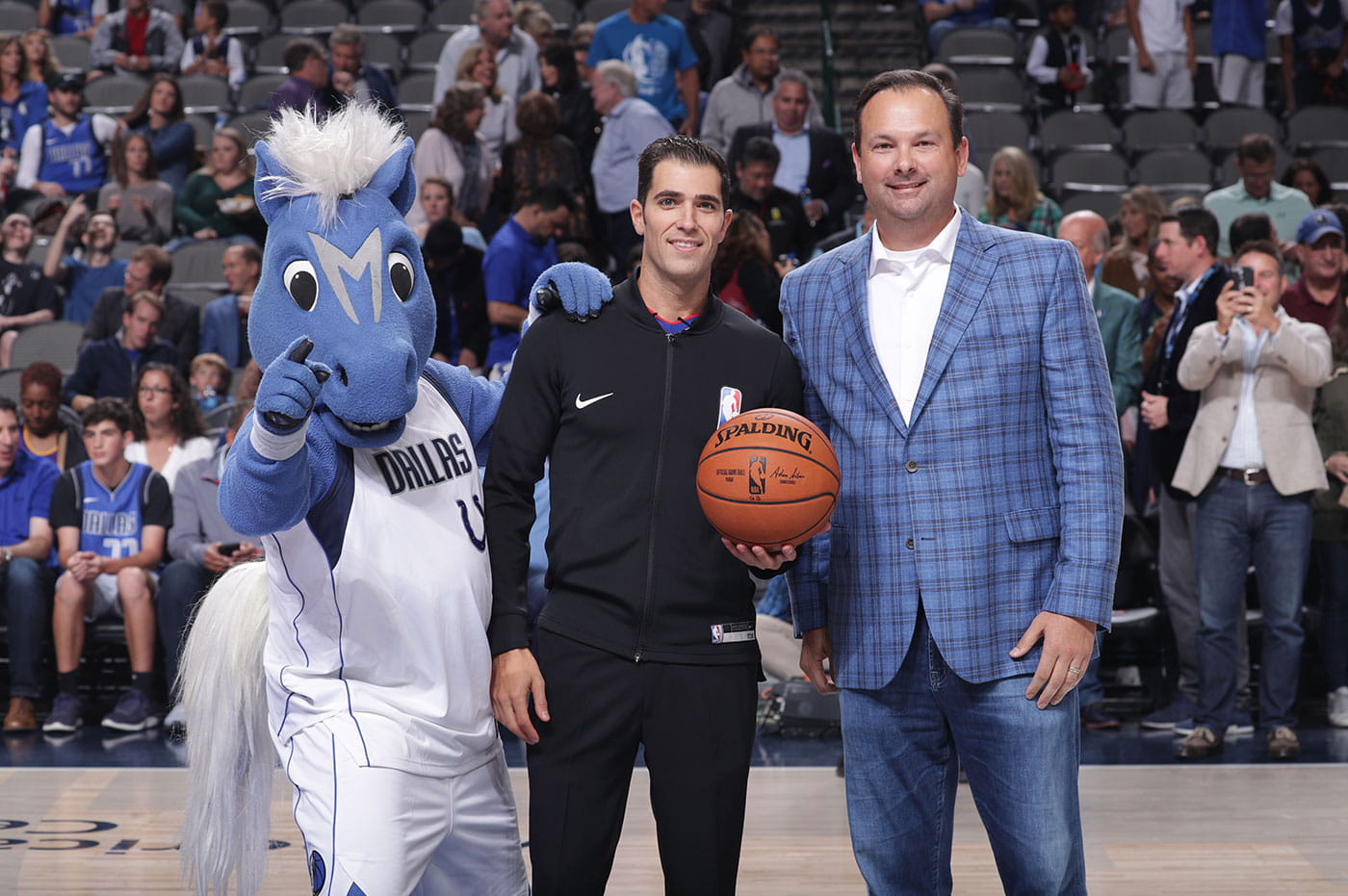 Slam Dunk in Dallas

We've been a proud partner of the Dallas Mavericks since 2019. We take deep pride in our ongoing relationship with the Mavericks, a first-class organization well-regarded for its intense focus on creating unique fan experiences both on and off the court.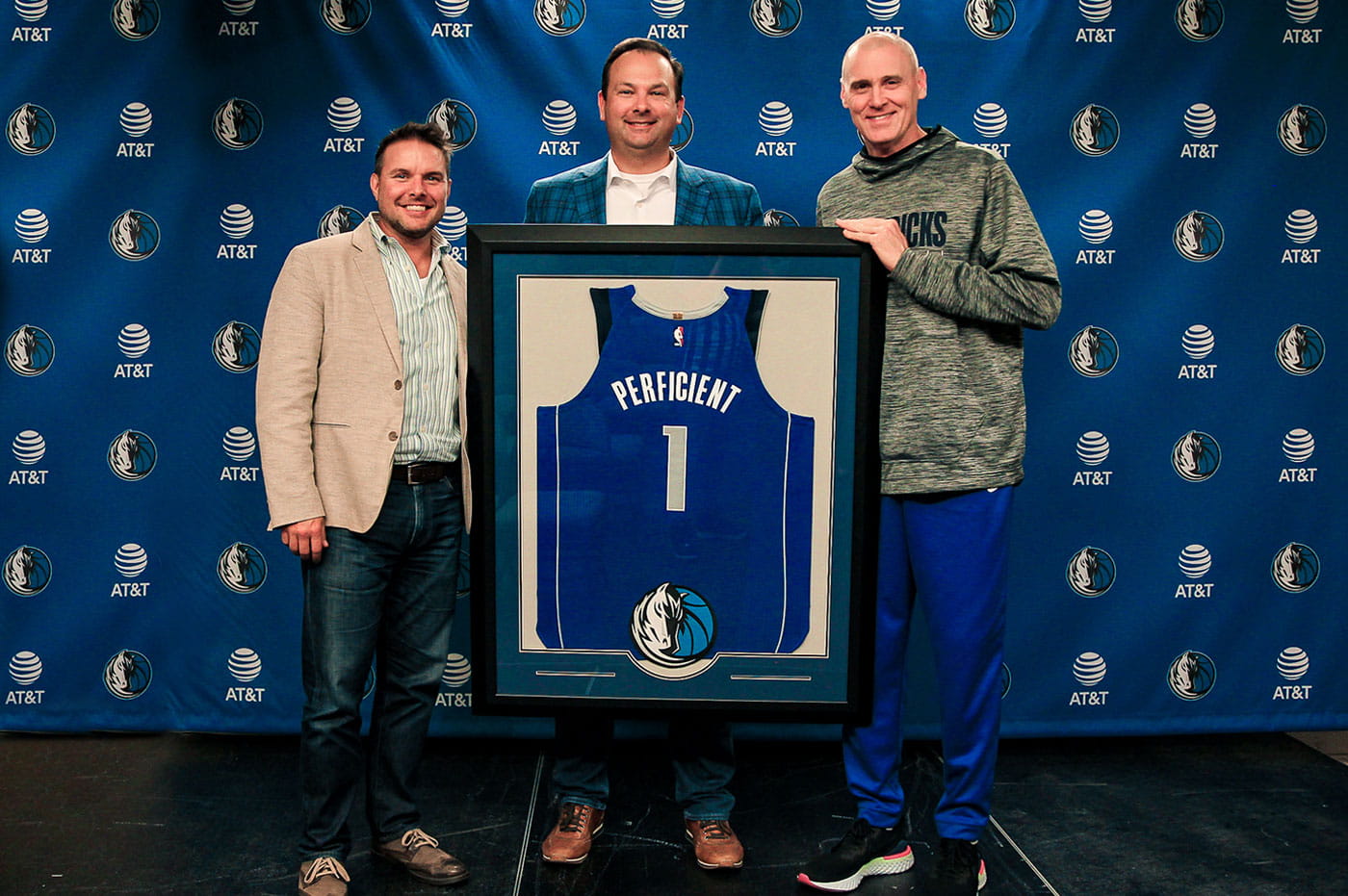 Dallas Mavericks
Perficient is growing faster in scale and magnitude than at any time in our 20-year history. The timing of our partnership with the Mavericks could not be any better with the Mavs exciting young team. You can spot Perficient branding both in the stadium and on television during certain parts of the games.
There will be a full "LED takeover" just before each game starts. There will be at least one minute each game where Perficient's brand will appear directly on the courtside.
We're excited to align ourselves with a championship-caliber team built around a multi-generational talent in Luka Doncic. We're also thrilled to invest beyond the court in the Dallas community via this partnership. Bill Davis, Vice President of Marketing and Communications, Perficient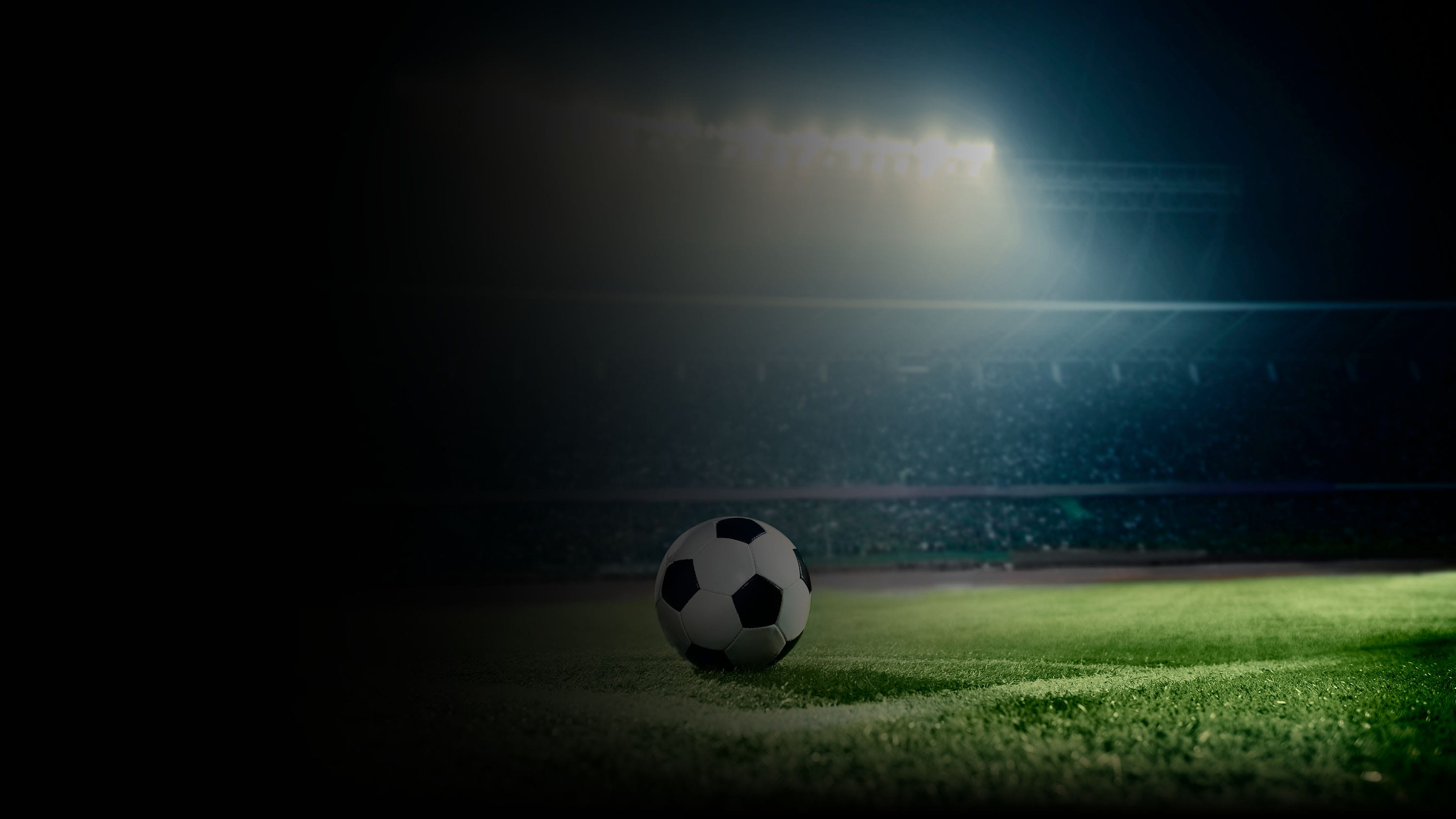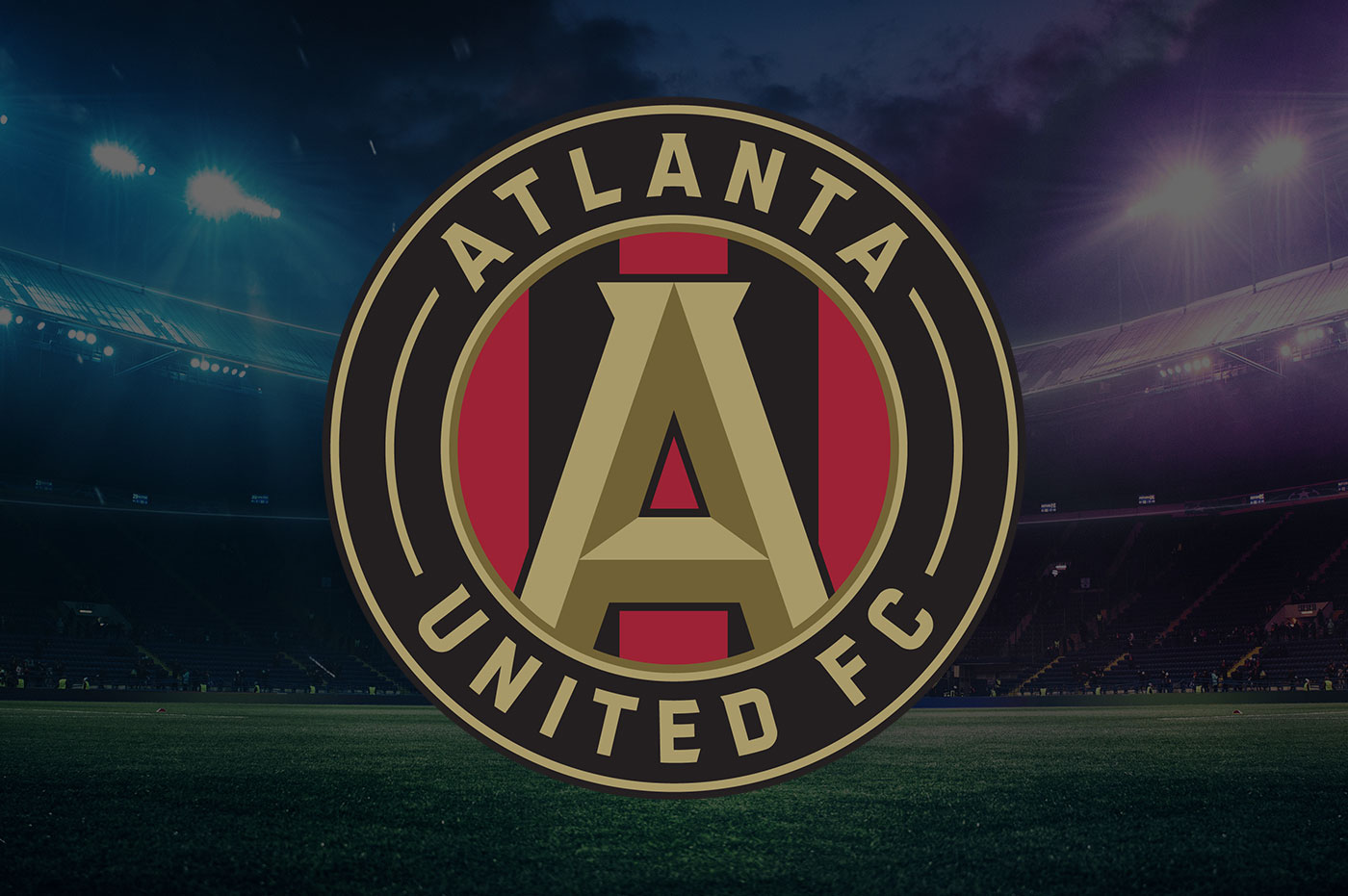 Scoring a Goal in Atlanta
We're proud to partner with Major League Soccer's Atlanta United franchise. Our partnership brings Perficient to Major League Soccer and eSports and expands our presence in the Atlanta market. As the presenting eMLS sponsor, Perficient is integrated into the full-year eSports program with a focus on branded apparel, digital and social content integration, and activation at grassroots marketing events.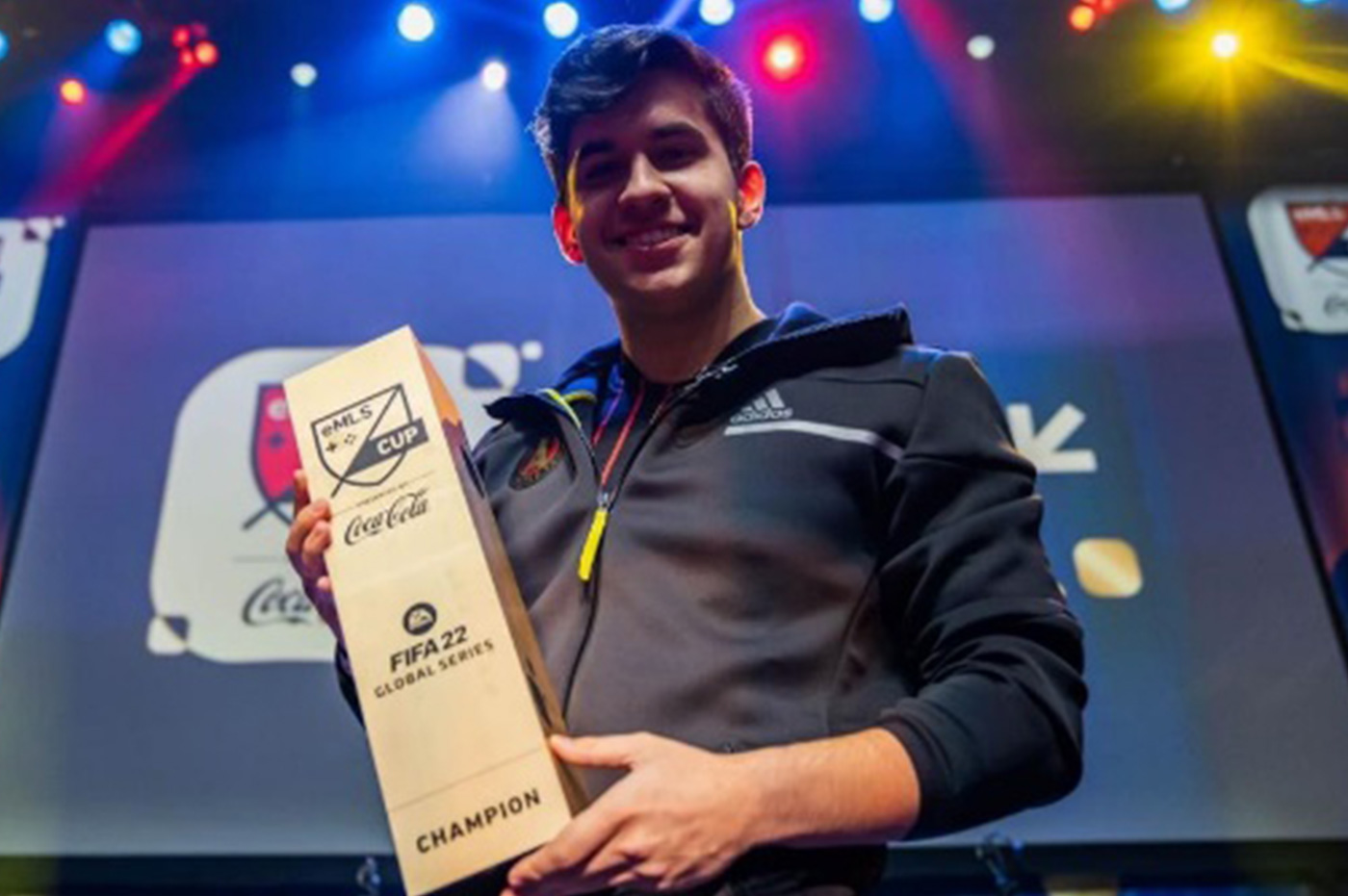 Atlanta United
Atlanta is a thriving business market, rich with Fortune 1000 enterprises digitally transforming to deliver innovative and amazing customer experiences. Atlanta United fans who attend games in-person and watch elsewhere will see a variety of Perficient branding elements throughout the stadium, including the "Mega Column," a massive 101-foot-tall video display screen.

We are the presenting sponsor of the "Coin Toss Kid" at the beginning of each home match. Prior to each game, one lucky fan will join the team captains on the pitch and deliver the official game coin to the match officials for the coin toss. This will be a once-in-a-lifetime experience for young soccer fans to immerse themselves in the MLS soccer experience.

Another unique element of our partnership brings Perficient into the rapidly growing world of eSports, or electronic sports, which is a form of competition using video games. The Atlanta United eMLS pro-gaming player faces off against other eMLS pros playing the FIFA video game series. Viewers will see Perficient branding on the official Atlanta United player apparel whenever the team competes.
Atlanta United's eMLS player, Brazilian-based Paulo Neto, signed with the team in 2018. Paulo won the 2022 eMLS Cup, and the victory marked the second time Atlanta United has won the eMLS Cup since their founding.

We're thrilled to welcome a dynamic global consulting firm like Perficient to our partner family as they become the club's first eSports partner. Perficient is already enabling several of Atlanta's largest and most recognizable companies to thrive, and we're looking forward to a mutually valuable partnership for years to come. Darren Eales, Atlanta United President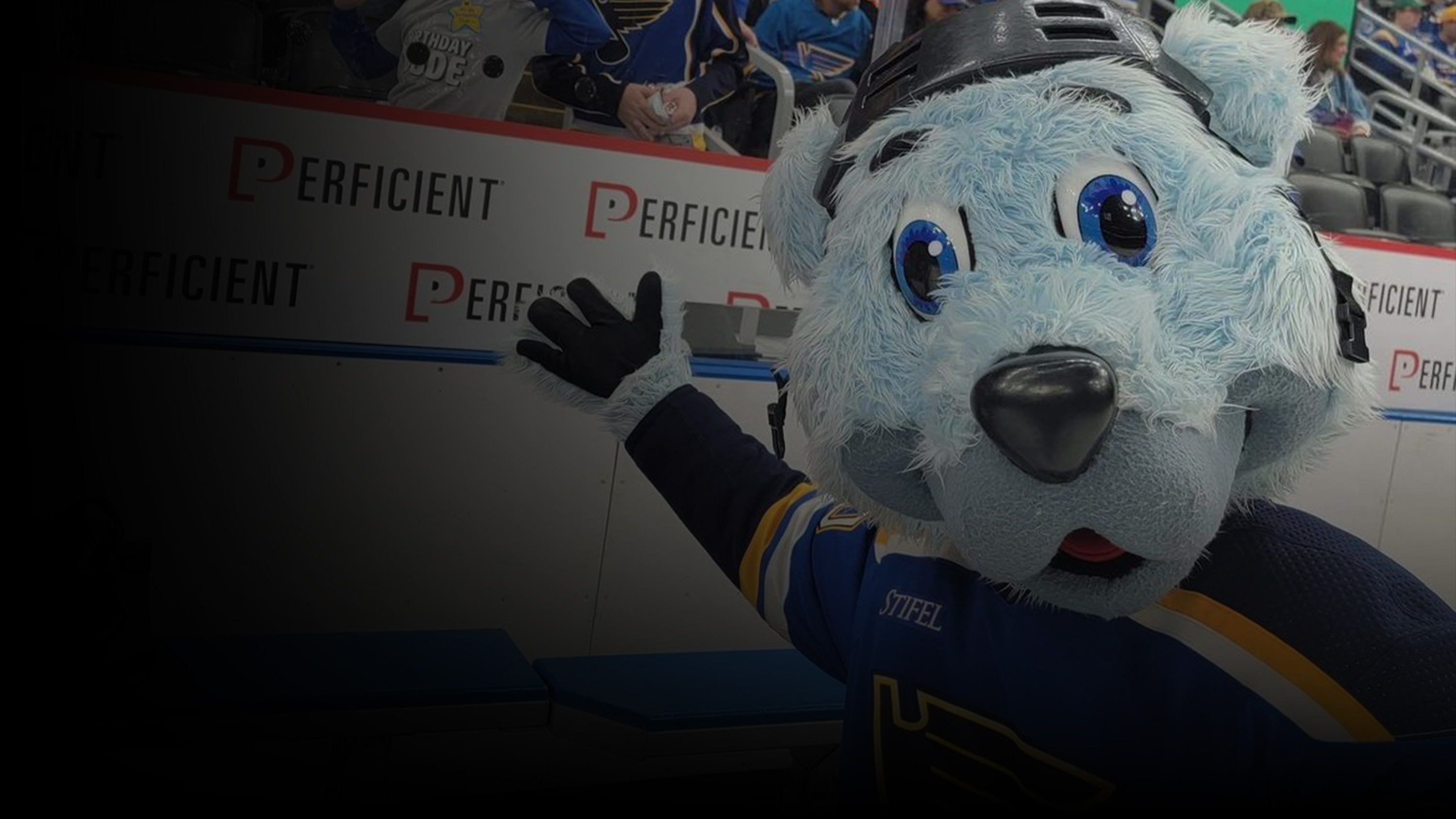 Hitting the Ice With the
St. Louis Blues

Hockey fans may have noticed something familiar when watching the St. Louis Blues play on home ice. Fresh off their historic 2019 season, Perficient announced a new partnership with the Stanley Cup Champion St. Louis Blues hockey franchise in 2020.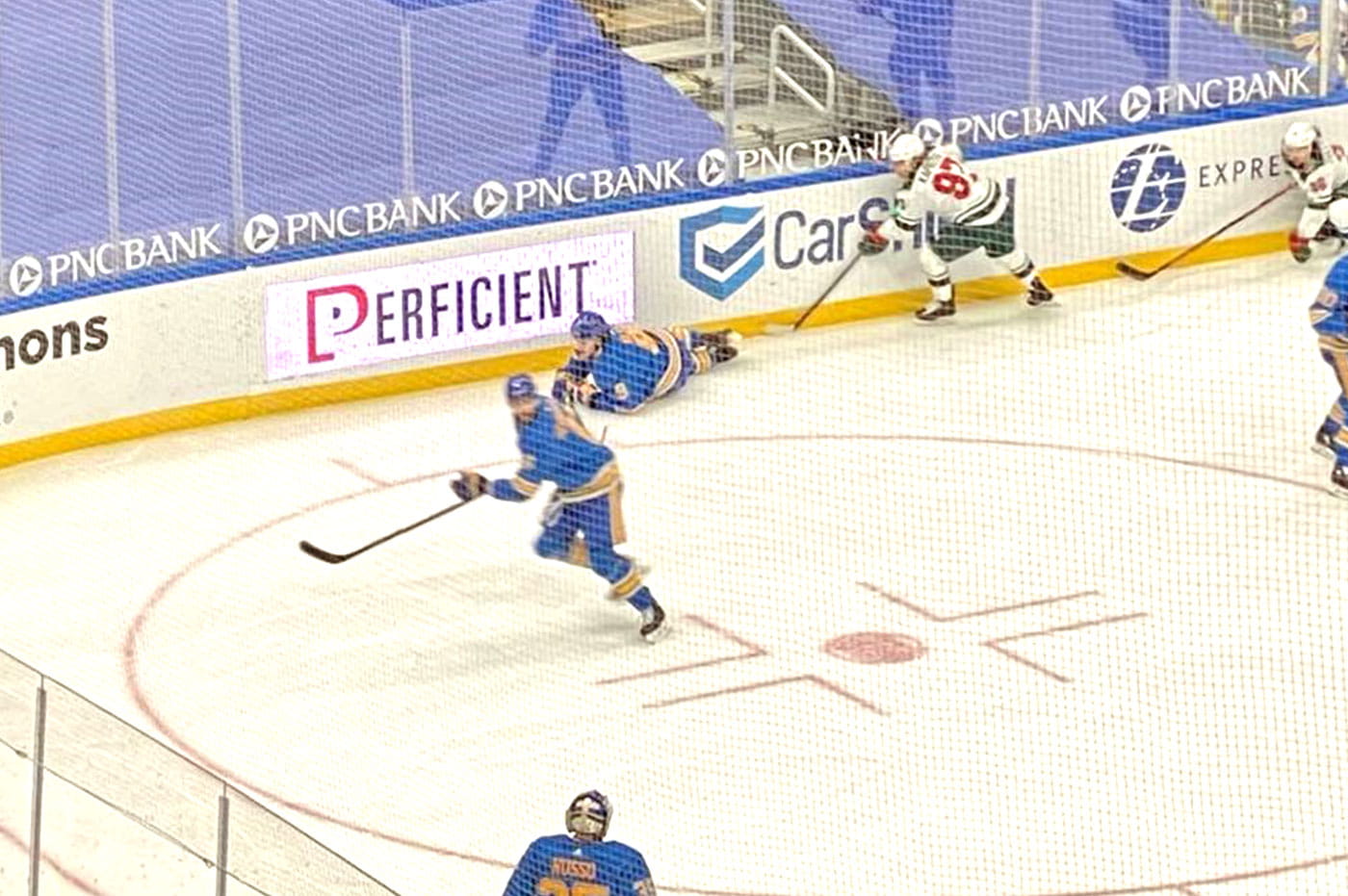 St. Louis Blues

One of the more visible aspects of the partnership is our logo behind the visitor's bench. We are proud to align our brand with an organization that is committed to excellence well beyond the ice and is focused so intently, as we are, on customers and community. Tune in when the Blues play your local team and keep an eye out for Perficient's logo.
 The breadth and depth of Perficient's digital consulting capabilities and the work you're doing on behalf of Fortune 1000 firms in St. Louis and across the world is impressive." Steve Chapman, Chief Revenue Officer, St. Louis Blues
Ready to Begin Your Story?