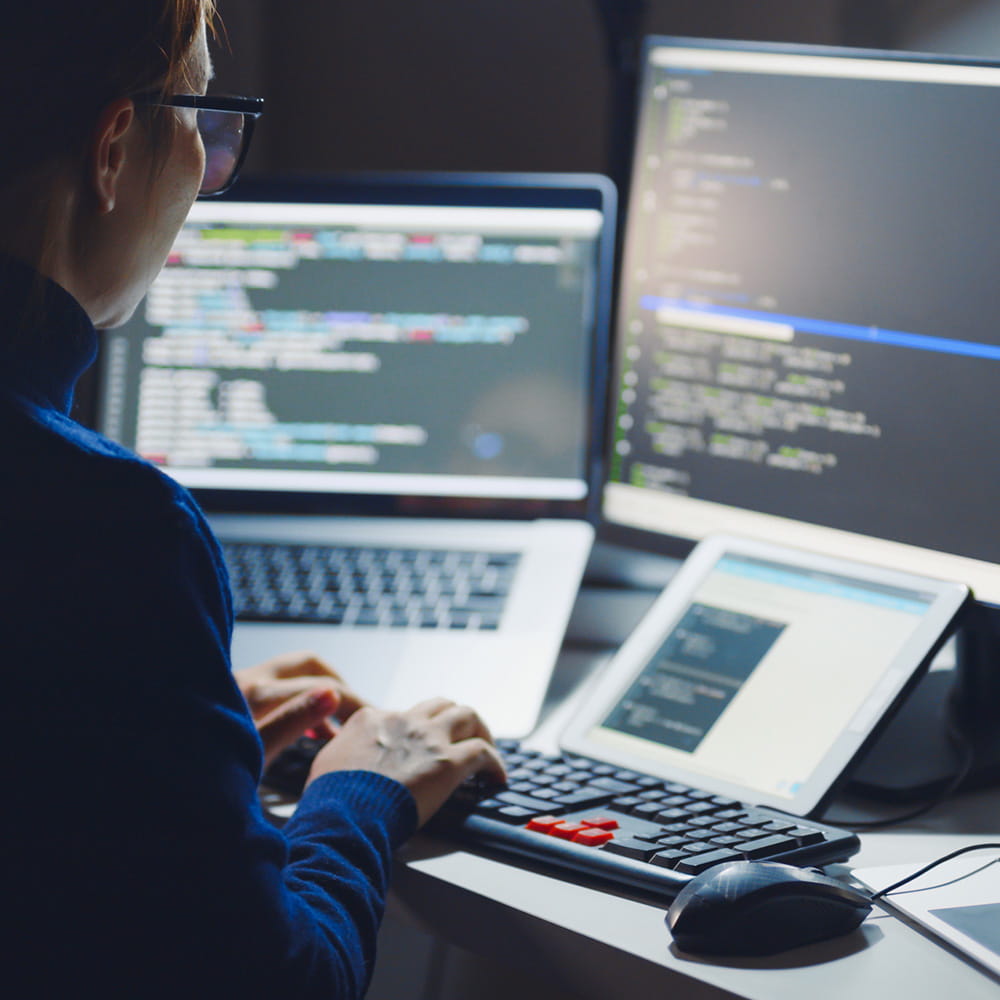 Sitecore Managed Services 
Maximize Your Digital Experience with Our Sitecore Managed Services
You require expertise and a comprehensive approach to maximize your Sitecore and digital investments. Our DXP team is dedicated to ensuring your site is always evolving by delivering the necessary enhancements and optimizations.
We offer a flexible approach with the right resources to support your digital roadmap. With our Sitecore Managed and Retained Services, you can trust that your site is in good hands with around-the-clock 24/7/365 support to ensure your platform is always up and running smoothly.
Let us take care of your digital needs so you can focus on your core business.
Our Approach
Our Sitecore Managed and Retained Services provide support for enhancements, content delivery, and monitoring your application and infrastructure to ensure that everything is always running smoothly. Our certified global teams offer 24/7/365 support so you can be confident that we are always there when you need us.
Relationships are important. We strive to build long-term partnerships what enable us to get to know your site as well as – or even better than – you do, which allows us to develop tailored digital roadmaps and advise on new products or feature releases that may benefit you.
By partnering with Perficient, you can focus on your core business while we take care of your digital needs.
Why Choose Perficient as Your Sitecore Managed Services Provider?
When it comes to choosing a retained and managed services provider for Sitecore, it is important to choose a team that knows the platform inside-out. We are a Platinum partner with experienced and industry recognized Sitecore MVPs. You benefit from our deep knowledge and expertise, access to the latest technology, and our commitment to providing exceptional customer support.
Our DevOps team has in-depth knowledge of cloud platforms and provides 24/7/365 monitoring to ensure that you are always running smoothly. With access to live support technicians, you can trust that any issues will be resolved quickly and efficiently.
Count on Perficient's Sitecore Managed Services
Strategy
Get the most out of your Sitecore investment. We can take your site to the next level.
SEO Optimization
Personalization
Content Strategy
Marketing
Ongoing Support
Support when you need it most.
Feature enhancements
Incident management
Release management
Accessibility Support
Search considerations, optimization, and implementation
Monitoring
We proactively monitor the health of your site to ensure uptime.
24/7/365 site monitoring
Proactive support
Application and infrastructure monitoring
Live support
Reporting
We keep you informed about your site's performance and health.
Frequent delivery touchpoints
Infrastructure/application reporting
Trend analysis
Ready to Begin Your Story?