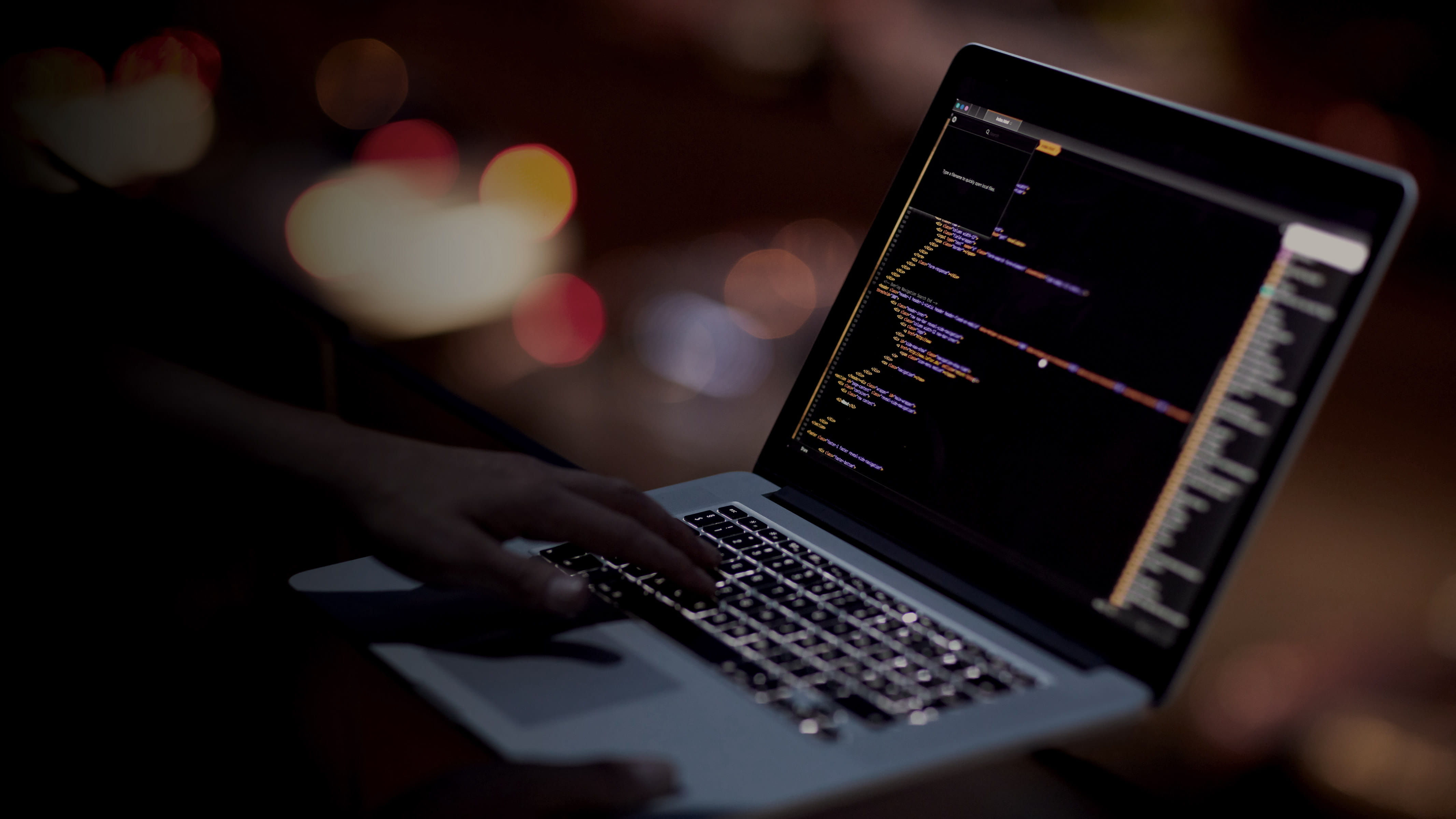 Digital Responsibility
Gain and Keep Your Customers' Trust
What Is It?
If your company thinks like most, the first thing that "digital responsibility" brings to mind is privacy regulations like GDPR and CCPA. However, if "digital responsibility" only equals privacy compliance in your organization, you're missing the big picture of what it means to be a good corporate digital citizen.
Corporate digital responsibility goes beyond addressing customer data privacy and complying with privacy laws. It's about creating a digital environment that conforms to customers' expectations not only around privacy, but also transparency, inclusion, accessibility, and diversity.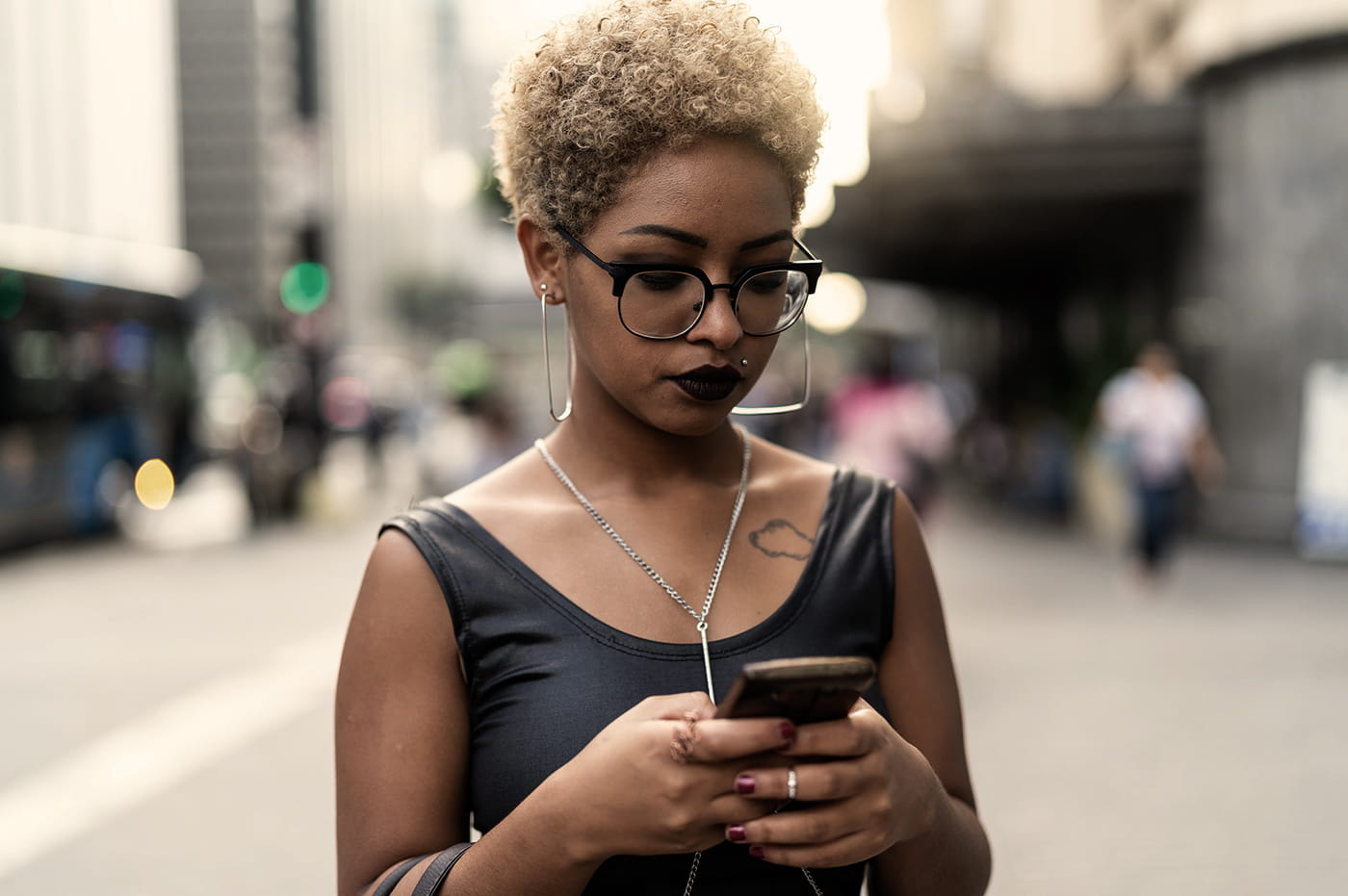 Why Is Digital Responsibility so Essential Now?
A brand can be made or broken by a single digital responsibility decision. Consider some of the major data breaches in recent years at various retailers,1 a major hotel chain,2 and a credit reporting bureau.3 Consumers' awareness of data security and privacy is at an all-time high. At a minimum, customers expect your brand to protect their sensitive data. The lesson learned from these events is that you need to help customers understand how you use and interpret the data you collect from digital channels.
Looking beyond privacy and data security, today's customers also have an increased sensitivity for inclusion and diversity. If you're an apparel retailer for women's fashion and carry sizes zero to 24, what kind of impression does a customer looking for size 24 have after she views your product pages and only sees models wearing size zero? She wants to see herself reflected in your digital platforms. Likewise, when it comes to the diversity of your customer base, if your customers don't see themselves in your products, marketing, and communications, they are likely to take their business to a brand where they do see themselves and their values reflected.
Accessibility is another important but often-overlooked aspect of digital responsibility and digital transformation projects. Section 508 of the Rehabilitation Act outlines regulations for website accessibility with which government entities must comply.4 These standards aren't yet required for businesses, but an estimated 16 million Americans with disabilities benefit from accessible websites that meet Section 508 criteria.5 Considering this, what percentage of your customers fall into this group? And how many potential customers are you not reaching because your digital channels aren't easy for them to use?
When you add diversity, inclusivity, and accessibility to your digital strategy, you will lift your top line, gain customers, and foster loyalty. This is all great for the financial bottom line, but markets are increasingly concerned about the social and environmental bottom lines, forming the so-called Triple Bottom Line.6
How Does It Work?
With most businesses focused on security and privacy, the bigger question might be, "How can my organization balance security and privacy with trust and transparency?" It boils down to embracing responsibility-first thinking across your organization. Rather than viewing this as something you must do, the responsibility-first mentality shifts the focus to your customers. Customers want frictionless experiences and will share their data in order to get them. Create messaging in plain language that answers the questions they're likely to ask, such as:
How will you store my data?
Where will you collect my data?
How do you use my data?
What's in it for me?
What do you do to prove your inclusivity and diversity statements?
Can someone with visual impairment use your website?
When it comes to transparency, the concept of privacy by design is a helpful guide to creating a transparent ecosystem for your customers.7 It's an overarching governance and design approach that examines the people, process, and technologies of an organization through the lens of privacy.
Another quality inherent in any strong digital responsibility approach is authenticity. Today's savvy customers are intolerant of any hint of inauthenticity in a brand. A recent survey revealed that 90% of consumers say authenticity [of digital content] is important when deciding which brands they like and support – up from 86% in 2017.8
Customers want authentic interactions with people – your employees. It's the human part of this equation that must lead the creation and execution of your digital strategy. Your company should reinforce the feeling that you see your customers, you're there for them, and your digital properties will shift to address their needs surrounding privacy, diversity, inclusion, and accessibility. Authenticity like this will ultimately earn more business with new and returning customers.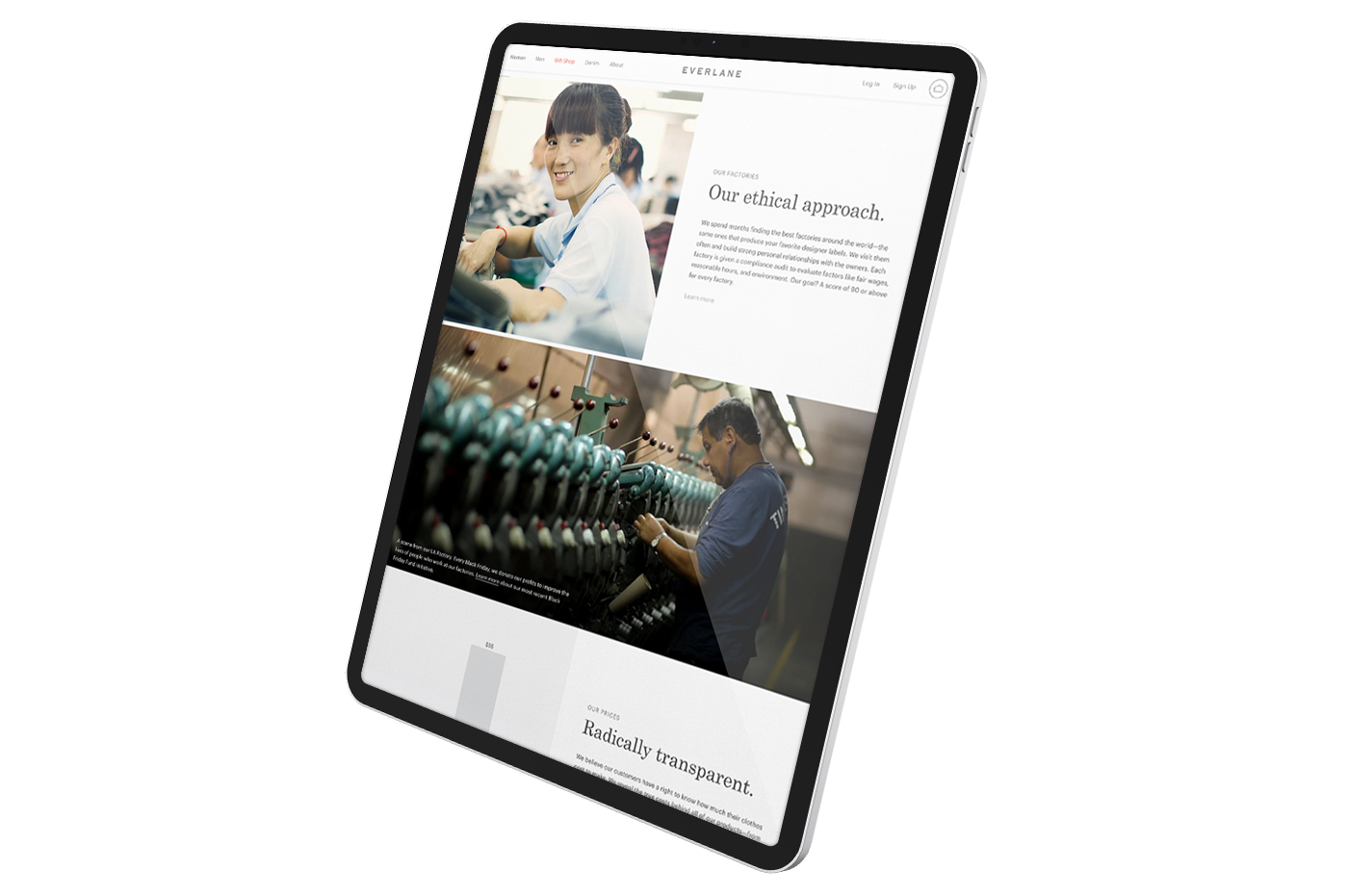 Who's Done It Well?
Everlane is one consumer brand excelling at digital responsibility. The direct-to-consumer clothing brand is committed to "radical transparency" and exemplifies digital responsibility across its operations – beginning with how it sources and produces the merchandise and throughout its entire supply chain.9 The company's commitment to transparency also extends to its digital properties, where price breakdowns are disclosed for each product.
Everlane also offers inclusive sizing, uses plain language in its online privacy policies, and has an accessible website. This brand is truly a marquee example of what it means to be a good digital corporate citizen.
Fujitsu is another company leading the conversation around corporate social responsibility and digital responsibility. The technology brand has set a benchmark of what digital citizenship and responsibility should look like in today's world.
"We all work in a world that is moving faster and demanding more as digital transforms our business. Every customer experience must be better, slicker, and more personalized, while operations must remain efficient, effective, legal, and compliant in the face of increasing regulation. As a responsible business, Fujitsu is focused on understanding the impact of the technology revolution ourselves and acting responsibly to understand how we re-distribute work, re-define work and re-define income."10
Where Can You Start?
People, processes, and technologies all play a role in your organization's digital responsibility efforts.
However, technology is usually the smallest component of any digital responsibility initiative. The bigger challenge is aligning your people and processes. Change management is essential. Educating, training, and preparing your teams for change is key for success, and it must take place across your organization. True digital responsibility can't just sit in one department.
Additionally, your brand shouldn't underestimate customers' ability to understand and manage their own data. Putting digital responsibility into action requires communication, education, and creating a continuous feedback loop with your customers. When you focus on your customers – and do right by them – it will yield success for your business now and in the future.
Ready to Begin Your Story?