Magento 2 
The Storm Is Coming, The Time to Upgrade to Magento 2 Is Now


With the threat of security breaches and loss of payment card compliance looming, delaying your upgrade to Magento 2 is a perfect storm. Upgrade now or put your organization at risk.
Free Personalized Magento 2 Migration Assessment
Contact us for a free, personalized assessment of your Magento Enterprise deployment. We will help you:
Understand nuances and complexity of your existing site
Identify opportunities and challenges when upgrading from Magento 1 to Magento 2
Provide diagnostic tools to estimate time and resources needed to upgrade
Evaluate how you currently use features and provide suggestions of how Magento 2 will streamline your process and workflows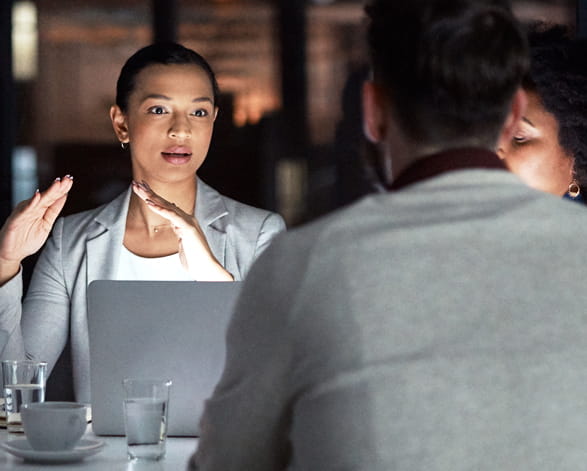 The Time is Now
The Magento 1 platform is nearing end of life, and that means you need to consider your upgrade action plan to protect yourself and your business. Failing to upgrade will place your business at risk for a security breach, while simultaneously putting your site out of PCI-DSS compliance. If you fail to make the Magento 2 update, it won't be a matter of if you're going to be attacked; it will be a matter of when.
PHP End of Life May Cause End of Security
PHP 5.6 has reached end of life, and all technologies written in this language are no longer supported. That means that no additional development will occur, including any known security patches. When Magento 1 reaches end of life, upgrading to Magento 2 will become a required step to ensure you protect yourself and your business. Given the extensive work that goes into the upgrade process and the time commitment required, the sooner you begin the better.
Our Expertise Providing Magento Upgrade Services
Our solid reputation as a Magento Enterprise Solution Partner stems from our award-winning team of Magento trained and certified developers.
10+ Years of Magento Experience
100+ Satisfied Clients
117 Magento Certifications
300+ Magento Projects Completed
Our Clients
Perficient's multi-disciplinary teams and services continue to make strategic recommendations and Agile development implementations to help us grow sustainably. Since our upgrade, we have continued to build on that success by utilizing the Perficient Digital Search and CRO teams to further secure, enhance, and optimize our Magento 2 sites. Todd Pendergast, Digital Marketing Manager, UTC Climate, Controls & Security
Ready to Begin Your Story?