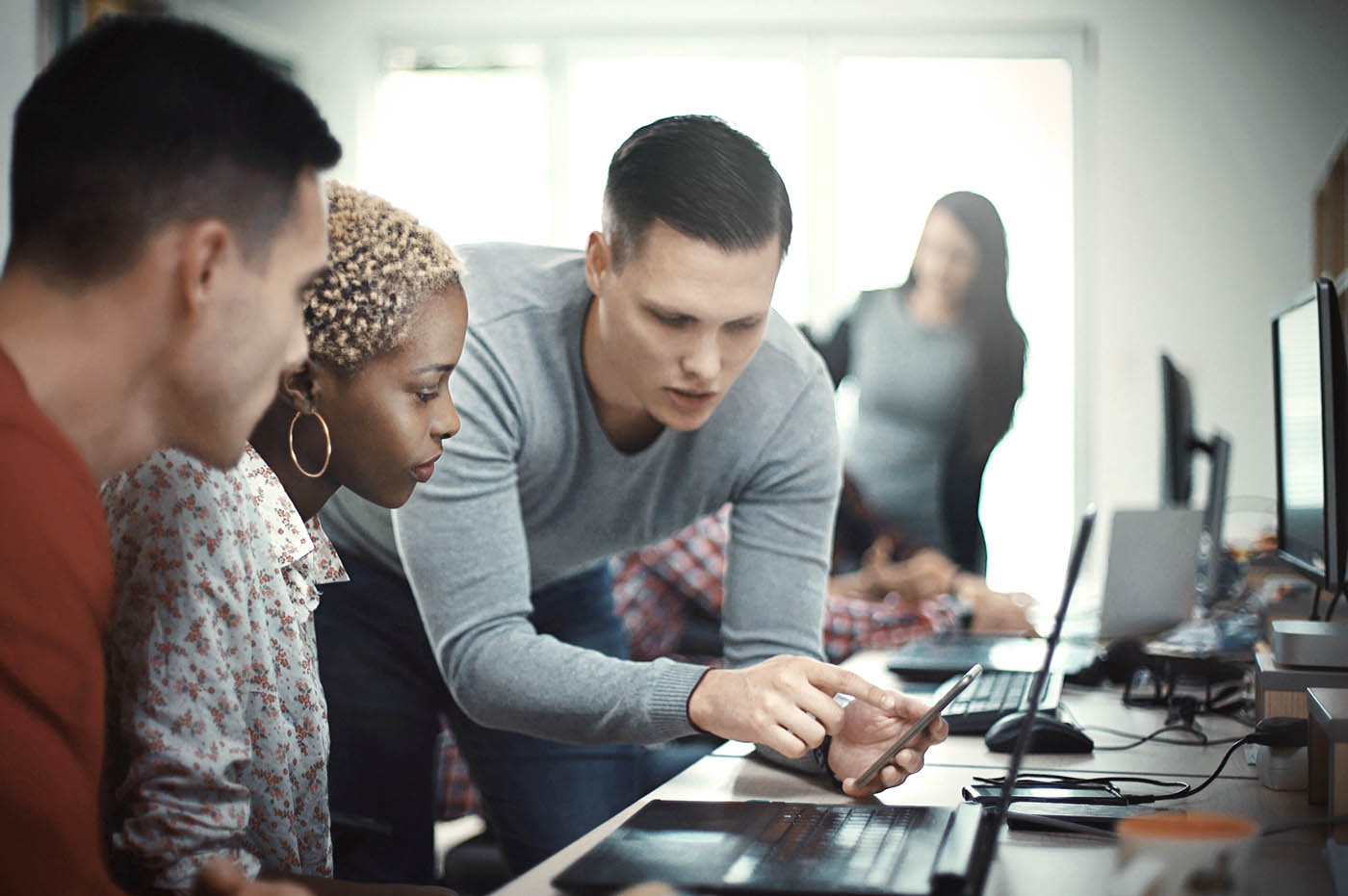 Application Development
By the Way, You're a Software Company Now
If you want to be in it for the long haul, you need to accept that you do software now too, building applications and systems to meet business needs and deliver connected customer experiences that provide a competitive advantage. If you're good with that, let's keep going.
Successful application development is more than just technology. It means organizing cross-functional teams, engaging with a product owner who understands the goals and is empowered to steer the final product, and investing in the user experience. It means targeting a minimum viable product, diligently managing scope against goals to realize value faster. It means mitigating risks early by attacking key technical hurdles and demonstrating working software to solicit real-time feedback from stakeholders. It means iteration and evolution.
But that's easier said than done, and many organizations lack the resources to do it all on their own. Whether you're reimagining existing applications, crafting new solutions, or building B2B or B2C products, we're here to help.
We'll Make it Easy
Custom solutions often involve front-end web and mobile components, service layers, and back-end data storage and analysis. And development can include any number and combination of tools and technologies, including Angular, React, React Native, various JavaScript frameworks, C#, .NET, SQL Server, Azure PaaS, and integration with third-party systems. If that sounds a little overwhelming, don't worry – we'll partner with you to determine the tools, technology and solution that will meet your unique needs and goals.
Works Great, Looks Awesome
You need to bring B2B and B2C products to market faster. We translate and shape your ideas into the technical approach, data models, business rules, and integrations needed to launch. We ensure that a modern, intuitive user experience with brand awareness and mobile-friendly design are front and center. We bring deep engineering expertise, a cloud-first mentality, and understanding of the complexity required to serve a diverse customer base.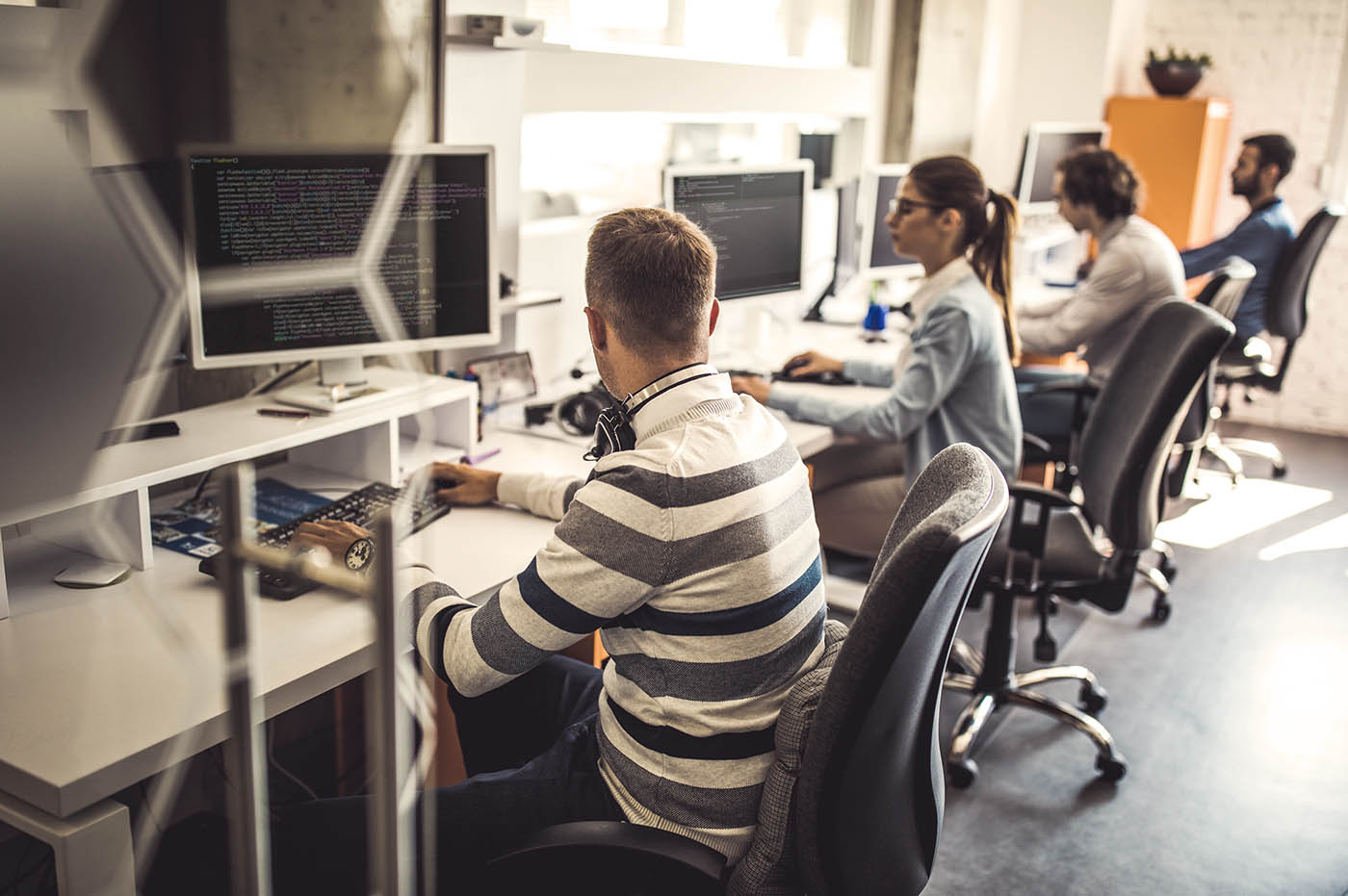 Internal Business Applications
We design and build the custom systems needed to run your businesses, including mission-critical processes, human workflow coordination, and integration with internal and external data sources and systems. These systems often also provide reporting and analytics key to operational efficiency. And while brand identity may take a back seat to functionality and budget for internal initiatives, intuitive user interfaces are also essential to successful adoption. We collaborate to plan and implement a solution that balances priorities and delivers value. From there, we iterate and enhance and ultimately transition for long-term client ownership.
Modernize the Applications That Run Your Business
As your business evolves organically, critical systems can become old, slow, problematic, and costly to enhance and maintain. Other times, systems simply no longer do what you need them to. It's time to consider modernization to take advantage of the many benefits of the cloud, including scalability, elasticity, reliability, and TCO. We help you rethink and (re)build products and systems to realize value beyond simple lift and shift. We determine current and future needs and explore how to improve the user experience, productivity, and competitive position.
Let's Develop Something Together