Empowering Our People

Our teams of skilled strategists and technologists in the U.S., Latin America, India, and our colleagues around the globe bring an unmatched level of dedication, drive, and passion in everything we do. These universal traits not only make Perficient a formidable force in the market, but they also contribute to a unique people experience.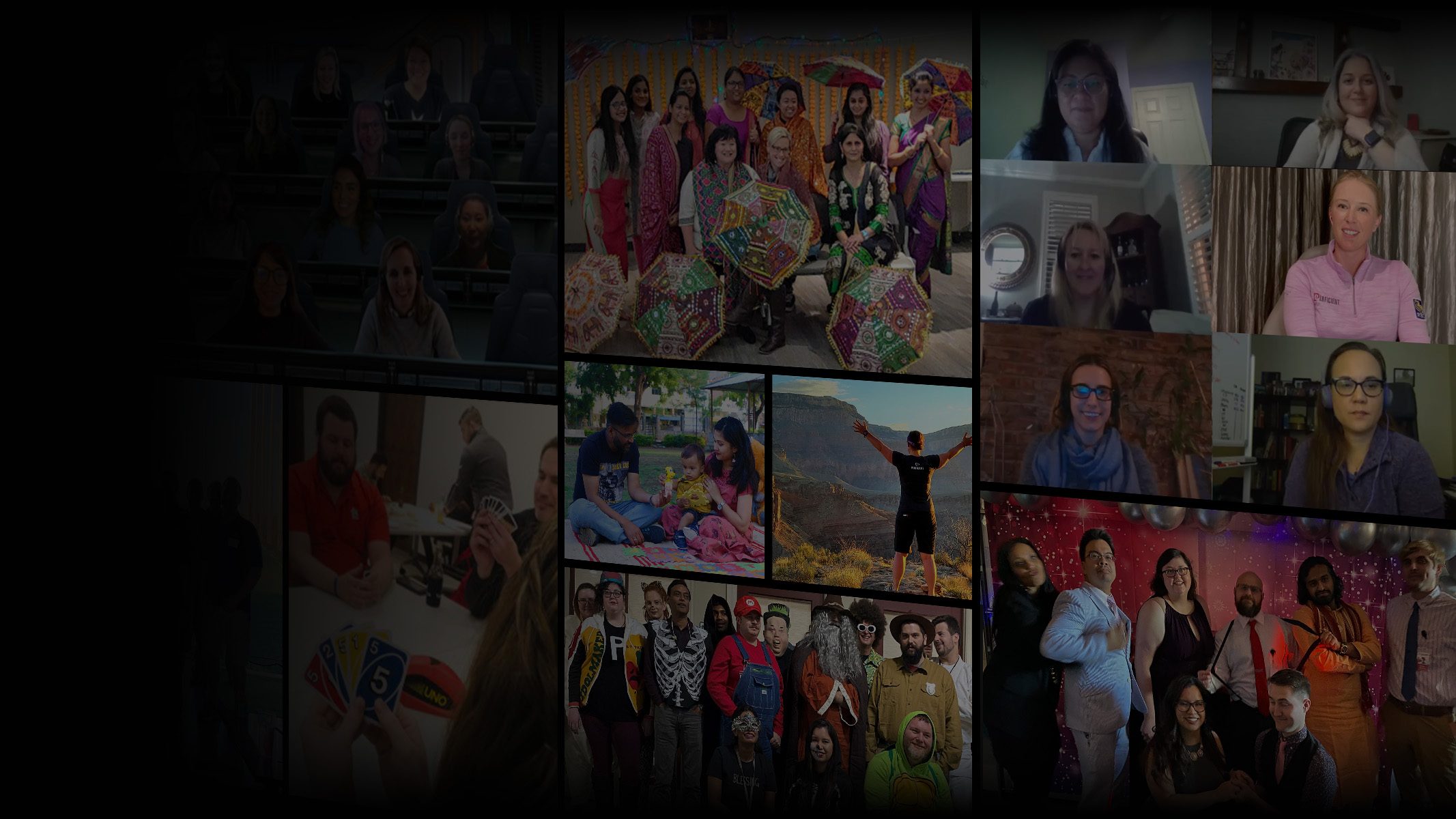 Every Voice Matters
A Unique and Collaborative Culture
Our colleagues are part of something truly special – a fast-growing, global digital consultancy.
It's our people that make Perficient amazing. Because of this, we have made a promise to challenge, champion, and celebrate our people through the Perficient People Promise.
Meet Our People
In Their Own Words...
Perficient colleagues have some incredible ways to describe our organization's culture - one that is all about challenging, championing and celebrating our people.

Creating Meaningful Connections
Our colleagues bring diverse perspectives, knowledgeable insights and dynamic mindsets to our global community. Supporting their professional development and wellbeing is critical to our success. Our company-wide Employee Resource Groups (ERGs) serve as a powerful advancement resource where talent and business development intersect and build upon one another to create a workplace culture that supports every colleague.
People can expect a wonderful career experience at Perficient, both professionally and personally. We're building an environment that challenges, champions, and celebrates its people. Andrea Lampert, Vice President of People, Perficient
Delivering On Our People Promise 
While our People Promise captures the essence of Perficient's employer brand, it's how we experience it that matters most. Perficient aspires to deliver throughout colleagues' day-to-day interactions and experiences. Our promise is built on four key attributes in which Perficient takes great pride.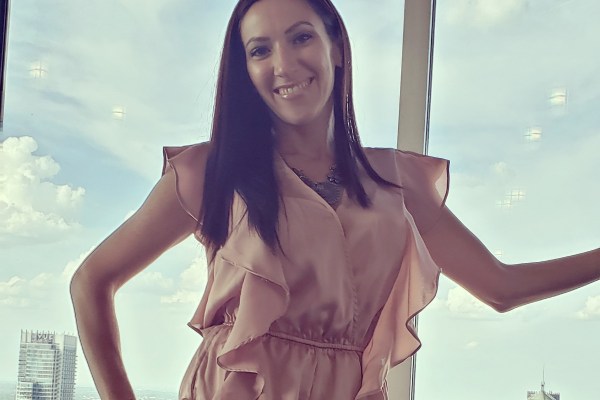 Growth For Everyone
Our Success is Because of Our People
Each colleague around the globe individually brings something unique, allowing us to be a diverse organization. The diversity of people, their insights, and their skillsets within Perficient allows Growth for Everyone by adapting a wide range of skills through collaboration.
Lori Jane Shoenthal is one of many colleagues who have taken their career to new heights. For the past nine years, Lori Jane has been a business coordinator in our Charlotte, North Carolina, office. During this past year, she not only celebrated her 10-year anniversary with Perficient, but she also transitioned into a new role. Now a business analyst, Lori Jane shares her experience.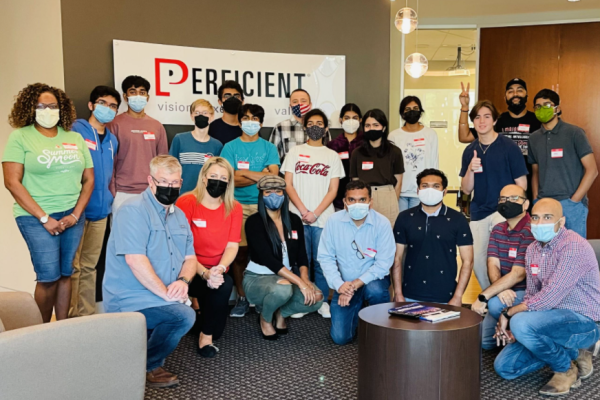 Diversity, Inclusion & Belonging
Your Voice is Heard
We believe in developing a workforce that is as diverse and inclusive as the clients we work with. Together, we're constantly pursuing progress, and we're committed to actively listening, learning, and acting, to further advance our organization, our communities and our future leaders, always driving towards a diverse environment of inclusion and belonging.
One of our recent community outreach initiatives is a collaboration with the Mark Cuban Foundation, a personal foundation empowering communities and nonprofit organizations. We partnered to host a free Artificial Intelligence (AI) Bootcamp for high school students in the Dallas area. Learn more about our shared commitment to advancing STEM education opportunities for underrepresented communities and supporting diversity in the technology industry.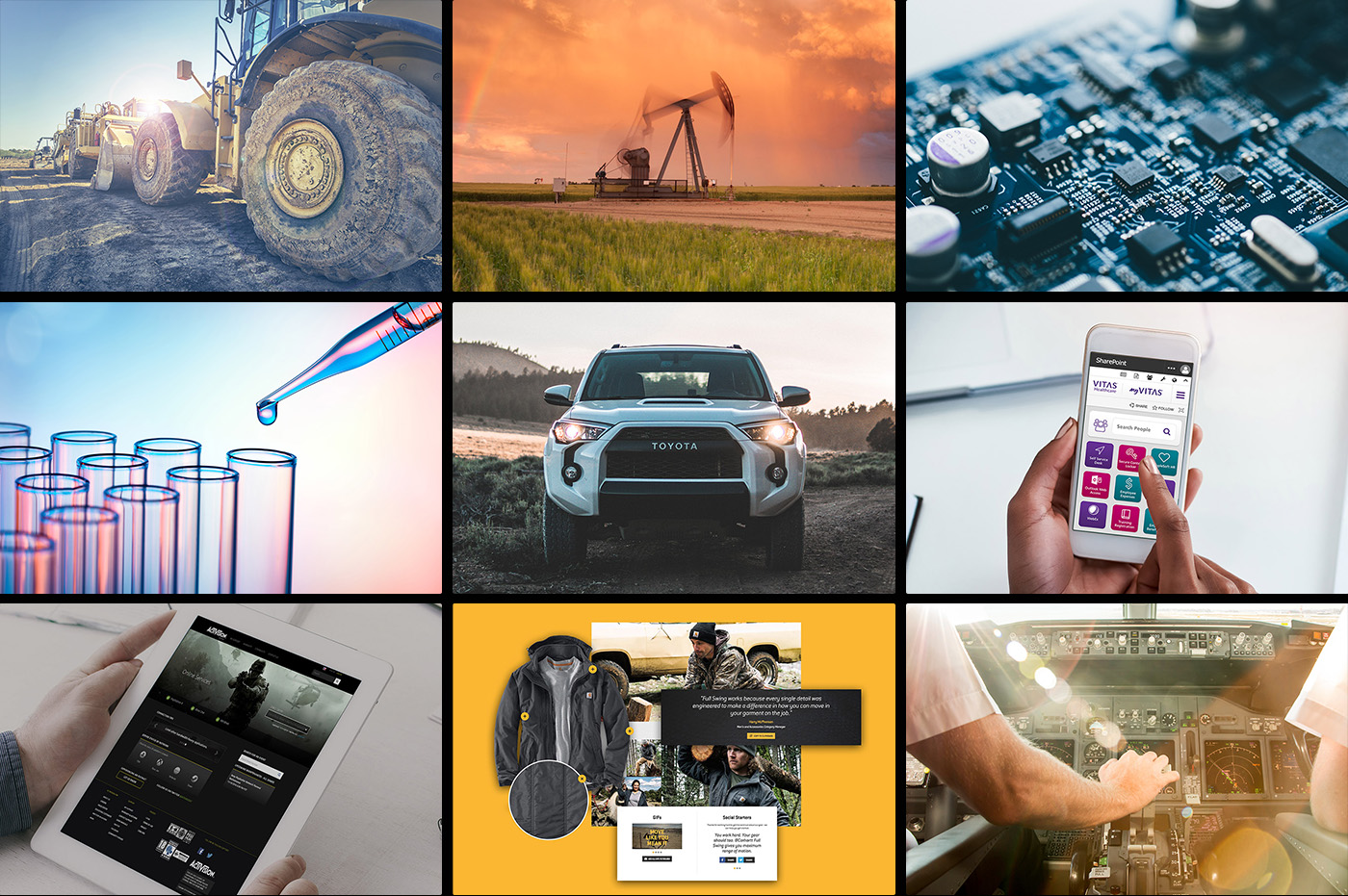 Biggest Brands
Building Relationships with Our Clients

We're proud to deliver digital solutions that transform the world's most recognizable brands. Our Fortune 500 clients trust us because of the innovative spirit our people bring to every interaction. Experience the excitement that comes with partnering with big brands you, too, can be proud of.
We craft custom-made digital products that improve customers' lives. These are the stories of our clients' success.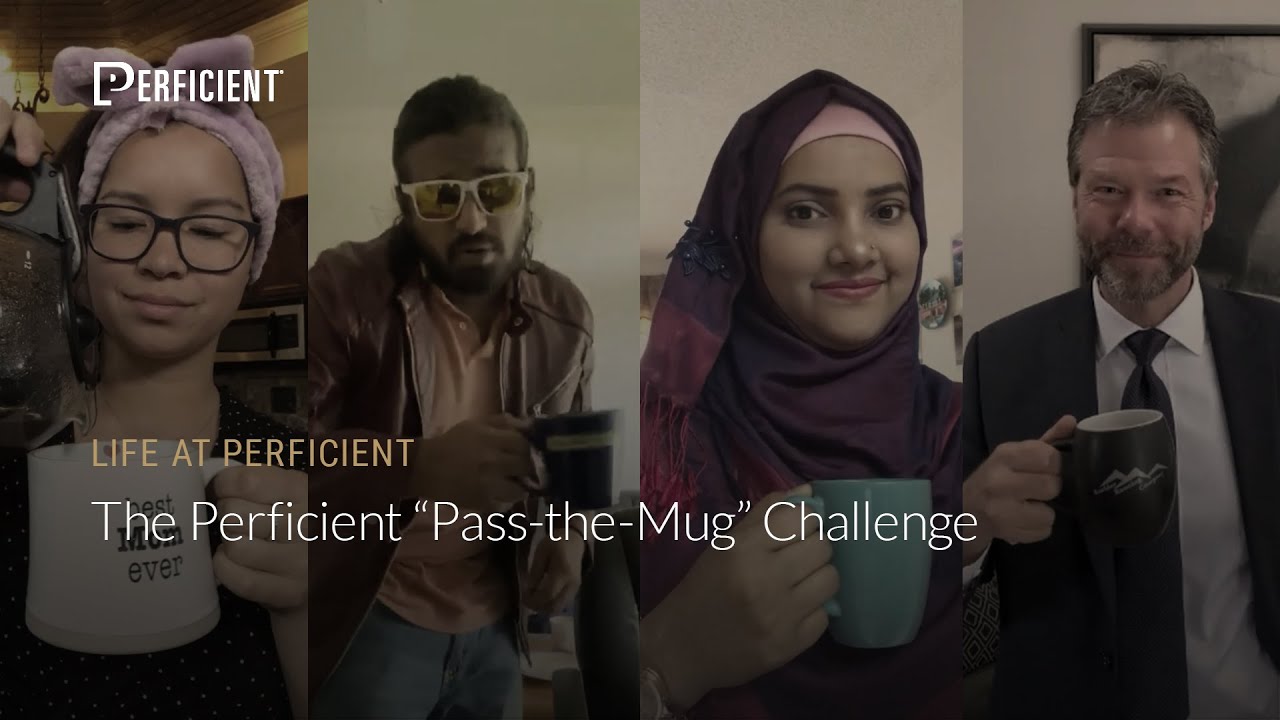 Global Footprint with Genuine Connections
Gathering Across the Globe

With teams spanning technologies and time zones, our expanding global business and inclusive culture promise to create opportunities for you to collaborate with the top talent in the world, while maintaining personal and collaborative relationships with colleagues you know by name.
In the spirit of this, our colleagues across the nation recently came together to create Perficient's Pass The Mug Challenge, a fun take on what working from home looks like for our global teams.
Meet the People of Perficient

Every colleague has an incredible story and unique perspective to share. Our individual paths make a profound impact on Perficient, the communities in which we live and work, and each other. We want to tell the stories of our exceptional colleagues who make our dynamic organization what it is today.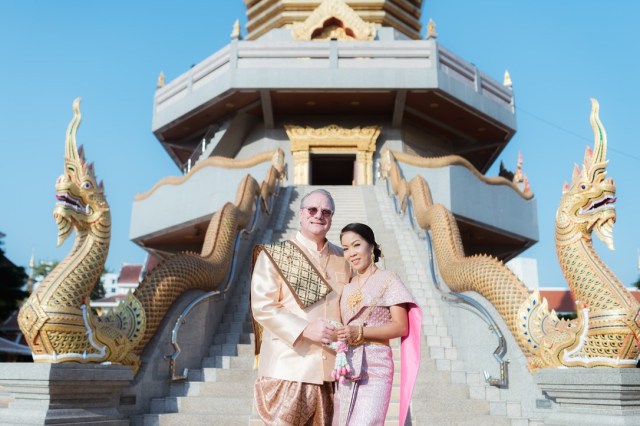 people of Perficient
Meet Kurt Highducheck, Healthcare Key Account Director
Kurt Highducheck joined us in 2019 and quickly made his mark by impacting client and team success. Learn more  about  what keeps him energized in his role at Perficient.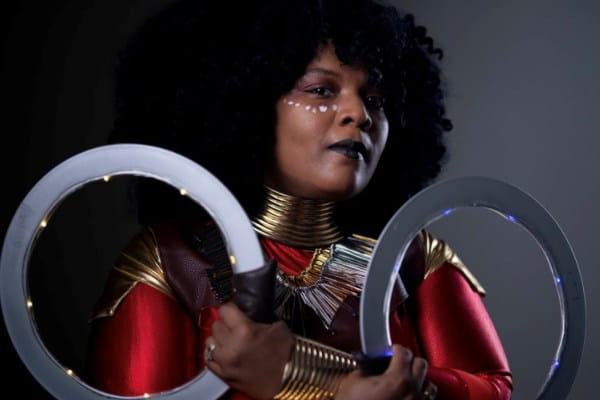 people of Perficient
Meet Chandra Craven, Senior Digital Healthcare Strategist
Chandra Craven helps healthcare organizations find their power by channeling the voice of the customer. Learn more about the passion she brings to her role as a Senior Digital Healthcare Strategist.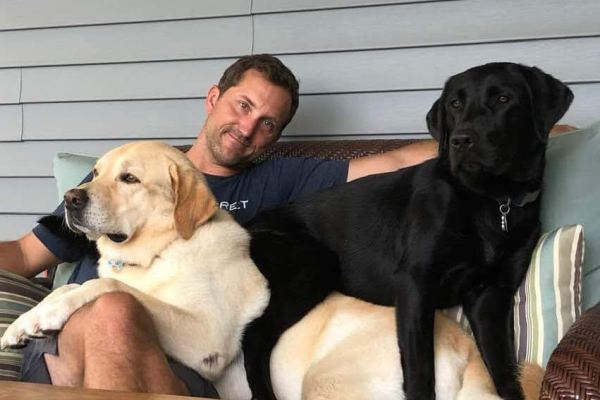 people of Perficient
Meet Christopher Fougere, Healthcare Senior Solutions Architect
Learn what he most values about working in his role as a Senior Solutions Architect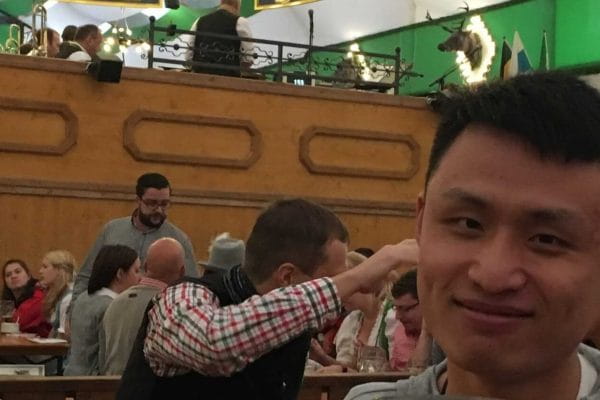 people of Perficient
Meet Mark Shen, Lead Technical Consultant
Learn how Mark work collaboratively with multiple global teams to deliver high-quality software solutions to our clients.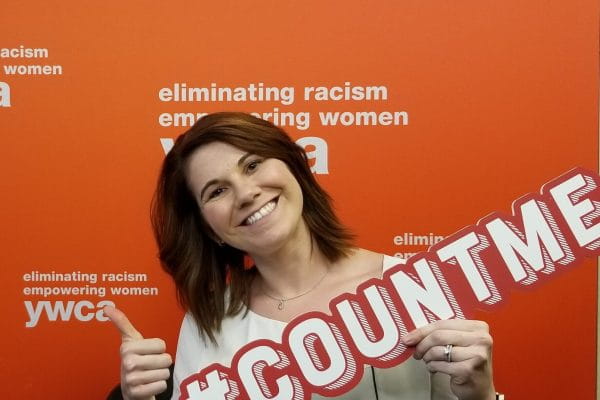 people of Perficient
Meet Megan Glasow, Director
Learn how she uses her passion and drive to support her team, fellow Perficient colleagues, and the local Fargo community.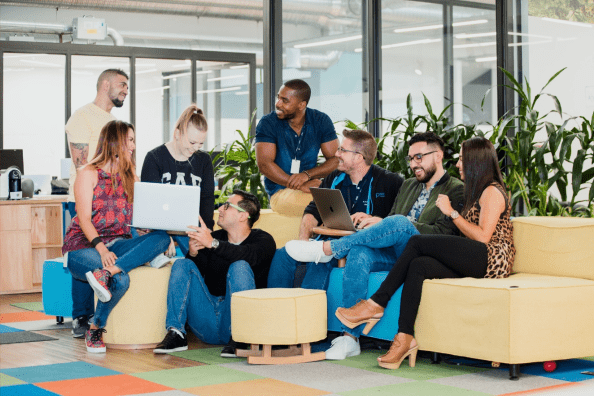 Life at Perficient
Our teams around the world are committed to creating a unified, inclusive culture that supports and celebrates one another. Perficient is proud to offer colleagues opportunities to directly shape our culture and contribute to our employee engagement. Get to know all of the exciting things happening at Perficient across the globe.
Learn More About Growing Your Career with Perficient