Adobe + Magento
The Adobe + Magento Acquisition
Learn what it means for you and how Perficient is the ideal partner to help you build beautiful, end-to-end customer experiences.
Adobe's acquisition of Magento is sure to send shock waves through the commerce industry. Marketers will now have the tools to deliver a seamless brand and shopping experience end-to-end – from content-driven pages to commerce-driven capabilities. All while maintaining consistency for both the author and the end user. Having commerce capabilities native to Adobe's market-leading marketing tools gives Adobe a full suite of digital marketing tools to manage the brand and commerce experience.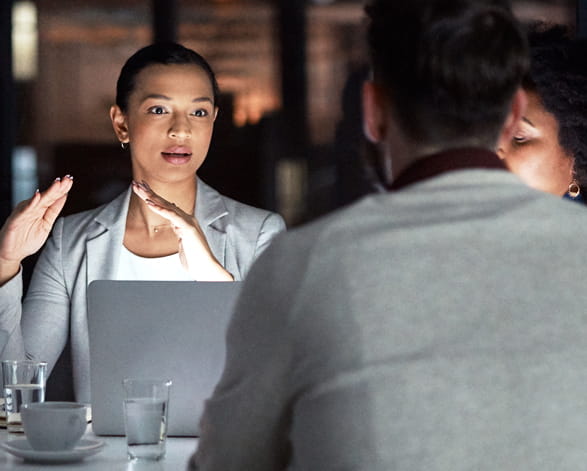 How We Can Help
We're experts in designing and delivering exceptional customer experiences, and we're known for our ability to integrate business processes across digital commerce, order management, content and digital marketing. We help our clients dream big and build beautiful, throughout their entire customer journey.
We know Adobe, and we know Magento. We've partnered with both for years and have launched more than 400 projects on these platforms. Adobe engaged us to participate in the beta program of the new Commerce Integration Framework (CIF), where we developed an integration between Adobe and Magento using the new CIF for several business functions. We are one of the only partners that knows the new technology, have relevant experience building CIF integrations with Magento and a share a unique relationship with the Adobe team building the solution.
Learn About Our Adobe Commerce IQ Jumpstart to See How We Can Help You Get Started.
Our Expertise
We're one of the Adobe Gold Partners in the Americas, and we're an award-winning Magento Enterprise partner. We're one of only a handful of digital experience experts who can claim these two strong partnerships and practices. We have 140+ Adobe experts and 100+ Magento experts.
Adobe Specializations
Adobe Experience Manager
Adobe Analytics
Adobe Media Optimizer
Magento Solutions
Magento Commerce
Magento Order Management
Magento Business Intelligence
Some of Our Adobe and Magento Clients
Ready to Begin Your Story?