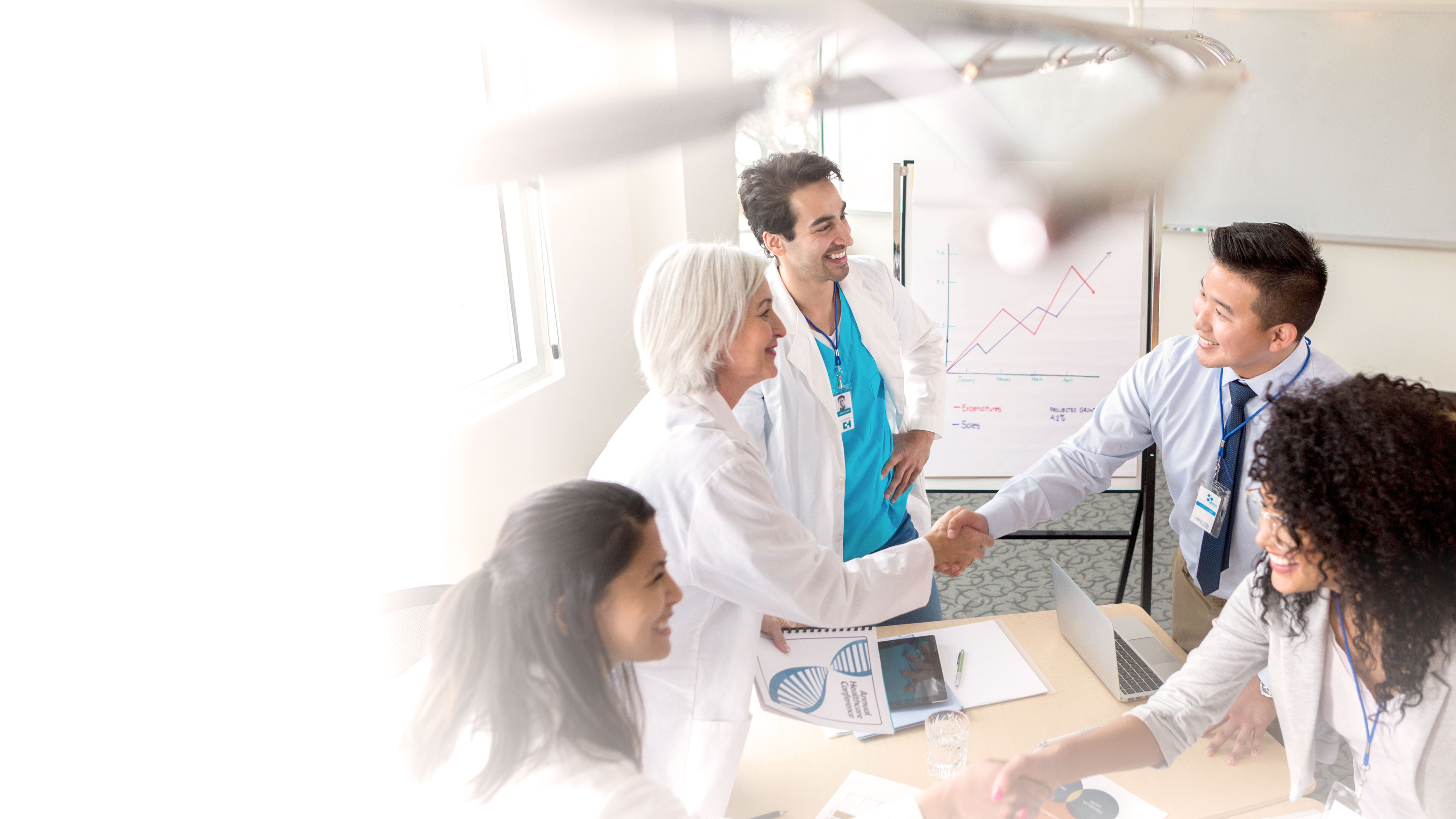 Navigate Your North Star Strategy
Lay the Strategic Groundwork for Exceptional Experiences, Improved Patient Outcomes, and Healthier Populations 
The healthcare industry's rapid evolution requires your attention in several areas – adopting new care models, capitalizing on disruptive technologies, and affecting regulatory, operational, financial, and organizational change. Your ability to accelerate transformation is crucial so your organization can adapt and flourish in an increasingly competitive landscape.
Whether you're focused on providing high-quality and affordable care, engaging and empowering consumers in their healthcare journey, or positioning your organization for innovation, agility, and efficiency, we're here to help you to strategize, plan, and deploy transformative change.
Transform Healthcare With Expert Guidance
Our healthcare strategy and advisory practice provides guidance on tackling today's healthcare challenges. We take the time to build trust with our payer and provider clients, which translates into lasting relationships and sustained value. Our team of management consultants, clinicians, and specialists use creative approaches to solve problems through assessment, best-practice advice, strategy, and roadmaps.
We're ready to help you conquer your specific healthcare challenges including:
Value-Based Care: Program approach and insights to help you transition from volume to value
Digital Health Strategy: Create differentiated consumer experiences to increase engagement, and provide digitally-enabled care
Business Optimization: Improve performance through front-, middle-, and back-office transformation
Centers of Excellence and Enablement: Operationalize new capabilities and upskill next-generation teams
Governance, Risk Management, and Compliance: Build adaptive frameworks to address risk and ensure governance and compliance
Analytics and Data Strategy: Business-aligned analytics, data, and operational roadmaps to drive better insights
AI and Machine Learning: Develop plans to operationalize AI/ML as integrated decision-support technology
Cloud Strategy: Define your highest-value opportunities and best path to the cloud
Integration Strategy: Build an integration center of excellence that drives efficiency and scalability using contemporary methods
Innovation Incubator: Innovate new products and services through prototyping, leveraging on-demand platforms, and design-thinking concepts
Journey Mapping + Personas: Get to the heart of consumers' needs, how they feel, and what they want from you as a healthcare provider
Service Line Marketing: Elevate campaigns that help you exceed conversion goals, present a controlled brand message, and optimize your budget dollars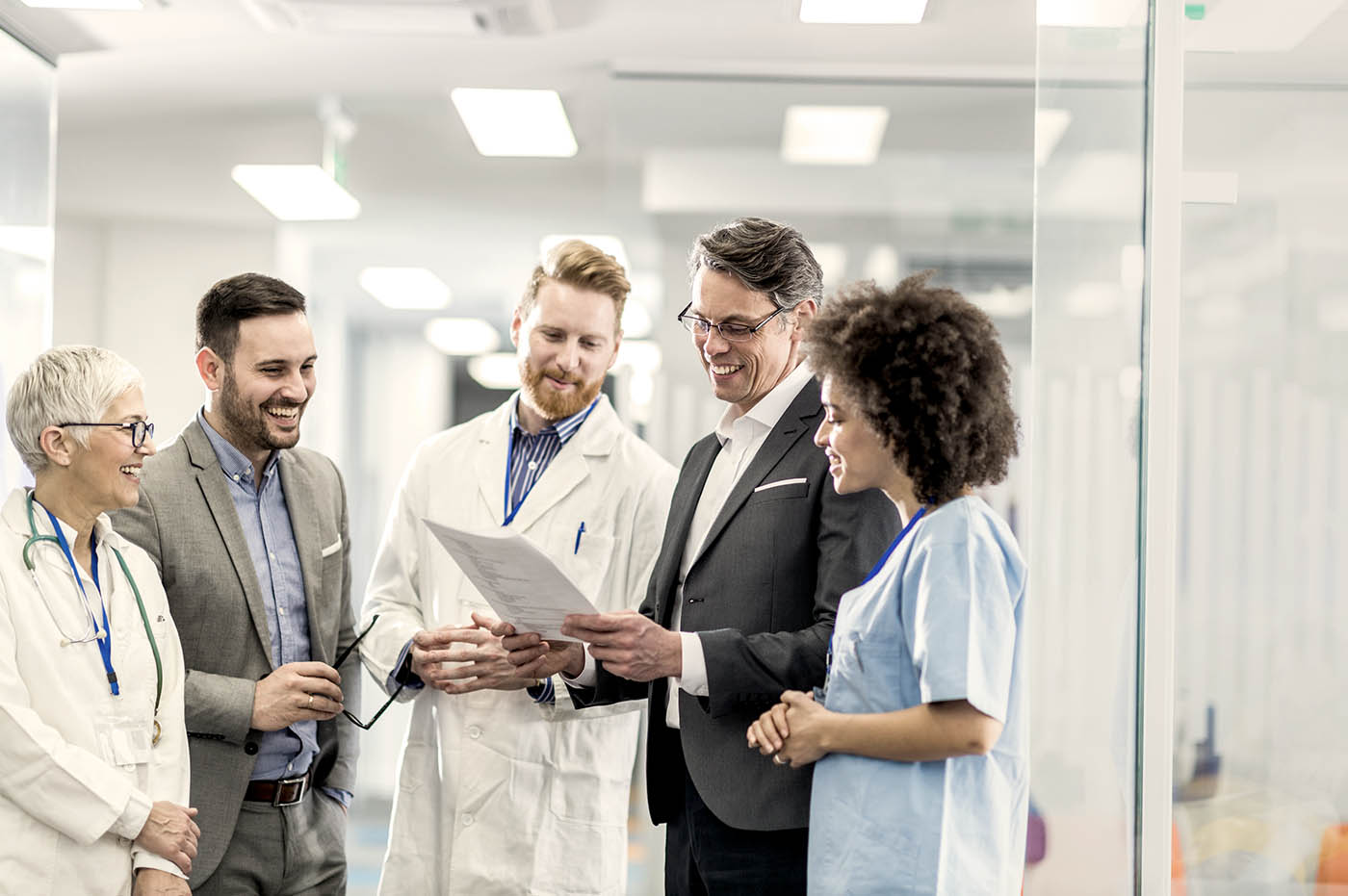 Design a Strategy that Supports Your Future
Our business-driven approach to strategy opens the door for connecting people, knowledge, and technology to provide the most affordable, highest-quality care to your patient population. We seek opportunities and challenges where digital assets, process improvement, and organizational transformation may provide the ideal solution, and then create a vision and plan to act upon it.
Build a Strategic Scaffolding
Substantial organizational change requires a solid framework to support rapid strategic development. Our proven methodology assembles this structure in six stages:
Business Plan or Business Case: Identify the most relevant and impactful use cases with accompanying investments and returns over time
Roadmap: Develop a high-level project plan detailing durations and dependencies
Technical Assessment: Designed to meet the needs of the use cases identified
Proof of Concept or Pilot: Test the digital strategy concepts before rollout
Governance Model: Define how decisions are made, how issues are escalated, how information is communicated, and who is responsible
Strategy Execution: Implement your custom-built strategy, executing in phases and measuring progress and outcomes along the way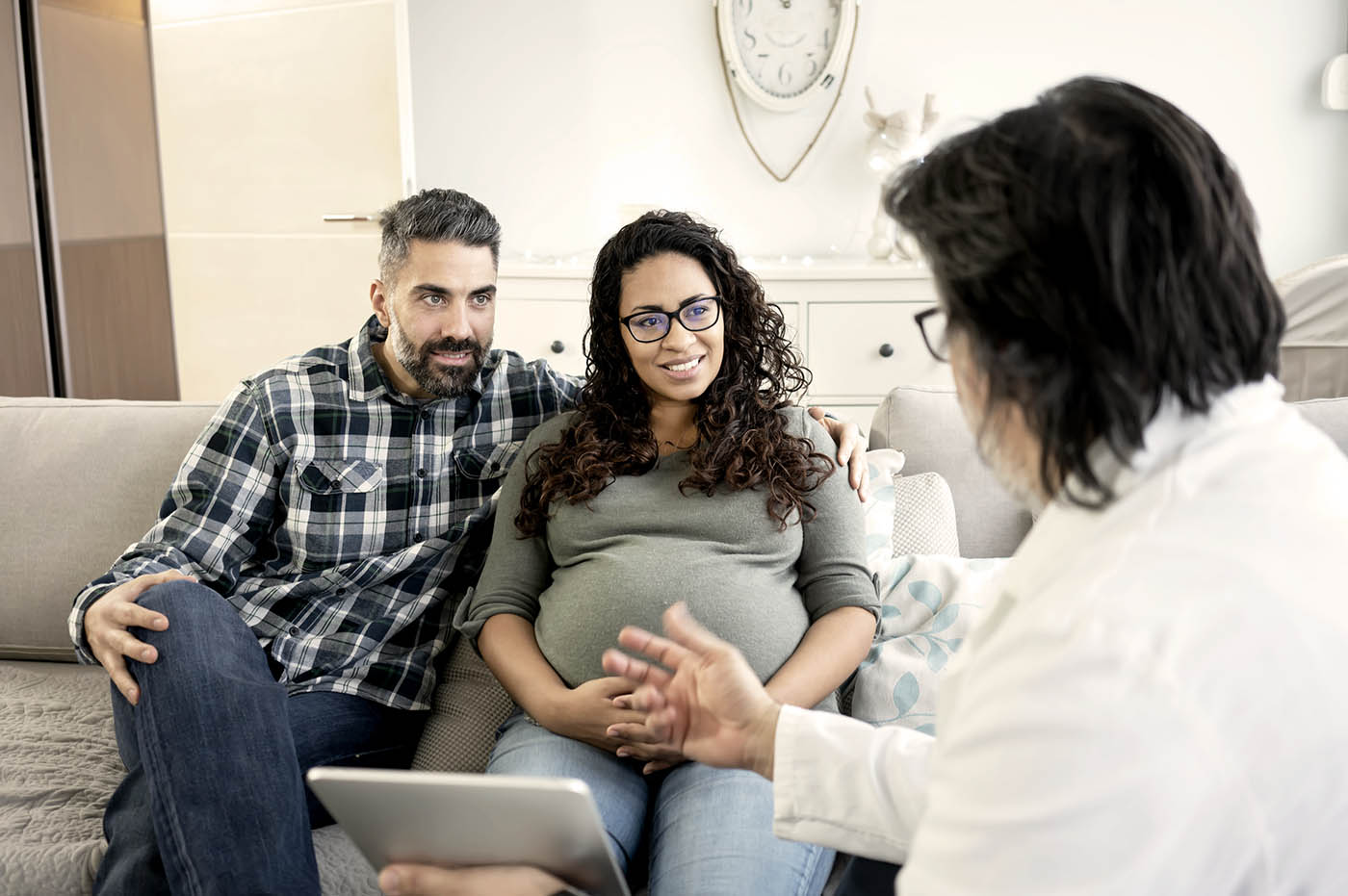 Put Insight, Information, and Intelligence to Work
Customer interactions and strategic technology solutions provide streams of valuable data. By mining and analyzing the data, you can put it to work and achieve your business objectives.
We help you to define the next-generation platforms that will deliver the insights you need. Our Patient-360 and Member-360 intelligence takes pages from the retail consumer engagement playbook and applies them thoughtfully for marketing, engagement, patient/member experiences, and personalization.
Services to Meet Your Specific Needs – Whether Big or Small
Whether you're looking to take on a full-scale transformation or solve a specific problem, we offer services to meet you where you are.
These services are typically matched and combined to form a comprehensive, targeted solution. However, we can deliver any individual service as a standalone offering.
After examining your organization's efficiency, profits, and structure, we then offer suggestions on methods of improvement, working across business domains. We often help with evaluation and strategic planning within the areas of:
Transitioning from volume to value
Adapting to the consumerism of healthcare
Improving performance through big data and advanced analytics
Diligence, inversions, separations, and integrations
Complying with evolving regulations
Optimizing electronic health record (HER) systems
Harnessing disruptive technologies
See How We Have Administered Successful Solutions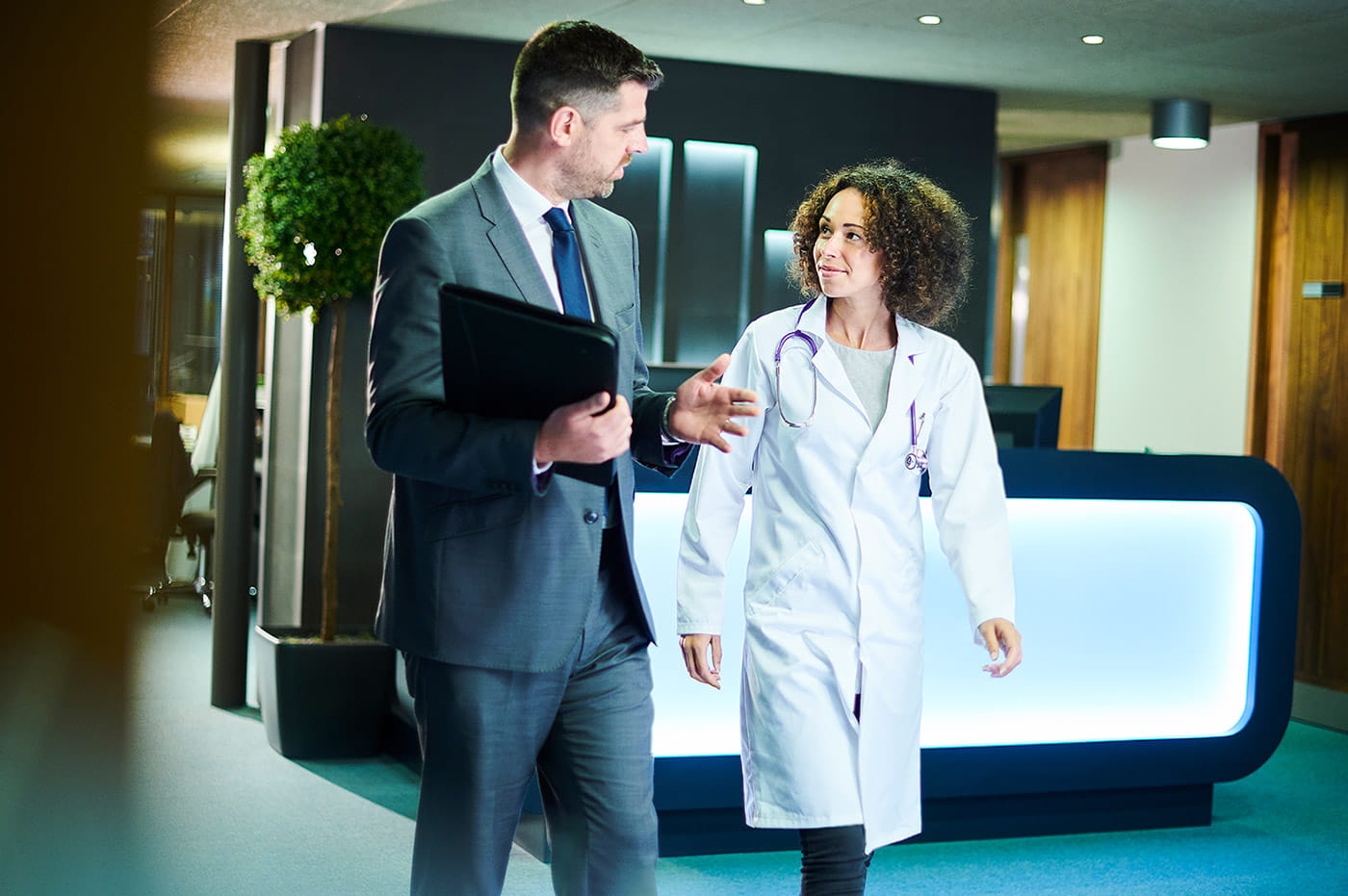 success stories
Modernizing the Workforce with Organizational Change Management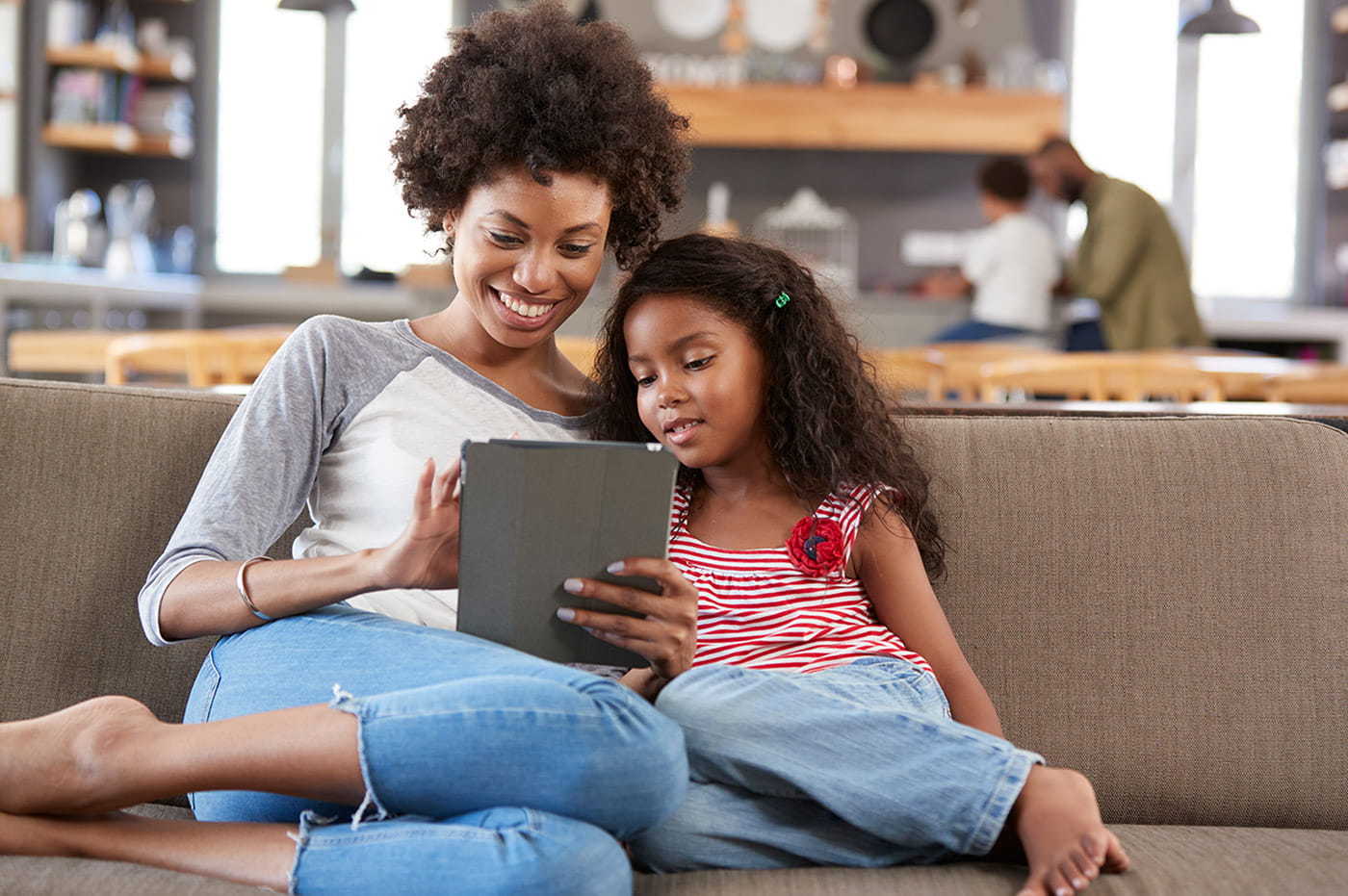 success stories
Creating Connections in Healthcare
Research More Healthcare Strategy Trends and Insights
Ready to Take on Your Healthcare Challenges?