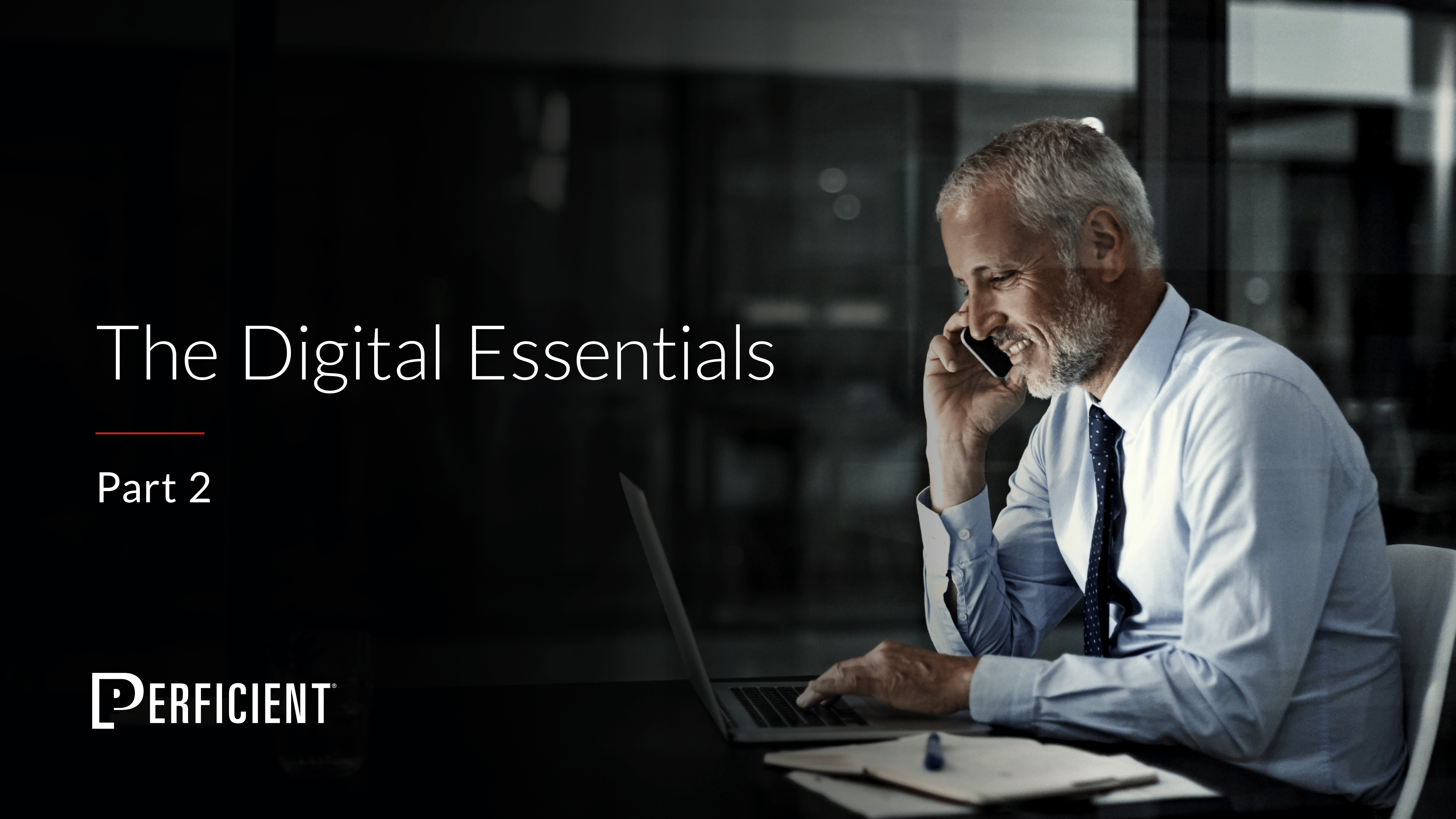 The Digital Essentials, Part 2
A compelling digital strategy finds a balance between maintaining what you already offer while providing new, disruptive ideas that will get you to next level, hold off competition, and entice new customers.
Part 2 of this guide series presents five of the 15 Digital Essentials your organization needs in order to rise to this challenge:
Digital responsibility
Organizational alignment
Emerging business models
Being grounded in the mission
Lean transformation
Download the guide to learn about the essentials your organization may be missing. And if you missed Part 1 of the Digital Essentials series, get it here! You can read Part 3, available now, here.